Enter The TechRound Top BAME 50 Under 50 Entrepreneurs
Entry Deadline: Thursday 11th November 2021
Winners To Be Announced: Tuesday 16th November 2021
We are delighted to announce the launch of our Top BAME 50 Under 50 Entrepreneurs of 2021.
TechRound is one the largest and fastest-growing startup and tech news sites in the UK.
Founded in 2016, TechRound is where decision makers, investors and startups of all sizes and nature come to find out the latest developments and trends within the industry.
Our BAME Top 50 List is one of the highlights of the year and last year's list was featured across local, regional and national press, including Forbes, Wikipedia, Business Insider, Exeter University, University Arts London, Lincoln News, Harrow Times and Preston News amongst others.
Are you new to the market? Are you changing the way people do things? Are you an entrepreneur or group of people? We want to hear from you.
Why Enter?
Get in front of one of the sector's most engaged audiences with more than 200,000 monthly readers
Top 50 finalists receive placement and a full page write-up (

see example

)
Additional coverage guaranteed in local, regional and national press
Recognised by investors, VCs, mainstream journalists and industry leaders
Highly commended also included for those who do not feature in the top 50
Free to enter below
Our Criteria
Entrepreneurs are under the age of 50, born after 1st October 1971
BAME (Black, Asian and minority ethnic) – includes those who identify themselves as part of this demographic in the UK
Company operates in the UK, Europe or US
Revenue not a deciding factor
One person entrepreneurs and teams of max. 3 from the same company
New and established businesses welcome
Industries including finance, insurance, sustainability, tech, fashion, food, property, life coaching, digital and many more are welcome
Words From Our Founders – What We Are Looking For
"Following on from the success of last year's competition which included finalists such as Eric Yuan (Zoom), Nitin Passi (Missguided), Josh Wilson (Wilson Worldwide Productions) and Jamal Edwards (SBTV Global Ltd) – we are very excited to open up the nominations again."
"Above all, we are so delighted to see how some of our finalists have grown significantly in the last year, with some companies recently announcing huge funding rounds (Naq Cyber) and using TechRound BAME Top 50 as a springboard and validation for further business growth including PR, funding, awards and brand visibility."
"TechRound is not a traditional startups news site, we want to celebrate people from all backgrounds and businesses of all sizes and this list will be a testament to those individuals who are diversifying the UK's startup landscape. You do not need to have funding or be a big name to feature in our list – we will consider absolutely everyone."
TechRound Co-Founders, David Soffer and Daniel Tannenbaum
Meet The Judges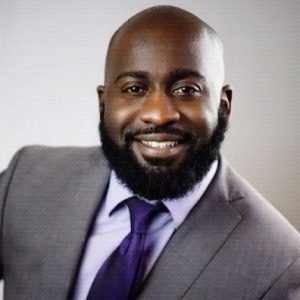 Ousman Touray – Founder of Phioneers
Ousman

 is an ecopreneur and founder of Phioneers, a social enterprise that looks to improve the quality of life in Africa through innovative engineering.
Ousman came 2nd in last year's TechRound BAME 50 under 50.
Gary Stewart – Professor at Yale Law School and CEO of FounderTribes
Gary Stewart is a visiting Professor of Entrepreneurship at Yale Law School, Founder and CEO of FounderTribes
Gary if the former CEO of Wayra UK and is an advisor for Included.VC – a fellowship to help people from diverse backgrounds to enter the world of VC
Gary has over 23,000 followers on Linkedin
Manjit Sareen – CEO of Natterhub
Manjit Sareen is Natterhub's co-founder and CEO.
Natterhub teaches pupils to be safe, kind digital citizens and provides children with the education that comes before children get their first device.
Manjit placed 4th last year in TechRound's BAME Top 50 competition
Josephine Melvin – TechRound Editorial Team
Josephine is a marketing specialist working for Tudor Lodge Digital and a full-time reporter for TechRound.
She has worked with TechRound to deliver the latest in startup and tech for over two years, and is passionate about promoting diversity throughout the tech world.
Important! Advice From The Judges
Use the first line to describe your business, what it does and what you are about in two sentences…what makes you tick?
With our judges reading through hundreds of applications, we are looking for a clear description of your business, its concept, its success and plans for growth.
Try to avoid waffle and discuss your business in a clear and concise way.
Competition Terms
Entry fee: free
To enter: Complete form below
Entries open: Thursday 21st October 2021
Entry deadline: Thursday 11th November 2021
Final Judging: Friday 12th November 2021
Winners announced: Tuesday 16th November 2021
Enter The TechRound Top BAME 50 Entrepreneurs