TechRound is delighted to announce our Top 17 Disability Startups to Watch in 2021, as chosen by our internal team.
We defined 'Disability Startups' as startups aiming to better the lives of those who self-identify as disabled through creating products/services, implementing legislation, or raising awareness.
The Criteria:
The clarity of the message being portrayed.
The quality and usability of the products/services offered.
The potential to bring about change.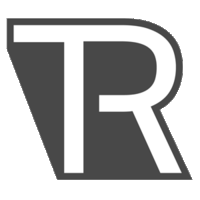 July is Disability Pride Month, so what better time to showcase some incredible disability startups?
Whilst we have ranked these startups, the most important thing is to display the amazing work these startups do in trying to make the world a more accessible place. So many people benefit from every single one of these startups, so we are keen to give them the recognition they deserve.
Do You Have Any Questions or Comments?
17. Anna Martin Life Coaching
Website: www.AnnaVMartin.co.uk
Founder(s): Anna Martin
Anna started their business as a life coach at the turn of the year, after a series of personal adversities meant they needed to re-evaluate their life. They have a condition called Ehlers-Danlos Syndrome, Fibromyalgia, and Arthritis, and use a wheelchair and other walking aids. Anna turned to a life coach after splitting with their husband, coming out as lesbian, and finding themselves as a disabled, single parent. They then realised that this is what they'd love to do.
Anna commented:
"I had always been interested in the workings of the human mind, and helping people through difficult times, so it was perfect!  I already had a psychology degree, but completing my life coaching accreditation, and starting and running a business when battling chronic pain and fatigue isn't easy, but I absolutely love what I do and it gives me a positive focus too, as well an income of my own."
Anna's work centres around helping people to find confidence, and fulfilment in life, through problem-solving, re-framing, and goal-setting, and they specialise in chronic illness, disability, LGBTQ, and relationships. Anna offers one-off sessions and bespoke packages to individuals wanting to find direction, confidence, and joy in their lives, and enable them to tread back onto their own, authentic path. In terms of disability and chronic illness, the focus is on boundaries, possibilities, acceptance, and as always- moving forward and working with what you have, rather than getting bogged down in what you don't.
16. Dot
Website: https://www.dotincorp.com/
Founder(s): Eric Ju Yoon Kim
Dot Incorporation strives to be a pioneer in accessible and affordable innovations for the vision impaired and the deafblind to lead independent, fulfilling lives.
Dot was formed upon the foundations of making everything accessible to everyone. Their team will be relentless in their quest to actualise their concepts and make them ready to use as your daily products. Founded upon the ideals of improving and innovating, they work to make an honest impact on society.
The Dot team focus on bridging the digital divide and getting rid of the information asymmetry that currently exists in this world. With their core technology, they are able to bring the most affordable educational, recreational solutions to the market along with barrier-free infrastructure solutions. They plan to disrupt this market with innovative new technology and have it tackle down one of the biggest problems in the world, illiteracy, especially Braille illiteracy, which is also the cause of an endless loop of poverty.
Do You Have Any Questions or Comments?
15. Valiant Lingerie
Website: https://valiantlingerie.com/
Founder(s): Eleanor Howie
Valiant Lingerie creates beautiful, functional lingerie that boosts confidence for people who have had treatment for breast cancer (or preventative surgeries). They are passionate about saying goodbye to boring, uncomfortable post-surgery underwear and creating the lingerie people deserve.
All of their bras feature: no underwires, supportive materials, comfortable underbands, super soft fabric, lace and fastenings that are gentle on sensitive skin and scars, thoughtful seam placement, adjustable multiway straps, and pocketed cups.
Founder of Valiant Lingerie, Eleanor Howie, said:
"My mum was tested first and we discovered that she has a mutation of the BRCA1 gene. This dramatically increases the risk of both breast and ovarian cancer. I pushed for testing and when I was 19 I found out that I have the same mutation.

Given the early diagnosis in my family, I was advised to consider preventative measures before I turned 25 so, after much soul searching, I had a preventative double mastectomy when I was 24. It was the best decision. I know it saved my life. But it still took its emotional toll. And I really struggled with my body image and my self esteem for many years. This year is the 10th anniversary of my mastectomy and I am only now starting to feel like me again!"
Eleanor described the 'lightbulb moment':
"I had so many frustrating experiences trying to find bras that fit my new breasts, felt comfortable and didn't look hideous. Fittings were distressing and the total lack of choice was awful. I've cried many tears in changing rooms! I felt like I'd been abandoned by the lingerie industry. As if they had written off women like me as no longer sexy. I realised that I wasn't alone in my frustration at the lack of attractive, fashionable, contemporary post-surgery lingerie. I spoke to so many women who were experiencing the same distress as me. So finally, I decided to do something about it. And I'm delighted I did!"
14. Re.Flex
Website: https://www.reflex.help/
Founder(s): Camil Moldoveanu & Andrei Kluger
Re.Flex is a MedTech start-up developing digital care programs for people with chronic musculoskeletal conditions. The mission of the team is to digitise the physical therapy industry and add value to patients, orthopaedic doctors, companies producing joint implants or braces and health insurance companies.
By setting a new standard for digital care solutions, patients are empowered to live a healthier life, while orthopaedic doctors can better monetise their services and prioritise their resources. Re.Flex is creating transparency in the physical therapy reimbursement, supporting insurance companies and healthcare providers to shift from a traditional fee-for-service to a value-based reimbursement model, with incentives based on successful medical outcomes provided to patients.
Re.Flex created a disruptive virtual physical therapy assistant, based on two simple to use, cost-effective motion tracking sensors, introducing a 3D live assistance and exercise detection for patients undergoing an exercise rehabilitation plan. Re.Flex provides a fully automated digital solution, that enables people suffering from a knee or hip musculoskeletal condition to do physical therapy at home, in a reliable, efficient, and convenient way.
Re.Flex implements physical therapy protocols, validated in research studies by the most prestigious German Universities. Patients are assisted and get real-time feedback throughout the execution of exercises. So far, Re.Flex have developed an automated module for knee osteoarthritis rehabilitation. With further developments, the product is set to be also fully autonomous for other post-surgery affections like total knee replacement, total hip replacement, and knee ligaments surgery. The main benefits of using Re.Flex include reducing pain and avoiding surgery (for knee/hip OA prevention) and effective post-surgery rehabilitation with a high number of physical therapy sessions and well-documented medical outcomes.
Do You Have Any Questions or Comments?
13. CIEDA
Website: https://wearecieda.org/
Founder(s): Sarah Speake, Ndunge Kivuitu & James Wheeler
CIEDA is an inclusive environments non-profit start-up that grows on the hedgerows between creativity and inclusion. They are an organisation focused on making change happen rather than just talking about positive change, and they work to include anyone excluded from the science, technology, and innovation of inclusion.
CIEDA's background in physical accessibility has allowed them to create an organisation which uses a 'barrier free' concept as the foundation. From that, they have shaped inclusive design into the fabric of their work. They understand that the built environment can't become more accessible until people stop creating using a bad design – you would always be remediating and never getting to where you really need to be. CIEDA is focused on preventing bad design from ever becoming a problem by working with both their current creative designers and decision makers.
Good design becomes design and inclusion and equal access just become part of our everyday.
12. See No Bounds
Website: https://www.seenobounds.co.uk/
Founder(s): Charlott Fagergard & Jamie McAnsh
See No Bounds started its journey in 2014 and became a well-known brand. In 2015 Jamie McAnsh took on a new challenge for every month and raised over £250.000 for a variety of charities. This led to a career as a motivational speaker and Jamie also became a multi award winner. In 2018 Jamie decided to bring the business to a new level and took on the business full time and also extended the platform. Jamie has worked with young people as an entrepreneurial role model for some time and this year they are delighted to be working with Big Ideas Wales.
In 2019, Charlott left her corporate career to take on a full time role within See No Bounds which was expanding fast and took on the role as a Client Liaison Manager and a PA to Jamie McAnsh. The business was thriving and had a huge support within the disability market.
March 2020 was the start of their new journey and they decided to develop See No Bounds to what it was always meant to be – a community. As the world was changing they created an online community centre with a fast growing business directory. They work with members for members so they can all grow together and not only survive but thrive.
See No Bounds pride themselves on their values – The 4 P's – passion, personality, progress and prosper. They want to see people succeed. They work with members to make the true character behind the brand visible. With the right mix of Passion, Personality and Progress you will be guaranteed to Prosper.
Do You Have Any Questions or Comments?
11. Unhidden Clothing
Website: https://unhiddenclothing.com/
Founder(s): Victoria Jenkins
Unhidden is a socially responsible adaptive fashion brand for people with disabilities. Unhidden was founded in 2017 but launched in November 2020. The brand was created after founder Victoria's own journey with disability, and meeting a patient in 2016 who first demonstrated the lack of stylish, inclusive design. The patient was unable to access her own body or wear clothing outside of t-shirts and jogging bottoms, and this needed to change.
The 10 piece collection has 5 mens' and 5 womens' pieces, all made from deadstock (this is fabric left over from other companies that might otherwise go to landfill) fabric sourced via Ambio-N. Each garment has different adaptations, almost all of which are discreet so they are in fact 'hidden'. The universal design means that any body can wear garments – and that is true of all but the seated trousers in this collection.
Each design can also be customised to the wearers' needs: Unhidden offers a choice of Velcro, poppers, or magnets, as well as differing leg and arm lengths. The range is also completely size inclusive – any size can and will be made thanks to their incredible factory in Bulgaria of highly skilled machinists. Currently, the offering is made to order – so they do not over produce – but they are shifting to small run production on the most popular designs.
The designs can help both the wearer and their carers with dressing – a basic human right – and it is Unhidden's mission to make adaptive and universal designs mainstream.
10. Limitless Travel
Website: https://www.limitlesstravel.org/
Founder(s): Angus Drummond
Limitless Travel's holidays and experiences are designed for anybody and everybody. Aiming to make the world accessible to all, Limitless Travel revolutionises travel for people with disabilities by reducing the worry and stress they face when booking a holiday, and ensuring all their access needs are met. Run by an expert team and using fully researched and vetted, wheelchair-accessible and disabled-friendly transport and hotels along with professional, friendly carers and specialist equipment, Limitless Travel's holidays are tailored to cater to an individual's needs.  
Expert provider of disabled-friendly and accessible holidays in both the UK and abroad, Limitless Travel has already recommenced operations of its UK trips this month.  
Freshly back from Limitless Travel's first trip of 2021, CEO and Founder, Angus Drummond commented:
"Travel isn't just about the change of scenery that we've all been desperate for; we truly believe that travel has the power to benefit our mental health. From lowering stress levels and providing a break from the routine, to refreshing outlooks and boosting self-esteem and confidence, there are multiple benefits. And, especially for the disabled community, our accessible and safe holidays help to reduce the isolation felt by many people with disabilities and their carers who sometimes haven't been on holiday for years due to their disabilities." 
Do You Have Any Questions or Comments?
9. Perfectly Autistic
Website: www.perfectlyautistic.co.uk
Founder(s): Hester Grainger & Kelly Grainger
Hester and Kelly Grainger set up Perfectly Autistic following the diagnosis of both of their children two years ago. Later that same year, at the age of 44 Kelly went on to be formally diagnosed as autistic too.
Perfectly Autistic was founded as a way to support and guide people diagnosed as autistic, whilst also building a caring online community supporting autistic people, parents and partners. They also work with a host of organisations to raise more awareness about the disability and acceptance in the workplace and have partnered with an increasing number of global organisations to achieve this.
Since launching Perfectly Autistic in 2020, Kelly has become a leading advocate for not only awareness, but more importantly acceptance of autism. Having worked successfully for 23 years in the corporate world for the likes of PepsiCo, Merlin Entertainments and News International, Kelly is now an international keynote speaker sharing his experiences and knowledge with businesses on how they can be more accepting of neurodiversity.
An advocate for good mental health and understanding of autism in the workplace, Kelly has been featured by the National Autistic Society and was invited to speak at the 2020 Autism Show and to the UN Global Compact Network UK. Hester and Kelly have also been quoted in the Disability Review Magazine, The Huffington Post, The Independent, The Daily Mail and The Telegraph.
As well as working on the Heathrow Express Hidden disabilities campaign, Kelly and Hester were also approached by Mind's Mental Health at Work team, to create toolkits that businesses can use, in order to be more friendly towards neurodiversity in the workplace.
8. Wheel The World
Website: gowheeltheworld.com
Founder(s): Alvaro Silberstein
Wheel the World users build their profile online, stating what their specific accessibility needs are when travelling. The system then recommends what listings satisfy their needs, to enable them to book online without worrying about the accessibility of the trip.
Through its Accessibility Mapping System (AMS), volunteer "mappers" provide accurate, real-time information on over 150 data points – such as room and bed measurements – to help individuals decide if a travel experience fits their specific needs.
Co-founder and CEO Alvaro Silberstein said:
"Wheel the World exists to revolutionise the travel industry for people with disabilities. The world is emerging from the pandemic with a new appreciation and desire for transformative travel experiences. Our platform provides detailed accessibility information that is not found anywhere else and a specialised user experience focused on what our users need, to remove barriers to make awe-inspiring destinations accessible for older travellers and the disabled community of people with disabilities."
Do You Have Any Questions or Comments?
Special Mention – Recite Me
Website: https://reciteme.com/
Founder(s): Ross Linnett
Recite Me is a cloud-based web accessibility assistive toolbar solution that allows website visitors to customise a site in a way that works best for them.
The Recite Me Assistive Toolbar makes websites accessible and inclusive through a unique range of features. This easy to use, award-winning software includes text to speech functionality, fully customisable styling features, reading aids and a translation tool with over 100 languages, including 35 text to speech voices and many other features. Recite Me works across all devices, giving everyone the opportunity to use the internet in the way that it is intended.
Ross Linnett, Founder and CEO of Recite Me, commented:
"Over the years we've branched out into more and more industries, and taken on bigger and bigger clients. We are working with huge household names, such as Boots and British Gas, that all of our families have heard of – what a proud feeling. We're still some way off achieving our goal of accessibility and inclusion for all. However, we're proud to say that we are already making a positive difference, and every month we are joined by more industry leaders."
7. Mouse4all
Website: https://mouse4all.com/en/
Founder(s): José Ángel Jiménez & Javier Montaner
Mouse4all is an app which allows anyone to use an Android tablet or smartphone fully, without touching the screen. It enables access to the Internet, social networks, games or any other app. Mouse4all Switch is very easy to install. You can use it with one or two switches, wirelessly (Bluetooth), or with a cable.
The app is suited for people with a physical disability which results in having difficulty using a touchscreen: cerebral palsy, spinal cord injury, multiple sclerosis, ALS, Parkinson, neuromuscular disease. Mouse4all improves the quality of life of the persons who use it, increasing their autonomy, privacy and personal development.
The app features: 
Augmented Pointer –

A visual aid with a big pointer and intersecting axes to help identify the position of the pointer more easily.

Up To Two Switches – Switch control with one or two switches; compatible with Bluetooth switches and cable switches (3.5 mm connector).
Customisation – You are able to select the menu, choose the colour and size of the pointer, and adjust the timings and scanning speed to your individual needs.
Easy Installation – Follow the instructions in the quick-start guide included in the app to use Mouse4all in minutes.
6. Walk With Path
Website: https://walkwithpath.com/
Founder(s): Lise Pape
Walk With Path is a health tech company developing active wearable devices for people with chronic conditions aimed at helping people at risk of falls, increasing their mobility and confidence in walking. Their mission is to create inclusive innovations that make a positive impact, and they create products to empower people to take charge and move forward. 
Their first mobility device, Path Finder, is available on the market and is a laser attached to the shoes, which helps people with Parkinson's who struggle to walk. Founder, Lise Pape developed the award-winning innovation, while completing a degree in Innovation Design Engineering at the Royal College of Art and Imperial College in London Lise's father is one of 10 million people worldwide suffering from Parkinson's disease, watching him struggle with the disease inspired Lise to develop Path Finder. 
They are now developing a second mobility device, Path Feel. Path Feel is an insole that provides vibrational feedback to the soles of people at risk of falls. This patented feedback improves balance and mobility. The insoles are designed for people with peripheral neuropathy, such as people with diabetes, who are unable to feel the ground properly due to sensory deficit. It also serves people with general balance issues. By amplifying the feet's sense of touch, Path Feel enables users to identify accurately when their feet touch the ground. This reduces the sense of imbalance, as well as incidence of falls. Using AI, they provide feedback to a smartphone for users and a dashboard for healthcare professionals. 
Lise is the inventor of Walk With Path's products. She holds a double Masters in Innovation Design Engineering from the Royal College of Art and Imperial College London. Prior to that, she worked for Invest in Denmark at the Royal Danish Embassy in London, where she was responsible for attracting foreign companies to Denmark within the sectors of life sciences and clean technologies. She has also worked in online advertising for AOL's Advertising.com and in finance for J.P. Morgan. Lise also holds a BSc in Human Biology from King's College London.
Do You Have Any Questions or Comments?
5. AccessiBe
Website: accessibe.com
Founder(s): Shir Ekerling, Gal Vizel & Dekel Skoop
accessiBe was established as an innovative, AI-powered web accessibility solution that makes websites accessible, in an automated and affordable way. Founded in early 2018, accessiBe's proprietary technology scans and modifies websites' behaviour in real time, to be accessible for people with disabilities and to be compliant with the ADA and WCAG 2.1.
Furthermore, accessiBe's widgets allow users with disabilities to customise their experience based on their individual needs and preferences. Today, accessiBe is a full accessibility hub providing solutions for businesses of all sizes with services and tools that enable everyone to take part in helping making the internet accessible and inclusive. accessiBe's vision is to make the entire internet accessible to people with disabilities by 2025.
By using automation rather than labour, the notion of a fully accessible internet (hundreds of millions of active websites and over 1.5 Billion in total) is for the first time ever a practical, attainable reality and not just a distant dream. accessiBe's founding team has extensive expertise in the fields of website creation and manual accessibility. They have created the technology in close partnership with users who have vision impairments, epilepsy, motor impairments and cognitive dysfunctions.
4. WelcoMe, Powered by Neatebox
Website: https://www.neatebox.com/
Founder: Gavin Neate
WelcoMe is the first solution of its type in the world which is remarkable really – as the problem has existed for some time and the solution through technology has been available since the invention of the smart phone. WelcoMe is a disability aware customer service solution that: enhances your customers' experience, raises your staff confidence around accessibility, improves the interactions between your staff and disabled people, provides instantaneous accessibility training, hints & tips, and builds lasting relationships.
In brief, a disabled person downloads the free app, they fill-in a basic profile, and can browse through the venues they have on their platform. They can then see how accessible the venue is and what services it provides before setting up a visit. The visit can be set up two hours before somebody wishes to attend and can include information on what that visitor is hoping to achieve on that particular visit. The background information generates an overview and top tips on how to interact with that visitor, but is generalised so also acts as a staff training tool for all people with that particular disability.
The venue can also ask relevant questions such as:
Are you exempt from wearing a mask?
Do you had a food allergy?
Have you packed your passport? – for trips involving airports.
3. Transreport
Website: https://transreport.co.uk/
Founder(s): Jay Shen
Transreport is a London-based technology startup focused on accessibility, inclusion and democratisation in transportation services.
For the first time, disabled passengers can book assistance across the entire National rail network and across all train operators in one app, saving them the inconvenience of having to contact each train operator separately by phone or email, even when journeys span multiple operators.
The app also allows passengers to provide live updates on any journey changes so station staff can respond in the event of cancellations, delays, platform alterations or missed trains etc. Currently staff receive a print out of assistance requests every morning and if changes occur they often don't trickle down leaving passengers without assistance. The app aims to give passengers more control and independence over their journeys and for the many just coming out of shielding. Transreport is helping them to rebuild trust and confidence in resuming rail travel.
Transreport's ambition is to improve accessibility and customer experience in as many modes of transport as possible and it is already exploring how to take their solution to bus, coach and air travel in order to deliver seamless multi-modal, accessible journeys.
Do You Have Any Questions or Comments?
2. Cosmo, Powered by Filisia
Website: https://www.filisia.com/
Founder(s): Georgios Papadakis
Cosmo is an award-winning, evidence-based, and data driven tool for early years foundation stage (EYFS) and people with special educational needs (SEN) and disabilities that re-imagines learning, play and therapy. It was created to help people with SEN live to the fullest of their potential, to engage learners with SEN in accessible and inclusive learning, support progression and achieve learning goals.
In 2014, Cosmo's team of professionals in design, engineering and occupational therapy, realised that there is a pressing need to explore how interaction design and technology can unlock the potential of students with additional needs. They visited schools, parents, day care centres, and therapy services and observed and played with hundreds of typically developing children, learners with cerebral palsy, autism spectrum conditions, brain injuries, and Down's syndrome. They then worked with nearly 200 professionals of different specialisations (Teachers, Occupational and Physical Therapists, Music Therapists, Speech and Language Therapists, Special Education Teachers and Special Education Needs Coordinators (SENCOs) to learn about versatile needs of users.
Every learner is different. Teachers need to be able to help learners to develop a variety of skills, including physical, cognitive, and communication skills. Cosmo opted to create a system that: is customisable and can be used in a multitude of settings, provides new activities and difficulty levels as the learner progresses, is easy to use, versatile and robust. Cosmo is an ecosystem of hard- (a unique, tactile, robust, easy to activate and dynamic controller) and soft- ware (20+ easy-to-play activities) and is designed to: reduce workload for SEN professionals and at a reasonable price, aid communication and mutual understanding in order to promote independence and support social interaction of the entire family.
Cosmo combines two elements – music and technology – which work very efficiently for people with autism and learning disabilities. Music provides a fundamental channel of communication for people with complex needs, and is a medium through which emotions and meanings may be shared, even where spoken language is not possible. Technology, on the other hand, is predictable, with the same responses every time; it does not require understanding of social rules and conventions and language skills. Cosmo is unique for the market on customisation on SEN disabilities. It contains curriculum based lesson plans which allows data driven game play for home or the whole classroom. It is currently used in special education schools, occupational therapy and physiotherapy centres, carehomes and hospitals in nearly thirty countries.
1. Patchwork Hub
Website: https://patchworkhub.org/
Founder(s): Beth Kume-Holland
Patchwork Hub is an employment platform which connects employers with skilled professionals looking for work opportunities, outside the conventional 9 to 5 office-based role. The tech startup and social enterprise is run by Beth Kume-Holland who founded the business in early 2019 while at Harvard Graduate school. Now the platform is enabling a hidden talent pool, from people with disabilities through to carers and parents, to find employment.
Beth first started the business because of her own experience of trying to find and stay in work with a disability and chronic health conditions, as well as her experiences in her disability advocacy work, where she realised how many millions were missing from employment because they couldn't work 9 to 5 in an office.
Just because an individual is removed from the physical workplace, they do not lose their skillset, determination or ability to work or make money. Yet Beth noticed that efforts were focused around trying to 'fit' people back into the workplace, rather than creating a workspace that fits these individuals. "I wanted to create a place which did just that, fit the work around the person and centralise things for them," said Beth.
Patchwork Hub is the first company to combine remote working and accessibility into one multi-faceted platform, suitable for disabled and non-disabled users, and in turn improving disability inclusion and attitudes and awareness of the barriers faced by disabled people in finding employment. For too long, the only accessible solutions have been disability-specific job sites, there are fears among some jobseekers of 'othering' disabled people and companies simply tick-boxing. Patchwork Hub is building a platform fit for the future, where disabled people are integrated into the future of work, front and centre of the change.
Patchwork Hub is scaling fast.  They were the highest-ranked startup in Europe at the Global Inclusion Forum and won the London Regional Finals of the UK's premier startup competition, recently speaking at London Tech Week. Their new website only launched in June and businesses of all sizes are signing up to improve their commitment to accessibility, while multiple Patchworkers have already been placed into paid employment.
Do You Have Any Questions or Comments?