A VPN at the workplace could be something you are currently considering to stop your personal internet connection being monitored. Alternatively, you may be a business owner and are looking for a VPN to better protect your workforce. 
But with so many VPNs (which stands for virtual private network) on the market to choose from, how do you know what you should look for in a VPN, and which VPNs are the best value?
We have rounded up the best VPNs for work, all of which have undergone extensive testing.
| Name | Price | Offer | Claim Deal |
| --- | --- | --- | --- |
| CyberGhost | £1.99 per month | 45-day money-back guarantee | Buy Now >> |
| Private Internet Access | £2.19 per month | 30-day money-back guarantee | Buy Now >> |
| Nord | £2.69 per month | 30-day money back guarantee | Buy Now >> |
| IPVanish | £5.17 per month | 30-day money back guarantee | Buy Now >> |
| Express VPN | £6.85 per month | 30-day money back guarantee | Buy Now >> |
| TorGuard | £7.95 per month | 7-day free trial | Buy Now >> |
| VyprVPN | £2.50 per month | 30-day money back guarantee | Buy Now >> |
Why Do You Need a VPN at Work?
Many choose to get a VPN at work to help enhance their individual privacy. This is because many VPN services provide their own DNS resolution systems that help to provide another level of security protection for users.
VPNs provide secure, encrypted connections that means internet activity performed on the computer you are using remains private. This level of anonymity is something that some employees may be looking for when at work.
Others decide to get a VPN at work due to the nature of their employment. For example, some journalists decide to use VPN services so they can safely communicate with sources located worldwide.
Find out more about the benefits of VPN Services
Business VPNs vs Personal VPNs
The way in which VPNs function is similar regardless of whether they are for work purposes or personal use. Both types of VPN are designed to unblock certain websites or services and anonymise the IP address. However, there are specific business VPNs designed to protect the overall privacy of the business.  They include features which enhance business security, data protection and software fighting against hacking and surveillance.
Business VPNs are typically designed for multiple users to use simultaneously. For the good, and the bad, this means that the company also has access to information about which websites employees are using through the business VPN.
VPNs specifically for work have a dedicated IP address with a dedicated server, specifically for that business.
How to Choose the Best VPN for Work
Choosing the best VPN for your work needs can be challenging. If you are looking for a VPN for business purposes, then it is likely protecting business data (as well as your own) will be of primary importance to you. Therefore, the top priority when using a VPN for work is protecting sensitive data. When choosing a work VPN the most advanced security should be the main objective.
Additionally, easy to manage software or indeed a dedicated account manager may be worth considering when managing multiple accounts of staff members. With this in mind, the size of the company and the amount of devices supported should be taken into account when choosing a VPN.
Speed and efficient performance should be a contributing factor, especially for 2020's reliance on videoconferencing or those companies needing to frequently transfer large files.
In addition, you may find access to a large variety of server locations also vital when choosing VPNs for work, especially if the workforce is remote.
You should also take into consideration how important it is to you regarding the number of connections available and supported devices.
What Is the Best VPNs for Work?
What are considered to be the top VPNs for work in 2020? With so many excellent providers out there, the title for the best work VPN is a tough one to claim.
As with most things, the best VPN service for your work will depend on what you want out of such services, how much you're willing to spend and the user benefits you prioritise.
However, saying this, there are a few exceptional providers that have stood out to us here at TechRound. For those wanting to find the best VPN for work, why not explore this list of our top VPNs for 2020: 
ExpressVPN

NordVPN
CyberGhost
IPVanish
TorGuard VPN
ExpressVPN
Supports OpenVPN protocol
Has excellent wide-ranging security features
Unblocks geo-content worldwide from Netflix, Hulu and more
24-hour live customer support feature
30-day money-back guarantee
Over 3,000 servers in 90 countries
What makes ExpressVPN stand out from its competitors? Considered a great-all rounder, VPN users can gain access to super-fast download speeds (Torrenting is supported).
There is an extensive server network meaning you can easily get access to your favourite movies and shows on Netflix or other streaming services outside of work.
Customers also have access to live support 24 hours a day, seven days a week, should they have any issues arise.
Every subscription with ExpressVPN also comes with a 30-day money-back guarantee.
NordVPN
Unblocks main streaming services worldwide
Option to connect up to six devices at once
Strong security settings
Live chat customer support feature
30-day money-back guarantee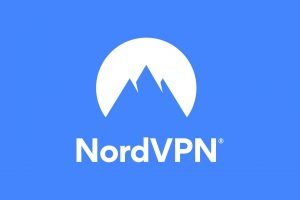 One of the main things that NordVPN is known for is its security settings. It has a 256-bit encryption and DNS leak protection meaning that your privacy settings are top-notch.
After working hours, if you are looking for a VPN for Netflix, this VPN may be what you are looking for. Whilst some VPN software solutions are known for their unreliability in unblocking geo-content, the same cannot be said for NordVPN.
CyberGhost
Strong security settings
Works in China
Free VPN
Connect as many devices as you want
App compatible with Android, Windows, macOS, and iOS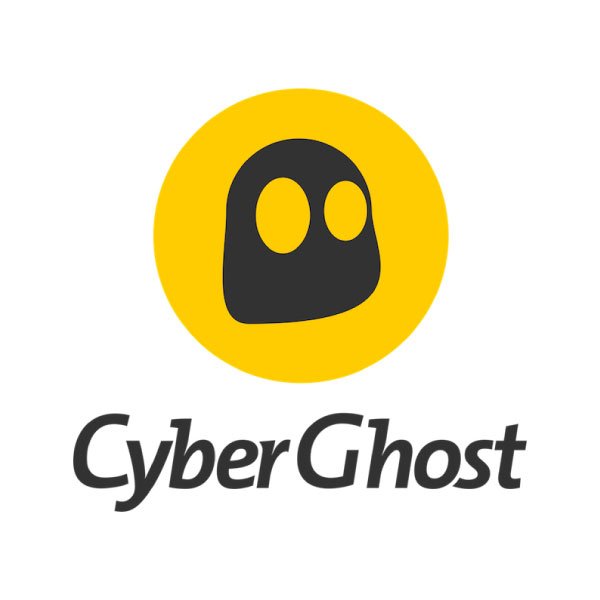 What makes CyberGhost a popular VPN for work? The fact that it has a free tier is one of its main selling points.
The free VPN option allows users up to 10GB of data each month. This is far more data than many other free VPN providers offer on the market. To sign up, all you need to provide is an email address.
You have the option of connecting as many devices under CyberGhost, but if you have the free tier you should be aware that connecting too many devices can lead data to dwindle very quickly.
IPVanish
Excellent security features
Strong VPN connection
Able to connect up to 10 devices at once
Great streaming speeds
OpenVPN supported (both UDP and TCP)
IPVanish is a great VPN option for the workplace thanks to its very reliable connection that it provides users. The VPN provider is also known for providing fast speeds, meaning that it is perfect for downloading.
IPVanish also provides OpenVPN with TCP and UDP connections both supported. Additionally, you have the 'scramble ' feature through this VPN provider. That enables users to easily bypass network traffic sensors, meaning your identity is protected.
Other security settings that IPVanish has include 256-bit encryption and DNS leak protection.
TorGuard VPN
Fast and stable speeds
VPN built primarily for P2P services
Fantastic security
No-log in policy
Kill switch is app-specific
TorGuard VPN is known for its high levels of functionality and security. Users have the ability to choose the level of security they would like, with encryption options varying from none up to 256-bit encryption.
In addition, TorGuard VPN allows users to choose kill switch as an option through their app. This is advantageous because it allows you the ability to end a specific process if there is a VPN connection compromise.
Which VPN is Trustworthy?
When choosing a VPN, it's important to assess whether you can trust their services or not. Although privacy and security while browsing online are some of the main reasons people use VPNs, unfortunately you can't guarantee that all VPN services are trustworthy.
However, there are certain details about a VPN service that can help you determine whether or not they are trustworthy, including those listed below:
Encryption methods – choosing a provider that uses the latest encryption methods (e.g. AES-256) may be a better choice than those using more outdated methods, such as AES-128.
Check the privacy policy – it can help to check out how much data a company collects about you. Whilst almost all VPNs claim to have a "zero logs" policy, this isn't always the case. A VPN may not log web traffic, however they may still collect other bits of user information, including the duration of visits, the time of visits, and IP addresses. When picking out the best VPN for you and your work, it's therefore best to read through company privacy policies, and check that they only keep minimal amounts of data.
Having a VPN service you can trust is essential, especially when using these services for work purposes. There are a whole host of trustworthy VPN providers out there helping to keep your data secure, examples included in our list of the best work VPNs detailed above.
What Is the Best Free VPN?
There are some great free VPNs for those who only use such services occasionally, for example, making sure you're kept safe while using public WiFi.
Free VPN services can naturally be very attractive offerings, as everyone likes to cut down on costs where they can. However, it's important to note that free services will come with limitations, as well as ads.
You may find free VPN services to be too restrictive for your everyday work needs, often having to contend with limited servers in limited locations. These free services may also have you restricted to one device, and put limitations on the amount of data you can use over an allotted period of time.
Using a free VPN service for work is challenging to say the least. For those wanting more consistent, round the clock protection, a paid VPN service, like those listed above, is much more feasible.
What Is the Best VPN for Streaming?
When picking the best VPN for streaming, it's important to look for those with great speeds and reliable access to a range of streaming sites.
There are a number of fantastic VPN services for streaming, many of which are included in our list of the top VPNs for work – including ExpressVPN, IPVanish and NordVPN.
Nord VPN in particular unblocks main streaming services worldwide, alongside a number of other fantastic features such as being able to connect up to six devices all at once, strong security settings, and great customer support.
IPVanish is considered another good VPN service for streaming, with great streaming speeds offered up alongside excellent security features, a strong VPN connection and the ability to connect to a maximum of 10 devices at once.
All in all, the best VPN for streaming will ultimately depend on you own needs and requirements – including how much you're willing to spend and the other features you're wanting from such a service on top of excellent streaming capabilities.