Looking for the best Netflix VPN?  Then don't worry – you've come to the right place. In this guide, we will talk you through all things VPNs as well as everything you need to know when it comes to using them with Netflix.
| Name | Price | Offer | Claim Deal |
| --- | --- | --- | --- |
| CyberGhost | £1.99 per month | 45-day money-back guarantee | Go to site >> |
| Private Internet Access | £2.19 per month | 30-day money-back guarantee | Go to site >> |
| Nord | £2.69 per month | 30-day money back guarantee | Go to site >> |
| IPVanish | £5.17 per month | 30-day money back guarantee | Go to site >> |
| Express VPN | £6.85 per month | 30-day money back guarantee | Go to site >> |
| Private VPN | £3 per month | 30-day money back guarantee | Go to site >> |
| VyprVPN | £2.50 per month | 30-day money back guarantee | Go to site >> |
| VPN Area | £3.92 per month | 30-day money back guarantee | Go to site >> |
Why use a Netflix VPN?
A VPN enables customers to get around issues with restricted content, meaning they can watch certain movies or TV shows wherever in the world they may be.
It's worth noting that VPNs aren't only tools people use to access content from wherever they are, they also help to keep users safe whilst browsing the internet. Regardless of whether you're a Netflix user or not – VPNs are highly recommended for anyone using the internet, helping you to protect your activities from hackers whilst online.
How do I use a Netflix VPN?
As long as you have a provider that supports this, it's easy to use a VPN for Netflix. Below are step-by-step instructions on how to use a VPN for Netflix:
Step 1: Download the VPN from your chosen provider, either via their official website or app marketplace
Step 2: Pick a VPN server that unblocks Netflix
Step 3: Once downloaded, connect to the VPN from your device
Step 4: As soon as your device is connected all that's left to do is open up Netflix via a browser/app and enjoy!
If you experience any issues throughout any of these steps, it's worth contacting the customer services department of your VPN provider, who will be able to assist in resolving the issue.
Find out more about VPNs and their other uses
Why are Netflix libraries different in certain countries?
Netflix is the favourite streaming service for many. It seems to have a programme for every occasion, from comedy to blockbuster films to gripping documentaries.
The Netflix library is bound by copyright agreements, which means that certain content is unavailable in particular countries.
You may have experienced this personally when watching Netflix in a different country. For example, those from the UK using Netflix in the US may find they can access an array of new TV shows and movies that they couldn't back at home. Alternatively, they could also find the content accessible from home is unavailable whilst browsing in the US.
The amount of available content varies from country to country. In Iran for example, Netflix is reported to have just over 2,300 titles, whilst those accessing Netflix in the US are claimed to have access to over 5,800 titles.
These differences in the amount of content offered from country to country are due to a few different reasons, one major factor being Netflix's right to show certain titles in specified areas.
In addition to this, a country's local laws and restrictions can also have a part to play in the titles Netflix offers. In Saudi Arabia for example, there are laws restricting the transmission of materials that impinge on public order, public morals, religious values and privacy – these having previously led to certain Netflix releases being blocked in the region.
Can a VPN unblock the Netflix app and web browser?
No, not necessarily. A VPN that unblocks the streaming service on your web browser may fail to do so on a smart TV, mobile device or set-top box.
The main reason is that the web browser has to use the DNS services specified by the operating system. The majority of VPN apps will sort this out for you and route DNS requests to their in-house service. But this isn't always the case with the Netflix app, as it can override a device's DNS settings.
This may cause problems, as a mismatch is then created between the user's IP address and their DNS requests. If this happens, then you could potentially end up still being blocked on Netflix.
See more
Compare the Best VPNs for Work
How does Netflix block you? 
Netflix uses your IP address to find out your location. Through this, it determines which content you can stream, and which is blocked. The process is referred to as "geoblocking"
Sophisticated VPNs can override the existing IP address and allow you to appear as if from a different location.
Is it legal to use a Netflix VPN?
Yes, there is no specific law stopping you from using a VPN to watch Netflix. But, accessing another country's Netflix catalogue through a VPN is against the streaming services' terms of use, which state:
"You may view Netflix content primarily within the country in which you have established your account and only in geographic locations where we offer our service and have licensed such content. The content that may be available to watch will vary by geographic location and will change from time to time."
Nevertheless, it is worth keeping in mind that Netflix has not banned, suspended or taken legal action against Netflix users who have watched through a VPN server. Whilst the platform attempts to block connections from certain VPN providers, if a user is found to have a VPN they are not penalised for this. It's always important to be aware of your rights in any case and so keep this in mind when streaming through a VPN.
How much should a Netflix VPN cost?
As is the case with many different products, it can be difficult to know how much you should be paying for a VPN, and what offerings should come at certain price points. VPN providers will typically offer similar prices, meaning the price you pay for a VPN is unlikely to alter dramatically depending on the provider you choose.
No hard and fast rule works for everything but, in general, the longer-term plans tend to be more cost-effective – meaning it may be best to opt for an annual payment plan rather than a monthly one. However, the payment plans available will vary between providers, meaning it's always important to check the plans available before deciding on one.
Monthly payment plans tend to cost anything between £6 to £15. With Netflix widely recognised as the best value streaming service, purchasing a cost-effective VPN can be a worthwhile long-term investment.
Where can I get a VPN for Netflix?
There is a wide range of different companies online that offer a VPN for Netflix –  almost too many to count!
However, few VPNs actually work reliably with Netflix, with many VPN Netflix services leaving customers with the proxy error message instead.
The reason why, is because VPNs are banned by Netflix with the TV behemoth having created a Netflix VPN detection algorithm that many services fail to pass.
The best VPNs for Netflix (based on extensive testing) are as follows:
ExpressVPN
NordVPN
PrivateVPN
CyberGhost
VyprVPN
VPNArea
Nevertheless, we recommend that you keep yourself regularly updated with the best Netflix VPNs available, as this is subject to change.
This is because a server that successfully accesses the international Netflix catalogue may get blocked tomorrow. What's more, new Netflix servers are constantly being added that can end up beating the current competition.
See more
Explore the Best VPNs for Android
How a VPN can Benefit your Startup
Which VPNs work with Netflix?
Many VPNs work with Netflix but not all of them work reliably. Because you are streaming content in high-quality it is important to get a VPN that works consistently without dropping out. Many VPNs return a proxy error when connecting and so it is important to find a VPN that is compatible with Netflix before signing up.
Best VPNs to use for Netflix
ExpressVPN
Works with Netflix US, AUS, FR, IT, JP, DE, CA and more
Fast speeds
24-hour customer service
Comes with a DNS proxy that unblocks Netflix on devices such as Apple TV
30-day money-back guarantee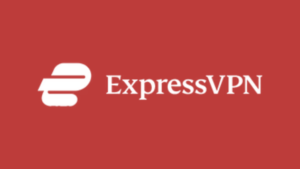 ExpressVPN unblocks Netflix on Windows, iOS, Android, Amazon Fire TV, Linux, MacOS and some wifi routers, making it an extremely extensive VPN service.
It is known to be one of the most advanced VPNs and offers ultra-fast streaming at excellent quality with no buffering or errors. Now available in more than 90 countries, it offers access both to US Netflix and other libraries from around the globe.
In one ExpressVPN license, you can connect up to five devices at once, making it a great option for families or groups of friends.
Every VPN subscription comes with a 30-day money-back guarantee, which means that trying the service is risk-free. It also comes with the MediaStreamer DNS proxy. This unblocks Netflix on devices such as Xbox One, PS4 and Apple TV.
ExpressVPN takes safety seriously, ensuring advanced security and encryption.
NordVPN
Connects up to 6 devices at once
Complete privacy: encrypted connections
Unblocks other streaming services including Hulu and BBC iPlayer
Live chat support
30-day money-back guarantee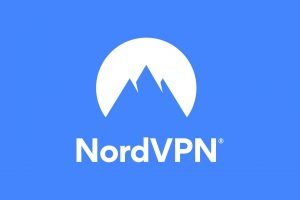 NordVPN reliably unblocks Netflix. However, keep in mind that the majority of its VPN servers will take you straight to the US Netflix, even if you are not currently based in the US.
NordVPN provides a VPN app option for Android, Windows, iOS, and MacOS and is considered to be an excellent cheap VPN available on the market.
It unlocks a total of 9 libraries and connects up to 6 devices simultaneously.
A good all-rounder, it also has great security credentials and a 30-day money-back guarantee if you are unhappy with the service. Considered to have military-grade security, this is a good option for those who are cautious about data protection laws. Unlike some other servers, it offers 24/7 support.
PrivateVPN
Unblocks Netflix in more countries than any other reliable VPN provider
Complete security providing zero logs services
Apps available for Android, iOS, MacOS, and Windows
Good speed
PrivateVPN is considered one of the best VPN servers available as it can unblock Netflix in more countries than any other. PrivateVPN has scored well in a large number of speed tests too, meaning you can rest assured that you will easily be able to stream your favourite shows without issues.
The VPN service also provides total privacy through its zero logs services and provides a live chat support option for customers, but not on a 24/7 basis.
It also boasts streaming-dedicated servers and consistently fast streaming services.
CyberGhost
Unblocks US Netflix and app
Excellent speeds
Apps available for Android, iOS, MacOS, and Windows
45-day money-back guarantee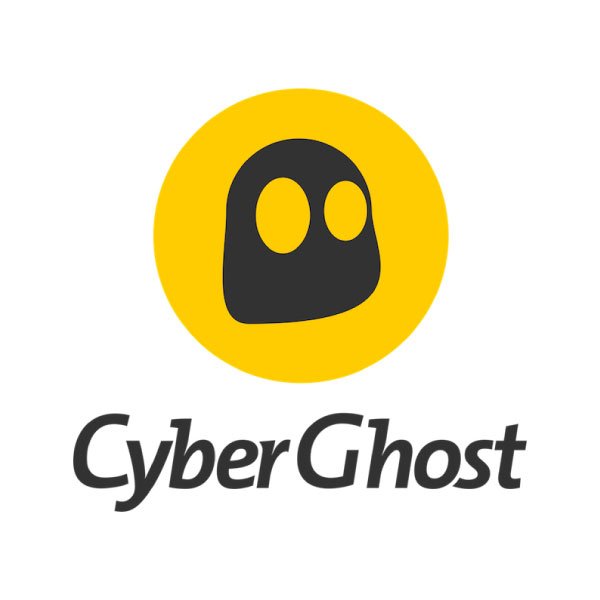 CyberGhost ranks strongly as one of the best VPN servers available as it makes it very easy to block Netflix in just a matter of clicks. They also provide excellent speeds meaning you can stream high-definition shows and movies to your heart's content.
CyberGhost also provides VPN apps that are compatible with Android, iOS, MacOS, and Windows, as well as providing customers with a whopping 45-day money-back guarantee.
CyberGhost can unblock 4 libraries including the expansive offerings of US Netflix.
VyprVPN
Offers excellent speeds, especially download rates
Over 70+ server locations
Multiple protocols including OpenVPN, PPTP and L2TP/IPsec
Access to Netflix worldwide
Free 3-day trial
VyprVPN is one of our best working VPNs for Netflix in 2023 thanks to its excellent speed. This makes it not only a fantastic option for streaming movies or TV shows but also if you are looking to download some of these too.
The VPN for Netflix also provides strong security features, as it supports protocols including L2TP/IPsec, PPTP and OpenVPN. You can connect up to 5 devices simultaneously with VyprVPN.
Users interested in trying out the VPN can take advantage of the free 3-day trial that VyprVPN offers customers. Another customer-centred aspect is their promise to provide 24/7 customer care.
VPNArea
Excellent speed and reliability
Works not only with Netflix but also with BBC iPlayer and other streaming sites
Ad-blocking
Strong security – no logs
24/7 live chat support
VPNArea is also another great option for Netflix streaming. The Netflix VPN provider offers Netflix server hubs that provide the user with unrestricted access, wherever in the world you are located.
The VPN also rates strongly for security features, thanks to its no logs service and that it provides customers with a dedicated IP address with the VPN.
VPNArea works with Netflix as well as other streaming platforms like Hulu and BBC iPlayer. If users get into any difficulties or need to ask a quick question, they can access the live chat support through VPNArea. This is available on the website 24 hours a day, seven days a week.
FAQs for Netflix VPNs
Why are most VPNs banned for Netflix?
VPNs are viewed by Netflix as a means to get by geographic licensing restrictions. This means that if you are using a VPN for another reason, you could be wrongly accused of bypassing these restrictions.
Netflix has a different catalogue of media available depending on which country you visit – we're sure you've travelled, opened up your Netflix account, and been surprised to see different shows and movies available. This is because of the different licensing that they have in different countries.
A VPN will allow you to view a TV show or programme in a country where it does not own the rights to stream that show which means that Netflix would violate the licensing restrictions that it has with its partners. However, Netflix does not make a distinction between those that are visiting the country and want to access what they watch at home, and those who are travelling abroad and just want privacy and security from their VPN.
I'm travelling for work and want to access the UK Netflix when I'm abroad. Where do these VPNs work?
All of the VPNs that we have suggested should allow you to access UK Netflix in any country that you are travelling through apart from those where foreign media and access to the internet is blocked by a firewall. The main country where you might find challenges is China.
In almost every other country, the VPNs that we have chosen will work. We have spoken to people in Australia, New Zealand, Switzerland, Canada, the US, Belgium, Denmark, Israel, Spain, the Netherlands and even in South Africa letting us know that they've been able to access the UK Netflix while travelling.
How can I watch Netflix on a device that does not support my VPN apps like Apple TV, PS5, Chromecast or the Xbox?
If you want to watch Netflix through your VPN but you are using a device that doesn't support a VPN app then you'll have to use a workaround to make sure that it works.
The main way to do this is to route the device's internet (the PS4, Chromecast or Xbox) through a router and then set up the VPN specifically on that router. You might even need to use new firmware on that router that supports VPNs. Check with whichever VPN provider to see how to use it.
The second option if you don't feel comfortable configuring a VPS on your personal Wi-Fi router is to buy a pre-configured router from a VPN provider that supports this. Express VPN sells pre-configured routers that are ready to go with their own VPN installed.
Thirdly you could use a laptop to create a VPN-enabled router that acts as a virtual router. This can be done on either Windows or Mac.
My Netflix VPN isn't working – what should I do?
If you've registered for a VPN that we have recommended in our top lists but still encounter the dreaded proxy error then there are a few things that you can try
Try another VPN server. You could try this manually by testing different services but the quickest way would be to contact your VPN customer service and ask which server works best to access Netflix through their VPN.
Clear your browser cache and cookies.
Make sure that you're actually using the DNS servers through the VPN. This can usually be checked into the app settings of the VPN.
Try a web browser instead of the Netflix app – this sometimes works.
I'm afraid of being auto-unsubscribed from Netflix for using a VPN – does this happen?
No – there has been no precedent set of Netflix penalizing their users who access the service through a VPN. Having said that, Netflix does all it can to block users accessing their servers through VPNs but it has not taken action against those who do.
Saying that, it is against Netflix's terms of use so using a VPN could make you liable for termination or account suspension at some point. However, this has not happened yet!
I've heard about Netflix using secret codes – is this true?
Yes, it is true. Netflix has a list of more than 70,000 'secret codes that you can use to quickly filter titles on their website. If you use these codes you can find different genres easily. For example, if you want Classic Action and Adventure you can use code 77232 or if you want to watch Westerns it is 7700.
To use these codes you can open up www.netflix.com and then add them to the end of the URL like this: https://www.netflix.com/browse/genre/[XXXX]
To navigate to where you want to go replace [XXXX] (including the square brackets []) with the code of your choice. Some of our favourites are below and include the code in brackets after it.
Will my Netflix be hacked if I use a VPN?
One of the main reasons that people use a VPN is to improve the security of their internet connection. This (usually) reduces the likelihood that your Netflix is going to be hacked. However, saying that, a VPN is in no way a bulletproof solution and there are other ways that your Netflix could be hacked. For example, if someone gets access to your Netflix password then a VPN will not protect you from this.
I also want to watch other streaming services other than Netflix on my VPN – is this possible?
In all likelihood – yes.
We tend to recommend VPNs that work with several other streaming services and they will likely work with other popular streaming services including Hulu, Amazon Prime Video, BBC iPlayer and others.