VPNs are a highly desired service. Amongst numerous other benefits, they provide enhanced privacy and protection and keep all your precious personal information safe from hackers.
What's more, there are many providers advertising VPN services for free, offering users some of the classic benefits that come with using a VPN, all without having to spend a penny.
This all sounds pretty ideal, right? But are free VPN services for Mac too good to be true? Here, we explore exactly what to expect from a free VPN, as well as the best VPN services for Mac users to consider.
Are There Free VPNs for Macs?

Happily, free VPNs for Macs do indeed exist. Phew! But, unfortunately, this doesn't come totally without its snags.
Free VPN services can often be slow, unreliable, or even unsafe to use. It's also been reported that most of these free services won't work with macOS, making the search for a cost-effective VPN service even more challenging for Mac users.
While there are free VPNs out there that won't work with Mac, and also ones that are unreliable or unsafe to use, this doesn't mean all free services should be avoided. In fact, there are some excellent free and cost-effective VPN services for Mac users to explore.
What Are the Best VPNs for Mac Users?

While there are effective and reliable free VPNs for Mac users out there, these services can often be limited when compared to paid-for alternatives. Below, we've listed our best VPNs for Mac users to consider, all of which offer either a risk-free period for users to test paid-for plans or a completely free service. So, let's get into it!
| VPN | Price | Offer | Claim Deal |
| --- | --- | --- | --- |
| CyberGhost | Plans start at £1.99/mo. | 45-day money-back guarantee. | Get Deal >> |
| NordVPN | Plans start at £2.74/mo. | 30-day money-back guarantee. | Get Deal >> |
| hide.me | Plans start at £5.33/mo. | Free plan available. | |
| ProtonVPN | Plans start at €4/mo. | Free plan available. | |
CyberGhost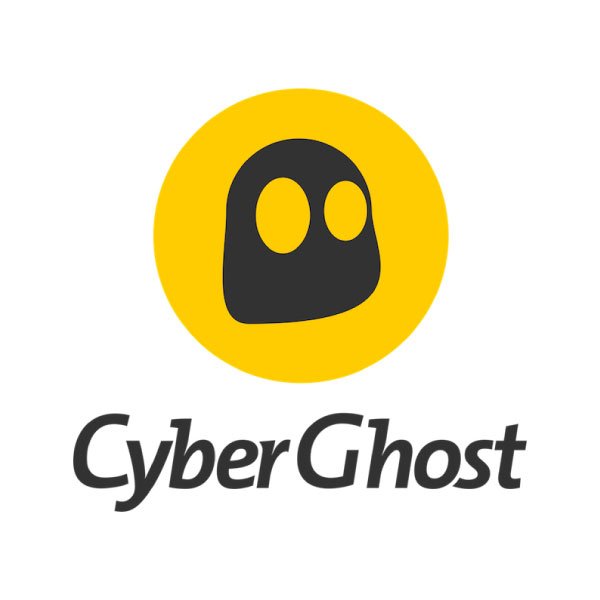 CyberGhost's VPN services are compatible with Mac and offer a generous 45-day money-back guarantee period in which users can test CyberGhost risk-free.

Key Features:

CyberGhost isn't just compatible with Mac but also works with Windows, Android, iOS, Linux and Routers.
The service offers 24/7 live customer support and access to an impressive over 6,500 servers worldwide. This VPN has received glowing reviews, including an "Excellent" 5 stars on Trustpilot.
NordVPN: The Desktop App
NordVPN offers an excellent app for Mac users to explore, with a 30-day money-back guarantee period available.

Key Features:

NordVPN offers a fantastic macOS app, which provides users with unlimited data, strong security settings and live chat customer support.
While NordVPN is not a free service, its 30-day risk-free period does give users the chance to explore what's on offer before committing to a longer-term plan.
hide.me
hide.me offers a fully free service for Mac users, with no registration or sign-up required, thereby reducing the risk of user information ending up in the wrong place.

Key Features:

While hide.me offers an excellent free service, with data usage of 10GB per month and an ad-free, user-friendly experience, as is the case with many free VPNs, this service is significantly limited when compared to its paid-for service. For example, paying customers are able to access over 75 server locations worldwide, whereas the free service only allows access to 5.
ProtonVPN
ProtonVPN is another brilliant VPN provider offering a totally free plan. ProtonVPN is compatible not only with Mac but also with Windows, iOS, Android and more.

Key Features:

ProtonVPN has a generous offering with its free service, with no ads, no logs, and no speed or data limits.
However, those opting for ProtonVPN's free service should also be aware of the limitations that come with this service – only being able to connect to one device and only connecting to servers in Holland, the US and Japan as stated above.
However, these limitations aren't a bother for everyone, making this free service an excellent choice for many wanting a simple offering of privacy and greater accessibility while online.
What VPN Services Are Completely Free?

Both ProtonVPN and hide.me offer superb services that are completely free. However, it's important to note that such free services may not meet all of your VPN requirements.
Many free services, including hide.me and ProtonVPN, do come with limitations, and it's important to check these limitations don't prevent the service from meeting your requirements.
For those who are unsure whether or not they want to commit to a paid service, risk-free money-back guarantee periods offered by the likes of NordVPN and CyberGhost may be worth looking at. If you're not 100% satisfied with the services these providers offer, you can cancel within a certain period (30 days for NordVPN, 45 for CyberGhost) instead of having to go along with a longer-term plan you're not fully happy with. This can certainly help take the stress out of choosing the right VPN for you!
How Can Mac Users Encrypt Traffic for Free?

Mac users can encrypt their traffic for free by using a free VPN service. VPNs are essentially digital networks which help users to keep their privacy protected. They do this by hiding their data in an encrypted tunnel that is impossible to make sense of without a password or key.
Those wanting to encrypt their traffic for free can explore our list above of TechRound's best free VPN services available for Mac.
Are Free VPNs Safe?

There are safe free VPNs out there, however, it's important to be vigilant when looking for the best free service for you.
There are lots of scams and fakes out there, so be thorough when exploring each free VPN option. Make sure that you understand exactly how service providers will operate, and therefore which ones will help to keep your private information properly protected.
Check out our VPNs page to learn further about these services, including how to find the best VPN for you and more.