Are you looking for VPNs for Android devices? Then you've come to the right place! We have put together a list of the best VPNs for Android (free and paid) as well as how to use VPNs for Android devices.

| Name | Price | Offer | Claim Deal |
| --- | --- | --- | --- |
| Nord | £2.69 per month | 30-day money back guarantee | Claim Now >> |
| Private Internet Access | £2.19 per month | 30-day money-back guarantee | Claim Now >> |
| IPVanish | £5.17 per month | 30-day money back guarantee | Claim Now >> |
| Express VPN | £6.85 per month | 30-day money back guarantee | Claim Now >> |
| Windscribe | £3.25 per month | Unlimited data | Claim Now >> |
| CyberGhost | £1.99 per month | 45-day money back guarantee | Claim Now >> |
The best VPNs for Android we've selected in this guide have all been tried and tested, so you can rest assured the product we are recommending is reliable to use.
Why choose a VPN for Android?

Many users decide to get a VPN server for their Android devices as it helps them to access otherwise blocked content from streaming services.
The majority of streaming sites, such as Netflix, Hulu, and Amazon Prime all have their content geo-locked. That means that despite their huge international catalogue of TV shows and movies on their platforms, you will have limited access to them depending on the country you are in.
A VPN helps to unlock geographically locked content. Through your Android phone, you can mask your IP address and hide your online activities. Whilst this may all sound too good to be true, rest assured, it is not illegal to use a VPN.
It is also generally recommended to connect Android devices to a VPN server whenever you are using public Wi-Fi. This is because the encryption software on VPNs prevents hackers from trying to spy on your online activity and potentially steal your details.
How to Choose a VPN for Android

When choosing a VPN for Android use, one of the most obvious things should be choosing a VPN that is compatible with Android use. The most user-friendly, for this reason, tend to be dedicated Android apps.
However, a VPN that is appropriate for cross-device ensures that you can use it across your Android and your other devices. As always with VPNs, the top priority is security. Thus, those with the most secure privacy and protection policies are usually the best options.
Best VPNs for Android

Many VPNs for Android are limited when it comes to servers available or simply do not end up being reliable, but this is not the case with the VPNs in the guide below. Extensively tested, these are the best VPNs for Android that we recommend.
NordVPN
CyberGhost
IPVanish
ExpressVPN
Windscribe
NordVPN
Easy to install through designated Android app
Great speeds for streaming
Excellent budget option
Strong security features
Purpose specific services available (P2P, streaming, torrenting)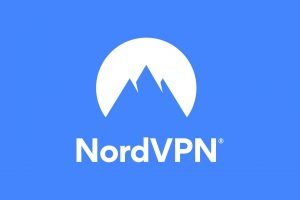 NordVPN allows you to take control, as you have the choice of simply clicking a pin on the world map or choosing from a list of servers to connect.
Installation is also made easy thanks to the designated app, and users can gain access to live chat support if they need it.
OpenVPN is also available over both UDP and TCP, with P2P traffic also allowed through their VPN app.
This VPN for Android is a budget-friendly option, but that doesn't mean it compromises the security features it offers to users. It has DNS leak protection and 256-bit encryption. So, you can rest assured your details are kept nice and secure.
CyberGhost
Free VPN app
The free tier provides 10GB of data monthly
Suitable for torrenting
Works in China
Strong security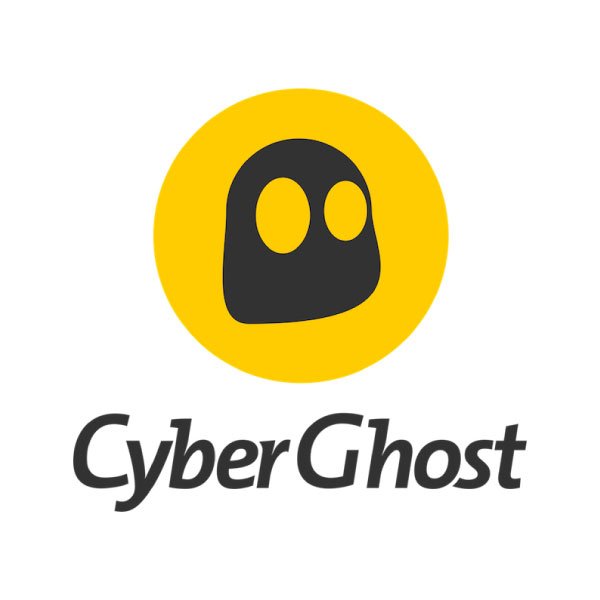 CyberGhost has a free VPN option, with this free tier giving users up to 10GB of data per month. This is considerably more than any other free Android VPN app (that actually works) and the only sign-up requirement is to provide an email address.
The VPN also works in China, and you can connect as many devices as you wish on one account. However, it is worth keeping in mind the 10 GB cap will dwindle quickly if you link many devices at the same time on one free tier account.
The VPN app is also compatible with Windows, iOS, and MacOS.
IPVanish
Strong security settings
OpenVPN supported (both TCP and UDP)
Excellent streaming speeds
Can connect up to 10 devices at once
Reliable VPN connection
IPVanish offers fast speeds, meaning you can easily stream your favourite shows from your phone whenever you want, wherever you are.
With this VPN, there is the availability of OpenVPN TCP and UDP connections. Users also have a 'Scramble' feature which means you can easily bypass network traffic sensors and avoid detection.
IPVanish also has excellent security settings, thanks to its DNS leak protection and 256-bit encryption that is offered to users too.
ExpressVPN
More than 3,000 servers in over 90 countries
Can easily unblock content from Netflix, Hulu, BBC iPlayer and Amazon Prime
Great security features
Support for OpenVPN protocol
24-hour live-chat customer support is available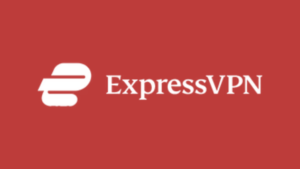 ExpressVPN is widely considered to be an excellent all-rounder in the world of VPNs and a highly recommended VPN for Android. There is a dedicated app specifically for Android users which means that set-up is simple.
The VPN app also allows customers to use torrenting if they wish. ExpressVPN is also considered to be extremely reliable when it comes to its ability to unblock geo-locked content from all the main streaming platforms.
ExpressVPN also keeps minimal metadata logs and includes 256-bit encryption, meaning you can rest assured your details are kept safe.
Windscribe
Free, reliable Android app
10GB monthly data limit for the free tier
Good streaming speeds
Excellent privacy features
Works in China
If you would like a free VPN for Android, then consider Windscribe. This free Android VPN is highly reliable and provides a higher free data limit than most other unpaid VPN options available. All you need to sign up for the Windscribe free tier is an email address.
The free VPN for Android phones is good for torrenting, can unblock geo-locked content on sites such as Netflix and even works in China.
Whilst a free option, it still has good security features for VPN users meaning their security is not compromised.
You can download the Android app, and connect as many devices as you would like under the same account at the same time. It also has apps available for iOS, MacOS, and Windows users.
See More
Are free VPNs for Android good?

Some like Windscribe are great, but most are not. Many free VPN apps for Android tend to perform poorly. There are usually very limited data caps, restricted bandwidth options and a small selection of servers to choose from.
With certain free VPNs, you will need to wait in an online queue before being able to even connect in the first place.
Last but not least, security features with free VPNs are often weak. Encryption standards can at times be non-existent, making Android phones susceptible to attacks.
How to install a VPN on Android

As manually configuring VPNs on Android phones is considered tricky, we would suggest subscribing to a provider that has a dedicated VPN app for Android.
This makes it easier for you as all you will need to do is install the VPN app, log in, pick a server and then start streaming the service you want. Otherwise, you will need to input server domains and pre-shared keys, which can become complicated and time-consuming.