Kodi is the media player of choice for millions around the world, helping users to access a variety of different streaming add-ons, easily and free of charge.
While Kodi is an excellent service in itself, many users choose to enhance their experience of the software with a VPN.
VPNs can offer a host of different benefits to Kodi users, from greater access to geo-restricted add-ons to helping users protect their online identity.
Here, we explore exactly how VPNs can enhance user's experience of Kodi, as well as answering some frequently asked questions around both finding and using VPNs for Kodi best suited to you.
VPN for Kodi: What Does it Do?
While Kodi offers some excellent benefits, as is the case with any streaming platform, geo-restrictions can affect its services.
For those wanting to access all Kodi add-ons, a top-quality VPN may be just what you need, helping you to bypass geoblocking, and experience the whole range of what Kodi has to offer. Using a VPN for Kodi not only helps users to access more add-ons, but can also offer a whole host of other benefits.
On top of getting round geo-restrictions, using a VPN for Kodi can help to keep user identity protected. It can also help to increase your streaming speed by stopping DDoS attacks and bandwidth throttling.
How to Encrypt All Kodi Traffic
By using a VPN for Kodi, users can encrypt their traffic. In doing this, users help to make their traffic anonymous, preventing advertisers and hackers from monitoring user activity when online.
Of course, not all VPNs are created the same, meaning the levels of services, including the security and privacy offered, can differ.
That's why when choosing a VPN, it's important to find out as much as you can about how the VPN provider handles your information, the amount they collect, and what they do with it. Opting for providers who only collect the minimum amount of user information required can help to enhance your privacy and security while using the service.
Why Should I Use a VPN for Kodi?
Using a VPN for Kodi can offer up numerous different benefits, potentially broadening the add-ons you have access to throughout the service while also providing an enhanced level of privacy and security.
VPNs are fantastic to use, not only for Kodi but for online usage in general. However, with so many different services out there, it's hard to know which VPN service is right for you and your requirements.
For those struggling to find the best VPN service for Kodi fear not! Here, we've listed some of our top VPNs just for this, including their prices, key features and more.
VPNs to Stream Kodi Fast and Anonymously…
Below is our list of the top VPN services to use for Kodi, including their key features, pricing and more:
| VPN | Price | Offer | Claim Deal |
| --- | --- | --- | --- |
| CyberGhost | Plans start at £1.99/mo. | 45-day money-back guarantee. | Get Deal >> |
| Private Internet Access | Plans start at £2.19/mo. | 30-day money-back guarantee. | Get Deal >> |
| NordVPN | Plans start at £2.74/mo. | 30-day money-back guarantee. | Get Deal >> |
| ExpressVPN | Plans start at £4.91/mo. | 30-day money-back guarantee. | Get Deal >> |
| Surfshark | Plans start at £1.79/mo (coupon applied). | 30-day money-back guarantee. | |
CyberGhost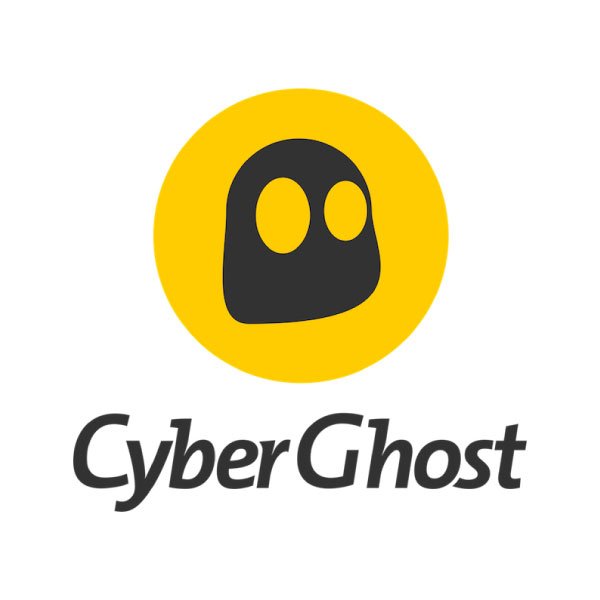 Strong security features.
Can bypass anti-VPN geo-blocking algorithms on Netflix and BBC iPlayer.
Can protect 7 devices (max) at once.
45-day money-back guarantee.
24/7 live customer support available.
CyberGhost works excellently with Kodi, servers able to be selected based off of the site users want to unblock as well as location. The provider holds more than 6,400 servers across the globe, and is available for Android, iOS, Windows and more.
NordVPN
Strong security settings.
Unblocks some of the main streaming services globally.
Can connect six devices (max) at the same time.
30-day money-back guarantee.
Customer support live chat available.
NordVPN is an excellent choice to consider using for Kodi, offering a Double VPN encryption, great customer support features, and access to over 5,400 servers across 59 countries.
This VPN service can also unblock foreign iPlayer, Amazon Prime and Netflix catalogues.
ExpressVPN
A range of superb security features.
Unblocks geo-content from Hulu, Netflix and more.
Can connect five devices (max) at the same time.
30-day money-back guarantee.
24-hour live customer support feature.
ExpressVPN is another fantastic VPN service to use for Kodi, considered a good all-rounder, with an extensive server network and super-fast download speeds.
The service also works with Amazon Prime Video, BBC iPlayer, Netflix and more, and holds over 3,000 servers across 94 countries.
Surfshark
Excellent security features.
Unblocks geo-restricted content from Hulu, BBC iPlayer, Netflix and more.
Can connect/support an unlimited number of devices.
30-day money-back guarantee.
24/7 access to customer success team.
Surfshark is known to be quite cheap considering how high-quality the service is, helping users get more for their money.
The provider is living proof that a great VPN service doesn't have to break the bank, with a network of 3,200 servers in 65 countries and available on a variety of different operating systems, including Mac, Windows, iOS, Android and more.
How do I Access All Kodi Add-Ons With a VPN?
VPNs can help Kodi users to access a greater variety of add-ons, helping to get around those that are geo-restricted.
Not all VPNs will be able to help users access all of the same add-ons. When looking for the best VPN service for you and your Kodi requirements, it's best to find out exactly what each service can offer, for what price, and to only consider those that best suit your wants and needs.
What Is the Best VPN for Kodi?
The best VPN for Kodi depends on the user. Want to stream privately with no buffering? Want an enhanced level of anonymity? Or access a broad range of streaming add-ons? VPN providers can range in their offerings, some prioritising certain features over others.
Above, we've listed our best VPN services to use with Kodi, exploring their key features and pricings. If you still haven't found what you're looking for, why not visit out VPNs page to explore more providers and explore these services further.