Account-Based Analytics software can be an incredibly useful tool to help businesses grow, enabling teams to analyse the success of their account-based marketing (ABM). But with so many different service providers out there, which Account-Based Analytics software is best for you and your business?
Here, TechRound takes a look at some of the best Account-Based Analytics software for 2021…
TechRound's Best Account-Based Analytics Software for 2021:
TechRound has reviewed the best Account-Based Analytics Software to make companies more efficient and streamline the processes behind contracts. Explore our list below:
1: HubSpot Marketing Hub
2: 6sense
3: Demandbase ABM Platform
4: Marketo Engage
5: LeanData
1: HubSpot Marketing Hub
Price: Free.
With Marketing Hub, all your marketing tools and data are on one easy-to-use, powerful and effective platform. You'll save time and get all the context you need to provide a personalised experience that attracts and converts the right customers at any scale.
Marketers can keep data at the centre of everything they do because Marketing Hub is built as part of the HubSpot CRM platform. When using the full CRM platform, marketers can achieve unparalleled alignment with sales to prove ROI and validate investments.
Whether it's strategies, services, or software — HubSpot allows you to scale your company, not complexity.
2: 6sense
 Price: (contact 6sense for pricing information).
The 6sense Account Engagement Platform helps B2B organisations achieve predictable revenue growth by putting the power of AI, big data, and machine learning behind every member of the revenue team.
6sense uncovers anonymous buying behaviour, prioritises accounts for sales and marketing, and enables them to engage resistant buying teams with personalised, multi-channel, multi-touch campaigns. 6sense helps revenue teams know everything they need to know about their buyers so they can easily do anything needed to generate more opportunities, increase deal size, get into opportunities sooner, and compete stronger. 
3: Demandbase ABM Platform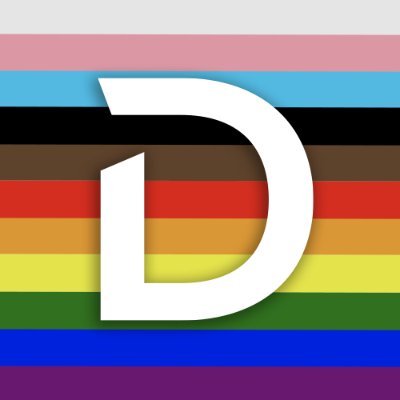 Price: (contact Demandbase for pricing information).
With Demandbase, you can have an Account-Based Marketing solution that connects everything that matters to win in today's changing B2B landscape.
Get the speed you need today plus the power and flexibility you'll want tomorrow. Demandbase provides the data you need for a comprehensive understanding of your accounts, the decisioning capabilities to know the right time to engage the right people with the right message, and the delivery mechanisms to take action across multiple channels.
It is the no-limits ABM solution that adapts to your needs, unifies your revenue teams, and connects to what matters.
4: Marketo Engage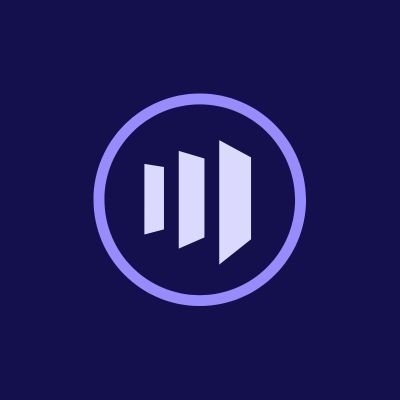 Price: (contact Marketo Engage for pricing information).
Marketo Engage helps marketing teams be the drivers of demand and growth in their companies by delivering exceptional experiences in concert with sales at every stage of the customer journey.
The challenge these teams face is that everyone today expects a personalised experience whenever they interact with a company – they don't have patience for generic marketing and the last thing they want is a cold call from sales. So to stay competitive, marketing teams are scrambling to understand customers better, so they can give them a better experience, because this is disrupting entire industries. And a big part of what's needed is figuring out how marketing and sales can do a better job together.
Marketo Engage is redefining a category of software called Marketing Automation by helping these companies bring together the customer data, content, automation and analytics needed for marketing and sales to coordinate engagement with customers that's personalised and measurable at every touchpoint – and do it with efficiency and scale.
5: LeanData
Price: (contact LeanData for pricing information).
LeanData is the leading provider of go-to-market operations solutions powering the modern revenue engine. Standing at the centre of Salesforce CRM, LeanData's family of solutions orchestrate and automate the go-to-market process enabling B2B companies to increase speed-to-revenue and improve the buyer experience.
With LeanData's Lead-to-Account Matching, Routing and Engagement solutions, sales reps only receive the leads, contacts, accounts, and opportunities they need to work on, so they can close more deals and drive more revenue, faster.
What is Account-Based Analytics Software?
Account-Based Analytics software provides account-based results metrics, such as percentage of target accounts reached, to help analyse the success of a user's account-based marketing (ABM) strategy.
Account-Based Analytics software is generally implemented together with other Account-Based Marketing (ABM) solutions, such as marketing account management software or marketing account intelligence software. Many Account-Based Analytics tools have some account-based content functionality.
In order to be included in the Account-Based Analytics category there are certain conditions that must be met, including the following:
Provide account-based results metrics, such as percentage of target accounts reached

Join with a sales database that can provide the data necessary for lead-to-account mapping
What Is Account-Based Marketing?
Account-Based Marketing (ABM) is a business marketing strategy that concentrates resources on a set of target accounts within a market. It uses personalised campaigns designed to engage each account, basing the marketing message on the specific attributes and needs of the account.
ABM also takes a more holistic view of marketing, beyond just lead generation. Marketing to existing customer accounts to encourage up-selling and cross-selling is one of the keys to getting the most value from your largest accounts.
Should I Use Account-Based Marketing?
ABM strategies can help grow a business because they allow marketing teams to use the most resources on prospects that have a high conversion probability. Account-Based Analytics tools enable marketing teams to analyse the success of their ABM strategy to ensure they are targeting the correct prospects.
They also use this software to inform future ABM strategies. Marketing teams use Account-Based Analytics software to measure the quality of leads generated from their ABM initiatives.
For companies that are trying to sell into large accounts with long sales cycles and large deal sizes, account based marketing offers many benefits over other marketing approaches. These include:
ABM software realigns marketing and sales departments away from general branding and lead generation strategies by identifying quality target accounts prior to implementing a tailored marketing strategy

ABM software offers tools to automate and reduce the lengthy process of identifying prospects and dedicating the right resources to nurture the most promising accounts

ABM software enables users to generate highly qualified leads, craft personalised buying journeys, increase customer lifetime value, and build further opportunity for in-pipeline accounts

ABM allows users to combine prospect data with real-time customer experience technologies to facilitate an account-based marketing strategy. This enables organisations to align marketing and sales teams toward the company's goals

ABM software can be used to acquire new accounts, nurture existing and promising accounts, and expand and grow enterprise accounts
Some ABM products can also integrate with third-party sales and marketing applications, such as marketing automation platforms and customer relationship management, or CRM software, to better target and prioritise communications with key accounts.
How Much Does Account-Based Analytics Software Cost? 
Account-Based Analytics software can cost anywhere between £50 a month for basic packages to £5000 a month for advanced packages. Account based marketing is an increasingly popular approach for B2B companies that target larger accounts.
It's common for software sellers and providers to not offer up pricing information upfront, those interested having to get in touch with the service provider to obtain details on current pricing.