What is Civil Engineering Design Software?
Civil Engineering Design Software enables users to create complex 3D designs of buildings and structures. Some include functionality for road and highway design, railway modelling, and mapping tools. This software helps in every stage of the design and construction process.
The software can assist engineers in determining cost, scheduling, and resourcing. although primarily intended for structural engineers, this software can be used by used by all engineers. Some software packages integrate with general-purpose CAD software.
In order to be included as a Civil Engineering Design Software, a product must:
Enable users to visualise their structures in 3D
Offer basic drawing tools such as lines, polygons, and circles
Provide users with the ability to modify 3D primitives
Compare Top 5 Civil Engineering Design Software:
TechRound has curated a list of the very best Civil Engineering Design Software on the market for your business in 2021.
1. Civil 3D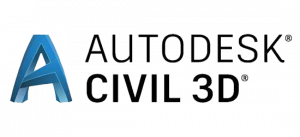 Autodesk Civil 3D software supports Building Information Modelling (BIM) workflows on civil infrastructure products. Starting at $275 per month, Civil 3D assists civil infrastructure professions in improving project delivery, reducing risk, errors, and omissions, and responding faster to project changes. Civil 3D offers a free trial and flexible subscription options.

2. MicroStation
MicroStation enables infrastructure professionals to collaborate on and deliver a wide range of projects. Starting at $2,410, you can create comprehensive and multi-discipline BIM models and documentation, amongst other things. MicroStation gives each member of your team the exact right application for the work they need to do.
3. GeoHECRAS
The river modelling software GeoHECRAS provides an easy-to-use platform to rapidly create models and 3D visualisations from a variety of data sources.
4. OpenFlows WaterCAD
OpenFlows WaterCAD is trusted by engineering and utilities firms around the world. The easy-to-use system helps you to successfully plan, design, and operate water distribution systems.
5. OpenRoads Designer
OpenRoads Designer blends traditional engineering workflows to enable the model-centric creation of all of your design deliverables. Starting at $580 per month, the software supports all aspects of detailed roadway design.
Why Do I Need Civil Engineering Design Software?
The software provides a number of benefits to users. It helps to standardise the industry and keep everyone working on a project on the same page. As well as this, the software offers the ability to make calculations exact and fast – imperative for civil engineering.
How Much Does Civil Engineering Design Software Cost?
As with all types of software, prices can vary quite dramatically. For example, in our Top 5 list, prices range from $275 per month (Civil 3D) to $580 per month (OpenRoads Designer).
Can I Get a Free Trial of Civil Engineering Design Software?
Many software packages offer free trials to allow users to test the functionality of the product before committing to payment. From our Top 5, and example is Civil 3D offers both free trials and flexible subscription options.