What is Experience Management Software?
Experience management software consolidates feedback from a specific audience and enables businesses to deliver insights and secondary steps to close the loop. These solutions add functional features helping businesses to take informed action, based on survey and enterprise feedback management software.
These tools provide analytics dashboard software which can be viewed by stakeholders in various departments of an organisation. Employees can also be encouraged through gamification features or agent-based scoring metrics, leveraging insights provided through the platform.
It is possible to utilise these solutions for different use cases across businesses, such as B2B account experience, product experience, customer experience and market research. Whilst most platforms specialise in a singular use case, some products are aimed at multiple and allow businesses to specify audiences.
This software offers survey deployment and implementation features which are offered by survey products alongside analytics focused on business, offered by enterprise feedback management solutions. They provide extra features facilitating closed-loop actions not offered with survey and enterprise feedback management tools.
Experience management, enterprise feedback management and survey categories are mutually exclusive so that it is evident which features sets are provided by each individual software solution.
Top 5 Experience Management Softwares
The experts at TechRound have compiled the best experience management softwares below.
1. Birdeye
All-in-one experience marketing platform Birdeye is targeted at businesses in multiple locations and is currently utilised by over 60,000 businesses every day. This software enables businesses to be located online and elected through listings, referrals and reviews alongside being connected with customers across various channels.
This software also enables companies to deliver high quality customer experience through survey, ticketing and insight tools.
2. Qualtrics Customer Experience
Qualtrics aims to drive business impact and is used by successful brands to deliver excellent customer experiences. The platform uses feedback collection capabilities such as SMS, voice, app, web and social allowing businesses to receive feedback from all customers.
The platform also offers predictive insights and action planning tools helping businesses to optimise their flexibility and support offerings through experience data.
3. Stella Connect
Stella Connect connects customer feedback and coaching, allowing leaders to have insights into performance and help front-line teams to improve. The platform enables businesses to identify beneficial trends and highlight employees performing well, optimising the agent experience.
Agents can also access all customer feedback in real-time, coordinating feedback and QA in one one simple platform.
4. Reputation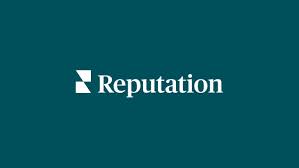 Reputation aims to alter how businesses optimise customer experiences through feedback. Data is transformed into useful insights helping companies to improve customer experiences, which they refer to as Reputation Experience Management.
5. GetFeedback
GetFeedback helps companies to collate and analyse customer feedback across various channels helping to optimise the customer experience. The software offers pre-built surveys and templates to increase response rates, streamlining feedback and workflows to distribute surveys automatically.
Do I Need Experience Management Software?
This software is useful for businesses keen to promote the customer experience in any industry. Customer service teams frequently use the software to survey customers allowing them to receive useful feedback in real-time.
Additionally, marketing and product development teams can use this software to receive reviews and review purchases made. Marketing teams can capture positive reviews from customers and use them to promote the brand, whilst product developers can use the software to make decisions surrounding product updates and development.
How Much Does it Cost?
Pricing is dependent on the software and features offered, which increases as more features are included, Qualtrics charges $1500 a year for the Research Core plan, but has other packages available with less features included where companies also have the option to pay monthly.
Are There Free Trials Available?
Availability of free trials is dependent on the company offering the software. Birdeye does not offer a free version of it's platform, however it does offer a free trial, allowing businesses to see how they can utilise the features before committing through payment.
It is important to note when free trials end in order to avoid paying any unnecessary charges.