As the nights get colder and the holidays get closer, many singles may find themselves wanting to cosy up to a partner – an in-app survey conducted by dating app Hily on 1000 users showing that 22% of singles feel pressure from their families to finding a partner, especially during the holidays, with 46% of respondents finding being single hard during the holiday season and 23% claiming they'd date someone during this time simply so that they weren't single.
But while people say they'd date someone simply to not be single during the holidays, whether this is actually practised is another thing entirely. Many refer to a dating increase during the holidays as "cuffing season", known for being driven by this desire not to be single during the holidays – but does this practise actually exist? And if so, can it foster a happily ever after?
We've reached out to industry experts in dating and relationships to find answers to these questions.
Our Industry Experts:
Sandra Myers – President of Select Date Society
Marisa T. Cohen – Hily's Relationship Researcher at Hily
Mandy Mee – Professional Matchmaker & Dating Coach at The MME Agency
Lee Wilson – Relationship Coach
Dr Laura Vowels – Researcher and Therapist at Blueheart
Elaine Parker – CEO of Safer Date

Sandra Myers, President of Select Date Society
"Cuffing season is a real thing. As the weather turns cooler and we spend more time indoors, we still crave connection. Our instincts tell us to find someone to connect to and cuddle up with! The pandemic has actually played out as a longer cuffing season for many singles. As we hunkered down at home, many singles found someone to be able to enjoy their time at home with a partner."
"Relationships that start during cuffing season have the same possibility as any other dating relationship and can certainly turn into a "happily ever after." The most important factor in whether or not your cuffing partner can turn into a long-term relationship is communication. Talk about your future plans, your ideal relationship, and how you see the world. In order to develop a deep connection, you need to be willing to take the conversation beyond the surface level small talk. If the attraction and connection stays after the initial hormones level off and as winter turns to spring, you may just have a keeper!"
Marisa T. Cohen, Hily's Relationship Researcher at Hily
"Cuffing is essentially when people attach to one another. Cuffing season is the period of time during the cold months (end of fall and throughout the winter) in which people are driven to be in a serious relationship. Basically, as the weather gets cold, people would rather spend their time indoors, and as such, the chance of meeting potential mates is greatly diminished. Finding a partner to spend time indoors, and in the warmth with, becomes increasingly important because this relationship helps the person get through the cold winter months."
"While academic studies in this area are lacking, there is certainly something to it. Testosterone peaks during October/November, which may lead to greater sexual activity. There may also be social pressure around the holidays (i.e., wanting to bring someone home to the family, or seeing so many couples depicted in the media)."
"Just because you get together during cuffing season doesn't mean the relationship is problematic or doomed. Getting together with your partner at this time may just be the beginning of a wonderful and satisfying long-term relationship (provided that's something you're looking for)."
"While the initial connection may be a result of getting together for cuffing season, this can definitely lead to long-term, lasting love. For example, as you spend the cold months together indoors, you also spend time getting to know one another on a deeper level. This can lead to increased intimacy (both emotional and physical) and allow you two to explore what a potential future may be together. Having that time to focus on one another, without outside distractions gives you that space to nurture the relationship."

Mandy Mee, Professional Matchmaker & Dating Coach at The MME Agency
"Cuffing Season is a period between Autumn and Spring where singletons decide to date exclusively or seek short term partnerships which usually last until summer."
"Dating someone exclusively means two people have made the decision to spend more time getting to know each other without the distraction of knowing other people in the process, it's not a committed relationship. Winter serves as a reminder of festivity, family, and relationships. Couples are more preoccupied with spending time with their loved ones than their single friends, so it's no wonder why single people feel lonelier during the cold season."
"Single people would prefer to cosy up with a familiar face to get some body heat and a hint of romance during this season than isolate themselves indoors with a blanket watching Love Hard on Netflix among other Christmas rom coms hence the term Cuffing Season."
"Some might think cuffing season comes with rules that exclude date nights and intimacy or that people don't bother investing in one another during this season because it may send the wrong signal which is usually far from the case. Investment in this context may be time and finances."
"People do invest in each other to make their cuffing experience worthwhile. You might want to go to Winter Wonderland but you know going alone will be a bore so you invite your date or "Cuff". You may want to play in the snow but need a partner to snow fight with so you invite your "Cuff"."
"You may be asked to bring a plus to a wedding or festive events organised by friends so to avoid looking like the only one without a partner among your peers, you invite your "Cuff"."
"There is a possibility of establishing a long term relationship with a "Cuff" after Cuffing Season is over, especially if you spend so much time together and have a connection. I mean you're human after all.  That's why it's necessary to set boundaries if you're not ready for a relationship. To ensure you don't send mixed signals during this season, avoid offering relationship benefits such as cooking meals, planning surprises or having discussions about the future together."
"If your initial intentions should change from wanting something temporary to a long term commitment, perhaps because you've caught feelings, discuss with your cuff so you both reevaluate your position. Assumptions will only lead you to a situationship and heartbreak. Also date mindfully and watch out for red flags during this season so you don't end up with someone like a Narcissist who would say and do anything to get what they want."
"A narcissist may lovebomb you into considering commitment just so they can gain your trust to penetrate through your boundaries and gain more from you than you bargained for because Cuffing Season is too short for them to achieve their goals. If you do catch on to their game, a narcissist would gaslight you to make you look like the problem."
"Studies show that cuffing season has been a thing for decades before the name itself was coined and highlighted in Urban Dictionary in 2010. Based on the fact that Office For National Statistics show a trend of babies born between 1994 – 2015 in England and Wales, peaked around the end of September, which technically means conception would've been around Christmas upto the new year, so people do tend to get into partnerships more during the cold season. If you seek a Cuff to keep you warm during Cuffing Season,  be sure to practice safe sex."
Lee Wilson, Relationship Coach
"There seems to be something to the theory of Cuffing Season. One of the reasons people tend to jump into relationships between October and February is simply to have someone for the Holidays of the western world so that they won't be lonely and so that, in some cases, they can take someone home to their family."
"In North America, we also spend a lot more time in our homes or indoors and that is when company, or its absence, can be most obvious and impactful. A warm cup of hot chocolate, a Christmas tree or Hanukkah Menorah, and a Hallmark movie tend to become far more meaningful while cuddling with someone than to simply stare at in our lonesome silence."
"What's more, a meaningful kiss to start the New Year continues to be a tradition that holds magic and joy and having someone lined up for that moment is something that many people refuse to leave to chance. I tend to think of Cuffing Season existing more for those reasons than other ideas that I have heard proposed such as a primitive hibernating instinct blooming during the winter."
Dr Laura Vowels, Researcher and Therapist at Blueheart
"Yes, cuffing season really exists. It's common for singles to want to settle down as we head into the colder months of winter, and this is mainly due to two recurring factors that resurface towards the end of every year."
"Firstly, as the days get shorter and colder, we begin to find ourselves with less time to socialise with others outside of office hours, which can leave single people feeling as though their dating life has taken a hit. Coupled with spending more time inside the warm confines of our homes as temperatures begin to drop, feelings of loneliness and isolation can develop for those that don't have an accessible or established relationship within their own home, for example, people who might live in shared accommodation."
"Secondly, in preparation for Christmas, many social media outlets and commercial industries begin to intensify advertisements of familial and romantic ideals, in order to boost seasonal sales. Notions that love and family are the true meaning of Christmas can become internalised within consumers and make them feel pressured to create and celebrate romantic relationships of their own."
"However, whilst it can be great to spend these long winter nights with a special someone, it's best not to jump into anything too soon just for the sake of the fast-approaching festive season. Finding a significant other to avoid your own feelings of loneliness can cause subtle cracks within your new relationship that will ultimately reveal themselves later down the line, such as an overdependence on your partner, or incompatible expectations about the future."
"Therefore, it's important not to fall victim to cuffing season and to prioritise what's best for you and your wellbeing. In some instances, it can be healthier to surround yourself with your friends and family this year, rather than focusing on your dating life; don't underestimate the importance of platonic love!"

Elaine Parker, CEO of Safer Date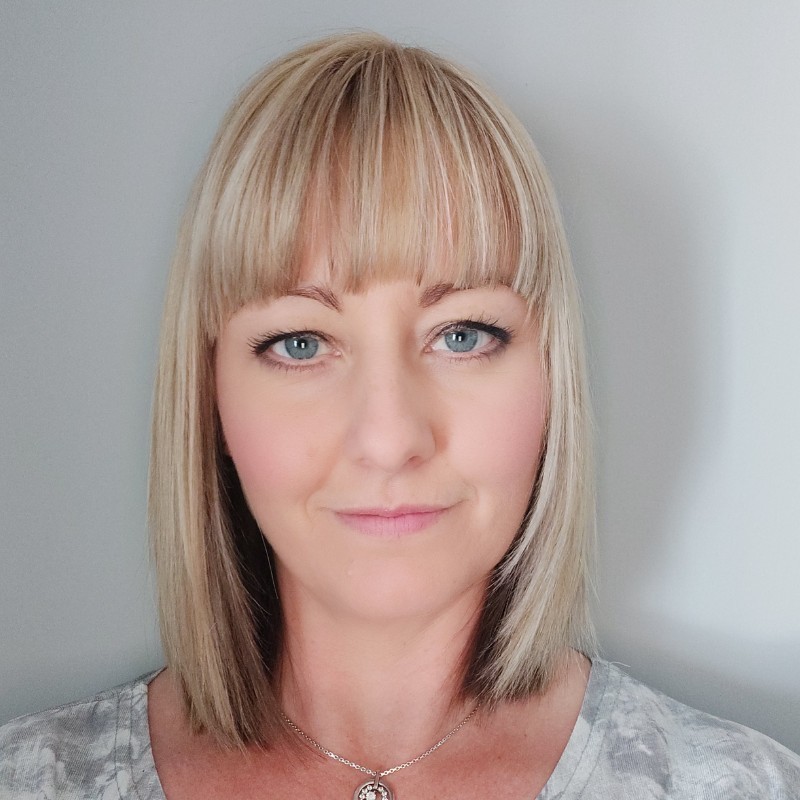 "Experts believe that Cuffing Season exists because the colder, darker months of the year make single people feel a lot more isolated. They are therefore more likely to look for a partner to spend those lonely nights with."
"People also generally prefer to be in a relationship over the festive period too. It can be a very lonely time for singletons and social media tends to be filled with couples doing fun activities which can really accentuate the problem for them."
"Cuffing Season is likely to be bigger than ever this year following the lockdown, and this is definitely backed up by the surge in online dating."
How Can You Survive Cuffing Season?
"If you are single and you're fed up with spending the cold, dark nights alone, you should give online dating a try. Even chatting online can help to alleviate the loneliness, and as others will be feeling the same way as you are, you never know, you might just find 'the one.'"
"Do make sure that you do your research first though – it's really important that you choose the right online dating platform for what you're looking for. Some dating apps are designed for random hook ups, and most have absolutely no safety measures in place, meaning that they are full of fake profiles, catfish and criminals."
Try the Safest Dating App in the World
"If safety is important to you, and if you would rather be sure that you are talking to a real person who has been fully identified and vetted, give Safer Date a try."
"Safer Date is the first and only dating site that requires ID checks for every sign-up, ensuring there is no anonymity or fake profiles. The application is also the only dating site that carries out thorough global criminal background checks, insolvency checks, and addicts register checks on every member, regardless of gender. The site prioritises user protection, making it the safest online dating platform in the world."