There are countless options with regards to sending money to Turkey from the UK, all safe, fast and cost-effective thanks to modern technology.
How To Send Money to Turkey from the UK
There is an estimated 500,000 people of Turkish origin and descent living in the UK. Further, there are around 34,000 British citizens living in Turkey. As such, it comes as no surprise that these is great demand for the transfer of funds between the two, with reasons ranging widely from payment to friends or family members, to paying overseas remote workers.
| Provider | Transfer Amount | Fee | Speed | Visit Site |
| --- | --- | --- | --- | --- |
| | £100 | £1.50 | 1-4 Business Days | Get a Quote >> |
| | £100 | £2.35 | Instantly - One Day | Get a Quote >> |
| | £100 | £0 | Same day | Get a Quote >> |
Methods to Send Money to Turkey from the UK
Sending Money to Turkey via Online Money Transfer
There are several online services available for transferring funds to Turkey. These services tend to offer the best exchange rates. Services such as WorldRemit and Azimo are widely recognised by comparison sites for their low transfer fees and the best exchange rate between the British Pound and the Turkish Lira.
Sending Money to Turkey via PayPal
PayPal payments to Turkey are supported by Xoom. Xoom is enabled through PayPal to allow for instant transfer of funds. However, this is not necessarily the most cost-effective option as Xoom does make a profit from the conversion. As such, this means that it is not the best exchange rate available. Xoom additionally charges an additional transaction fee.
Sending Money to Turkey via Bank Transfer
Sending money to Turkey directly from a UK bank account is never typically the best option. Not only do the bank's exchange rates tend to be worse, but they also charge some of the highest transaction fees. It is best to avoid direct bank transfers through your bank.
See More
Sending Money to Turkey via Western Union
Western Union is one of the most widely-used and reputable methods for international transfers. Western Union offers threes option; sending money online, via mobile payment or in person. The recipient in Turkey can, in turn, receive the money directly into their bank account or can collect the cash at one of 10,400 agent locations. However, when collecting the money, the recipient will must complete a short registration which involves sharing the details of the transfer, their address through presenting a form of ID and sharing the unique Money Transfer Control Number (MTCN) of the transaction.
Can I Send Money to Turkey via Cryptocurrency?
Cryptocurrency is technically legal in Turkey although it is strongly advised against with regards to security for the purpose of transferring funds.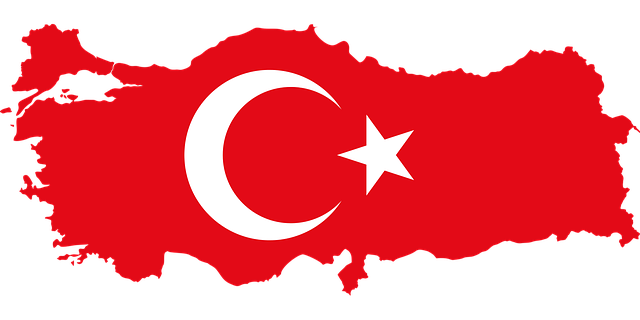 Send your first transaction to Turkey for zero cost with services like Azimo
Can You Send Money to Turkey For Free?
Money transfer services are nearly always subject to some form of transaction fee or conversion rate. However, many fees are extremely low. Services such as Azimo and Remitly do offer zero-fee transaction for first time users.
How Long Does It Take to Send Money to Turkey?
With so many online services available, it has never been faster to send money from the UK to Turkey. Azimo, TransferWise, World remit and Remitly all offer same-day transactions. Bank transfers are always the slowest option at around 2 business days.
What Do You Need to Send Money to Turkey?
For any online payments, you will need all relevant login details, as well as a viable form of payment. Bank transfers typically require a form of photo ID as well as a valid payment method (debit or credit card).
Is it Safe to Send Money to Turkey from the UK?
You must always approve the transfer of fund with caution. With regards to transferring overseas to Turkey, one should look out for FCA approval which ensures that the accounts are safeguarded. Any legitimate company should have their FCA details readily available on their website or be able to provide them upon request. Never provide any confidential information such as passwords, especially in phone and email correspondence.