We've collected industry expert predictions for the future of Tech for Good in 2022.
The continued impact of COVID-19 prompted massive changes for all aspects of life, including the Tech for Good sector. Which changes will continue into 2022?
Here, we explore predictions from experts in the industry including Simon Kvist Gaulshøj, CEO at Adnami; Andy Wilkins, Co-Founder & CEO of Futr; and Professor Sue Black OBE, Tech Evangelist at Durham University, Founder of BCSWomen & Host of '100 Moments that Rocked Computer Science' Podcast.
We asked a panel of industry experts for their predictions about the future of Tech for Good in 2022:
Our Panel of Experts
Matt Crate, Founder & CEO of Toucan
Tom Cuthell, Senior Director of London Tech Week
Tris Dyson, Founder & Managing Director at Nesta Challenges
Claudiu Minea, Co-Founder & CEO of SeedOn
Mike Follett, Managing Director at Lumen Research
Janicke Eckbo, CMO at Cavai
Simon Kvist Gaulshøj, CEO at Adnami
Justin Bingham, CTO at Janeiro Digital
Andy Wilkins, Co-Founder & CEO of Futr
Professor Sue Black OBE, Tech Evangelist at Durham University, Founder of BCSWomen & Host of '100 Moments that Rocked Computer Science' Podcast
Grace Francis, Chief Experience Officer at Karmarama
Matt Margetson, Founder & Innovation Director at Smyle
Aaron Hutchinson, Managing Director at Across the Pond
Duncan Stevens, CEO at Gretel
Ion Fratiloiu, Head of Commercial at Yobota


Matt Crate, Founder & CEO of Toucan
"With climate change becoming an ever-pressing issue, we'll see the rise of startups looking to help climate-conscious consumers. From this, there'll be the emergence of key players that'll become synonymous in helping consumers reduce and offset their carbon footprint. Companies across the world have already started their drive to reduce their carbon emissions, with many committing to net-zero targets. More companies will emphasise their green credentials, a move that'll also be reflected in business-to-business strategies. We've already seen a move towards greener challenger banks such as Novus. These will gather more momentum as consumers want the same banking technology but integrated with ethical considerations."
"91% of charities in the UK have been adversely affected financially by the ongoing COVID-19 pandemic and it is imperative that they re-build to continue supporting those most in need. 2022 will be the year of the great charity recovery, with the emergence of capitalised third parties entering the market offering innovative solutions to help revive the third sector. Innovations such as the Toucan app offer a fintech solution to help the tech savvy generation to donate to the causes they care most about and bridge the digital gap between donor and charities."
Tom Cuthell, Senior Director of London Tech Week
"When making technology decisions, purpose matters. Tech for good is a continuing trend into 2022 where the demand for businesses to act sustainably will only continue to grow. Organisations in this space are establishing a clear identity and showing extreme growth. The outcomes of tech for good are impacting the environment, communities, health and education alongside more. The tech for social good movement will continue to grow in strength in 2022, however, there are challenges, too. Diversity, equity and inclusion must be improved to ensure all genders, ethnicities and range of digital abilities are included in the movement; without this the potential growth of tech for good organisations is limited."
"From technology to tackle climate change to digitalising health and wellbeing systems, London tech Week will showcase some of the most innovative approaches to tech for good. We bring together innovators, trailblazers and thought leaders who aim to deliver a positive impact on the world around us, showcasing the power of technology for good. London Tech Week will focus on delivering a range of thought-provoking sessions on sustainability, health tech, diversity and inclusion, all touching on how technology can be used to effect deliberate, positive social benefit."
Tris Dyson, Founder & Managing Director at Nesta Challenges
"The medical advances during the pandemic have demonstrated that targeting innovation and tech to solve urgent social problems can be transformative and achieve results quickly. If the WHO is right, and 2022 will finally see the end of the pandemic, I think we will see two forces colliding – a public demand for rapid solutions to wider social problems and a buoyant tech sector – particularly small tech companies and start-ups – proving their worth over the last two years in solving such problems."
"I would expect to see the recent advances in rapid diagnostic testing being targeted at a wider variety of diseases, including drug-resistant bacterial infections. I think we will start to see an increasing focus on the role of technology in other parts of the health sector – particularly advances that support people living with dementia to live more independently for longer, and non-pharmaceutical interventions to support people living with chronic pain."
"Beyond health, the socio-economic impacts of the pandemic will be felt strongly this year, and the drive to Net Zero will accelerate changes across huge aspects of day-to-day life. I think this will lead to a greater focus by government innovation funders on how they deliver social good."
"I believe that they increasingly recognise that start-ups have been frozen out of government R&D funding in the past. I predict we will see them using more diverse funding mechanisms, like challenge prizes, that level the playing field for innovative and nimble small technology businesses who are often better placed to deliver the tech solutions to social problems we face than large and well-known incumbents."


Claudiu Minea, Co-Founder & CEO of SeedOn
"In 2022 I see technology doing better for mankind than ever before. These five industries will be changed thanks to technology.  The first is 'Energy', Cooling is underrated as a significant contributor to global warming. It's a cycle of supply and demand that pushes the limits of electrical grids capacity to power cooling systems (AC, Freezer, etc.). That accounts for up to 40 percent of the total peak demand, according to a study conducted by the World Energy Agency (EIA). Since the earth is only getting warmer, the need for cooling will only grow. This is where technology will come in handy and deliver solutions to manage cooling while also maintaining a green outlook, like thermal energy storage solutions."
"Second, 'HealthTech' will be further developed and help medical professionals better understand the reasoning behind some patients behaviour.  A significant challenge for medical personnel is understanding the underlying behaviour regarding healthcare plans. This has become especially prevalent during the pandemic when vaccine hesitancy has risen. Behavioural science stands behind the ''why' members make certain health decisions. This is where technology that helps healthcare organisations to create, manage, and measure personalised health comes in handy."
"To people in Crypto, it's no news that the industry is full of philanthropy. Crypto investors were rated the most charitable investors in 2021. It is off to a flying start of changing the financial system and flexing its economic muscles for good. And companies doing good are tapping crypto enthusiasts as a reliable source for philanthropy."
"Also, sustainability will benefit from technology this year, probably more than ever before. While Greta is pushing our politicians to take charge of the climate crisis, as individuals must as ourselves, how much can we help stop global warming? And the answer is that anyone can become more committed to making more conscious decisions."
"Telehealth is leaping forward to become the new normal, and this trend is only accelerating. Many of the technologies that were in their infancy at the beginning of the pandemic are closing in on being market-ready, a boon for the entire healthcare system. Companies that are developing technology for personalised recommendations and treatments will provide optimal health outcomes for patients."
Mike Follett, Managing Director at Lumen Research
"Too much ad clutter means that consumers can't see the wood for the trees and, all too often, just end up ignoring all ads. This is bad for consumers, bad for advertisers, and, ironically enough, bad for the trees, too."
"Just think of all that wasted electricity spent delivering trillions of ads that never get looked at, or just get in the way. If advertisers want to make a small but positive step to reduce their carbon footprints, they would do well to use attention data to target their advertising towards low clutter, high attention sites, with better results for the consumer experience, brand sales and energy consumption. Perhaps in 2022, we'll be moving from an 'economy of attention' to an 'ecology of attention'?"
Janicke Eckbo, CMO at Cavai
"Not so much a prediction as a fervent hope, but 2022 absolutely needs to be the year advertising gets its house in order on sustainability. That means properly understanding its contribution to the climate crisis, in detail, and taking the necessary steps to mitigate that. There is a tendency for greenwashing – talking a good game while doing very little that actually makes a difference."
"We have the capacity to pin down the damaging aspects of what we do in terms of energy consumption – the amount of data we use, how often and how far we send it and via how many different connections – and ruthlessly streamline those processes. Sustainability should be a default, not a pricing or commercial opportunity, because if it's treated as a commercial opportunity we are just repeating the mistake that created this mess – trying to consume more than we need, purely for the sake of commerce."


Simon Kvist Gaulshøj, CEO at Adnami
"Today, the internet as a whole emits about as much CO2 as the aviation industry. This is mostly driven by hardware production and the energy used to power our devices, but the mere trafficking of content across the internet is also a contributor to C02 emissions. Hence, I believe the choices we make about infrastructure and technology in the media and ad industry will be influenced by what measures those vendors are taking to remain sustainable."
"Let's focus on how advertisers can achieve their goals through greener advertising, reducing the CO2 footprint and taking responsibility for our industry – one which has been too wasteful, and relied on poor metrics, for too long."
Justin Bingham, CTO at Janeiro Digital
"The public sector is increasing adoption of cloud and digital transformation. Open Source Software enables governments to collaborate using interoperable 'modules' of government stacks that may be updated by a variety of innovators. For a public-sector organisation, using open-standard open-source software in this way allows data to be transferred smoothly which makes data more usable and saves time and resources. Users can work freely on open source software and analyse source codes especially for big names like Mozilla Firefox, Apache HTTP web server, Cloudera, Docker, Google, and GitHub."
"Our XFORM Health platform is the connective tissue that brings together the existing centralised world that our current health IT systems operate under. Janeiro Digital has deployed XFORM and Solid (an open source protocol) within the NHS. These technologies provide a decentralised approach to recording and sharing data by integrating with existing ecosystems to finally give both clinicians and patients a unified record that will enable ultimate patient-centred care. As a consequence, it is transforming healthcare data ecosystems by providing a secure, accessible and future-proof approach that connects patients and healthcare providers like the NHS. Critically, this data protection model meets both UK government and NHS guidelines, whilst also complying with GDPR, and can therefore be deployed to any individual nationwide or even globally. The first pilot of its kind is operational at Greater Manchester NHS Trust (GMNHST)."
"XFORM is sector agnostic and with that comes huge potential for integration of a new, safer, more secure and ethical approach to data sharing across every industry."
Andy Wilkins, Co-Founder & CEO of Futr
"Tech for good is probably the most important trend in development as we enter 2022. As we start to see the metaverse transcend into reality, we're at a pivotal point where technology can and should be used to better the world we live in."
"There are many ways to do this, but at the centre of all of them is offering bespoke experiences. These are the pinnacle of consumer experience, and are creeping over to public and B2B sectors, as well as traditional B2C organisations."
"Businesses can better subdivide their customers using artificial intelligence technology to provide a more personalised service, transforming the customer experience by making it easy to segment customers based on almost any metric, including customer lifetime value (CLV), and current behaviours through to channel preference. This means that each customer can experience a more personalised contact."
"Of course, this is an important step for consumer brands where it allows greater focus to be placed on more loyal customers or those with greater propensity to spend. But it's also vital for public sector organisations and charities, who will be better able to rapidly funnel and categorise inbound enquiries based on urgency or customer need. Technology can quite literally save lives in these situations, and this for me is the pinnacle of tech for good."


Professor Sue Black OBE, Tech Evangelist at Durham University, Founder of BCSWomen & Host of '100 Moments that Rocked Computer Science' Podcast
"We live in exciting times when it comes to tech for good. Over the 25 years I've been involved in this space, from setting up the UK's first online network for women in tech (BCSWomen), through to Durham's recent TechUPWomen programme that retrains women from underserved backgrounds into tech careers, I've wanted to see more initiatives targeting underserved groups and really making a difference."
"We're now starting to see a massive increase in support in this area – particularly since the incredible Black Lives Matter movement. We have incredible role models like Arlan Hamilton who set up Backstage Capital funding women and People of Colour and LGBT founders, not only in the tech for good space, but influencing all funders."
"I believe that in 2022 we'll see movement in this area continue to develop and spread."
"Due to COVID we've had many people and organisations realising the incredible benefits technology brings in terms of remote working, but also in terms of being able to collaborate with people across the world really quickly to solve big problems. So connection and collaboration with different people and groups have helped us achieve more and I see that continuing to impact through 2022 and beyond – enabling dramatic scaling up of local initiatives to have national and global impact."
"AI and big data continue to allow us to do things we previously dreamt of and I think in 2022 this will continue in many areas – some of the most exciting being around healthcare innovation, such as remote healthcare provision enabling people to understand, monitor and improve their own well-being."
"With a much better understanding of how technology is an enabler for social good, 2022 offers a chance for organisations to use technology to deliver impact at scale and change more lives."
Grace Francis, Chief Experience Officer at Karmarama
"We're going to see a lot of tech for good that returns autonomy to the individual in 2022. This is in response to the limitations of daily life under covid, as the direct and indirect impacts of the pandemic have finally turned from frustrations to innovations."
"A greater desire to own our health and wellbeing is increasingly being met through technology, with remote and at-home medical and genetic testing like Thriva and HealthPath, to the scaling of predictive biometric wearables like Oura and Motiv."
"While still the privilege of the rich, this lack of access or confidence in scaled healthcare providers indicate that in future years more of us will turn first to interpreting and owning our own data through technology. This doesn't mean the end of medical experts, but instead more informed conversations between patients and professionals. As the predictive abilities of biometric wearables increases, we'll naturally see many conditions being diagnosed, managed and treated earlier."
"Our definition of assistive tech will expand from enhancing the learning, working and daily lives of disabled people to championing equity in far broader life experiences. The World Health Organisation advocates sexual pleasure and health as a human right and smart sex toys, often called sex tools because of the essential role they play in intimacy, sexual pleasure and wellbeing for disabled people, are on the rise."
"The company Lora DiCarlo hired an ex-NASA engineer to focus on sex tools for disabled people that mimic human movement while companies like Lioness are working on AI-assisted apps provided with biofeedback to offer better results for individual needs of both disabled and able-bodied people. The market for these tools has always been present, but now the influx of founders, designers and innovators with lived-experience are finally able to produce products that embody the principles of tech for good."
Matt Margetson, Founder & Innovation Director at Smyle
"On the two year anniversary of Covid, it's evident that the population has developed an array of new skills in lockdown: communicating, shopping and participating in an ever more diverse array of digital experiences. That is countered by huge pent-up demand for meaningful face-to-face interaction. But the world is forever changed – and digital combined with physical experiences will live on."
"In the brand experience world, the pandemic has spurred the creation of fascinating new technologies and skillsets, not to mention trends driven by a growing global passion for social justice. It's now up to the industry to make sure these technologies are used for good."
"Sustainability will feature heavily. 65% of global respondents told surveyor Ipsos Mori 'that it is important that climate change is prioritised in the economic recovery after coronavirus'. As we look at the event and experience industry, we see small 'cluster' activations (connected through a digital layer) replacing big events – a more sustainable solution. The digital layer can be particularly interesting: immersive 3D (metaverse style) environments that bring people together in new ways."
"We are also seeing and developing sustainable innovations in our supply chain. One example is in sourcing sustainable materials, which can involve an array of manufacturing stages across multiple countries. Using blockchain technology creates a permanent record of every stage of production ensuring that we understand where the resources have come from and how sustainable the approach truly is."
"Another opportunity with tech for good in 2022 is around diversity, equity and inclusion. Events must deliver impact to diverse audiences from an array of backgrounds and provide equitable experiences for all participants. Technology can provide the tools to tailor content with customisation and individualisation, providing choice rather than being proscriptive. It can cater for individual learning styles, catering to auditory, visual and kinaesthetic learners. Technology is also helping reach audiences with disabilities with alternative ways to consume content. The goal is parity experiences for all participants."


Aaron Hutchinson, Managing Director at Across the Pond
"Tech for good this year needs to be a blanket movement. There are so many exciting things happening but they can be somewhat opaque. Technologies like AI and quantum computing are expanding but public knowledge and understanding of this work is not really growing at a similar rate."
"For tech to be good, it needs to help us all and for that to happen, for us to feel comfortable and empowered by technology, we need to know something about how it works. This doesn't mean a PhD in quantum physics, but there is a responsibility for brands and tech businesses to be more transparent and open about things like data, impact, privacy and ethical considerations."
"It might not feel like the easiest path to explain 'invisible' technologies but it's not impossible. At Across the Pond we have made videos explaining quantum computing with the voices of people who actually work in the field simply and clearly bringing the public along with them on this journey of development."
"When you know more about technology it is more exciting. When you can connect tech users and the general public with leaps and bounds of technological advances, you have the opportunity to have conversations that can help steer a product or service. It's easy to want to be a closed book and assume that people won't understand something that is complex, but I don't think this is entirely true. It does take work, but sharing knowledge is worthwhile."
"So while I always look forward to new and interesting technologies, I think that there's a way for all tech to be better, or even tech for good, when communication channels are open and tech business makes the effort to make the complex more human."
Duncan Stevens, CEO at Gretel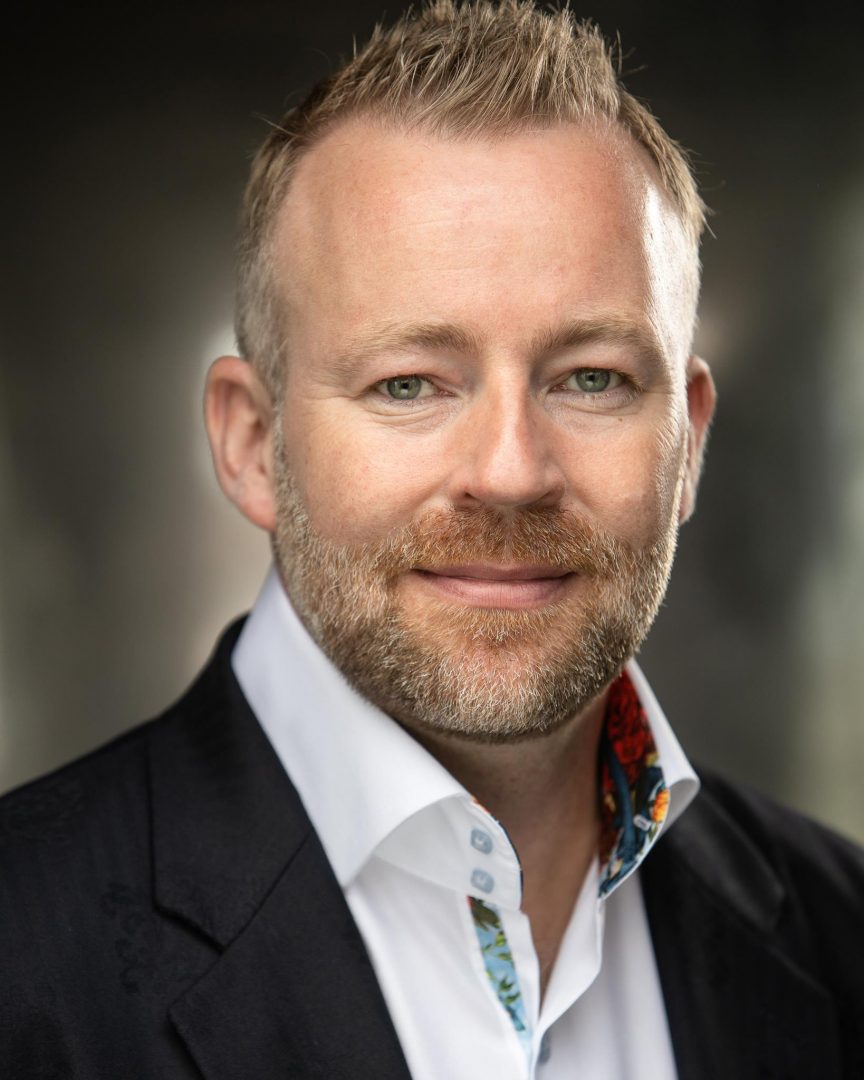 "This year we hope to see the financial services industry working collaboratively and using tech for good to deliver solutions to those who need it most and support vulnerable customers in particular."
"In the last 15 years, at least 40 financial services brands have disappeared from the high street as mergers and acquisitions in the sector have swallowed up and rebranded many firms. Financial institutions face a myriad of historical data problems as a result of this, as well as the many challenges they face due to legacy technology and fragmented data."
"In 2022 we need to increase customers' engagement with their bank and pension provider as well as any financial accounts that may have been forgotten about over the years. We estimate that 19.6 million people in the UK have become disconnected from financial services products and are sitting on dormant or unclaimed money with a collective value of over £50 billion."
"Last year the FCA firmly put vulnerable customers at the forefront of planning for financial companies. In the years ahead it will be crucial for financial institutions to use this lens of vulnerability to assess how they can support these customers. Financial inclusion also becomes a priority to ensure consumers don't lose track of their money again."
"For Gretel that means giving customers a single, centralised, place for them to seek out lost money. This would be the ultimate evolution for customer reconnection, rather than each firm individually providing this self-service functionality. It will empower customers to resolve multiple problems through a single channel, saving them time, inconvenience and stress – factors which often contribute to customers putting off the act of reconnecting."
"Traditional financial providers and fintechs working together will achieve the best outcomes for customers in 2022."
Ion Fratiloiu, Head of Commercial at Yobota
"Fintech will be championing the tech for good sector in 2022. The fruits of accelerating digitalisation within the banking sector have not always been distributed evenly among consumers, with unbanked, underbanked and financially vulnerable populations often being left behind. The data speaks for itself: 12.5 million adults across the UK have little to no confidence in their ability to manage money, despite the proliferation of novel fintech solutions in recent years that purport to help consumers do just that. Meanwhile, 1 million people do not have a bank account, and are therefore largely excluded from developments on the technology front."
"Increasing financial inclusion is paramount – those who lack the means of accessing the best banking solutions available to them are less able to improve their own financial wellbeing. Positively, the new generation of fintechs and the agile, customisable services and products being made possible by open banking and banking-as-a-service (BaaS) are helping to make financial inclusion a reality for everyone."
"In 2022, we will see even more banking and technology players uniting to lower costs, increase speed and accessibility, and create more tailored offerings that address the unique challenges experienced by different segments of society. We will see more alternatives to traditional lending options, and novel solutions for those who struggle to access credit due to standardised financial checks that fail to account for unconventional circumstances. More businesses will jump on open banking in the coming year as well, enabling customers to share their information more freely and benefit from more tailored tools and advice."
"At the same time, BaaS will allow businesses to deliver financial products to their customers, ensuring that people can access the products they need, when they need them. I look forward to seeing a future where customers enjoy better access to a greater range of versatile and fairly priced financial services, and I have no doubt that huge strides will be made to achieve this vision in the coming 12 months."