The global gaming market has been growing at a rapid pace, now hitting over an impressive £100 billion. This has been followed, as is to be expected, with a surge in gaming startups both within the UK and throughout the rest of the world, entrepreneurs all wanting to get a slice of this positively booming industry. But within this sea of exciting new potential, who is currently standing out? Who are the top 10 gaming startups in both the UK and the rest of the world?
Throughout this piece TechRound will be exploring the top 10 gaming startups to watch.
GameAnalytics (UK)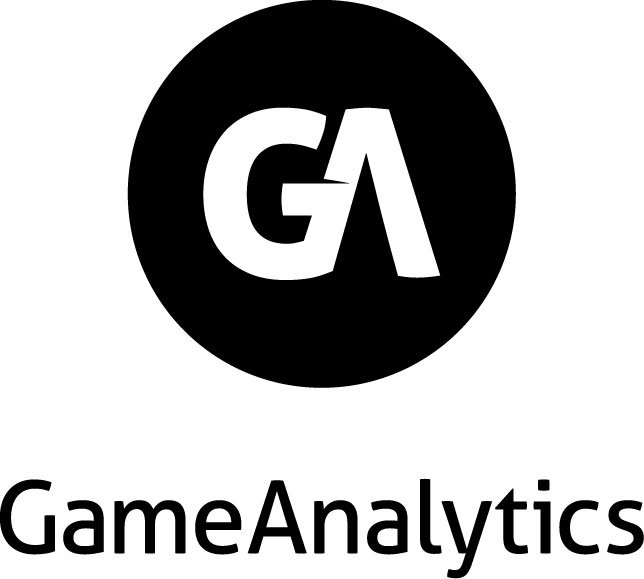 Founded by Morten Wulff in 2011, GameAnalytics is a free online service which enables game developers to analyse their games and make further, monetising improvements. It allows developers to both collect and analyse data from players of the game all in one clearly-displayed and easy to use platform.
The service was the very first online analytics platform designed specifically for games, with a mission to "build a powerful, free service that helps developers worldwide monitor and improve everything about their games." The service is free to use, and is there for all sorts of developers; from indie designers to those working on more large-scale projects, the service accommodates for all types of developers.
Hutch (UK)
Hutch is a relatively small operation based just off Shoreditch High Street, but the waves they have made in recent years are significant. Founded by five former Playstation UK employees, Hutch has grown to include dozens of staff members and it's expanding further. The focus is primarily on mobile games, with the most successful titles being addictive racing games such as Race Off, MMX Racing and Smash Bandits.
Playtonic Games (UK)
Founded in 2015 by a group of previously well-established game designers (some of which holding 30 years-worth of experience in the gaming industry), Playtonic Games was created in Derby in the UK, and has since launched their first ever game in 2017. This game is called Yooka-Laylee, and was funded for in the summer of 2015 by Kickstarter. Yooka-Laylee raised an impressive £2.1 million through Kickstarter, and is one of the most funded for games UK Kickstarter has ever had.
FaceIt (UK)
FaceIt has probably had one of the most unbelievable success stories of any startup in recent memory. Having started as a tiny outfit just a few short years ago, it has gone onto amass over 8 million monthly users and is now receiving glowing op-eds in national publications.
FaceIt's success is down to its having tapped into one of the largest emerging markets in entertainment: eSports. The company hosts and facilitates video game tournaments, which have become immensely popular in the last decade and now attract hundreds of millions of spectators.
Popular sports include League of Legends and Counter-Strike, filling entire stadiums with eager spectators. Popularity has grown to the extent that you can now place bets on eSports players like you would a footballer, with entire websites dedicated to showing the latest eSports odds. FaceIt's success is owed largely to spectacularly good timing.
Resolution Games (Sweden)
Resolution Games is a startup that is focused on developing games for smartphone devices in the form of mobile apps. Founded in 2015 in Stockholm, this particular start-up has a specialisation in VR (Virtual Reality) and AR (Augmented Reality) technology. Resolution Games has stated that they "aim to go further when it comes to what one can do with VR and AR across social engagement, character development and gameplay – taking full advantage of the incredible sense of presence and immersion possible with VR and AR."
Resolution Games have already created numerous different VR games – e.g. Bait!, Narrows, Wonderglade, and many more. Resolution Games are a team of highly skilled game developers, "a team of veterans and multitalented people who draw, design, code and produce everything with a pure passion for gaming."
Ustwo (UK)
London-based ustwo was founded in 2013 and is probably most famous for producing one of the most beautifully designed indie games of all time. Monument Valley is a mobile puzzle game and it won the 2014 Apple Design Award. Since then the company has been scooping up lucrative contracts left, right and centre, with a number of major projects in the pipeline as they beef up their team. Recent clients include Samsung, Jaguar Land Rover and Foursquare.
Playsnak (Germany)
Founded in 2015 by a team of expert game developers, Playsnak was created out of the pursuit for a "new kind of next generation gaming company" (as claimed by founder and CEO of Playsnak Paha Schulz). This "new kind of next generation" was set to push forward the joining of digital, online gaming with VR technology.
Playsnak launched in Berlin, 2016, after Schulz had successfully secured $2.5 million in seed investment. In only a few years, this impressive startup has developed such successful products as Wanted Killer VR, Fantasy Squad, and Neon Seoul: Outrun, to name a few of the many.
Space Ape (UK)
Located in the heart of Soho, these guys have managed to successfully tap into the lucrative mobile gaming market, developing hugely popular releases such as Rival Kingdoms and Transformers: Earth Wars. Their rapid success is perhaps best exemplified by their recent contract with the University of London to provide a masterclass on game development to students across the city. It's hard to find a better badge of honour than that.
The UK startup ecosystem is so dynamic because of the country's long tradition of fostering the growth of smaller enterprises and to see this so clearly reflected in the budding games industry is hugely encouraging. Long may it continue.
Snowprint Studios (Sweden)
Founded in Stockholm in 2015, Snowprint Studios is  company of gaming developers focused on creating mobile games. This exciting startup has claimed that it wants to make player's experience of a game both richer and more accessible. Snowprint  Studios have managed to accrue an impressive funding pot of over $10 million (USD) in only two years.
The company still resides in Stockholm, Sweden where it was founded, and is known for producing the Legend of Solgard, with "Project Idun" currently on the way, the company displaying the interesting comment on their second game that "With the Berlin team's passion for and experience with turn-based tactics, there's a good chance we might be heading in that direction. Only time and this website will tell what that means exactly."
Iron Mountain Interactive (Austria)
Launched in 2017, Iron Mountain Interactive is a gaming development studio with its HQ in Vienna. Founded by Michael Borras, Helmut Hutter, Phillipp Seifried and Peter Ehardt, the company have secured funding in China of $3 million, and are planning to use this, as Borras has commented, "to continue growing our operations and financing production on two PC/Console games, both with 2019 release dates".