If the past few months have taught us anything, it's the importance of staying connected even when apart.
Feeling lonely can make you feel disconnected from the people around you, or make you feel like you don't have a place to turn. Luckily, away from the pressures of social media, apps can help people who feel alone find others to speak to.
We've listed our top apps to help combat loneliness and help you get back on track.

Meetup


It's much easier to meet new people when you have something in common. That's where Meetup comes in. The app works like a directory for local groups and events listings, whether you're looking for a new sports team to join or want to talk about arts and crafts with like-minded individuals.

Happify


Happify is a self-improvement program offered in both website and app form. It claims "your emotional well-being can be measured," measures it for you, and provides little tasks and games to help you increase it.

TalkLife


TalkLife is an online peer-to-peer support network for mental health; a global community to share the ups and downs of life with like-minded people 24/7. The app instantly connects you with people who are supportive, ready to listen and there to give advice, whatever time of the day you need them.

Huggle
Huggle is almost like a dating app…for friends.  It's a great way to meet people in new places or expand your network at home. It works by matching you with others based on your frequently visited locations. For instance, your favourite cafe or art gallery.

Youper


A personal trainer for your mind, Youper is a self-help application guided by Artificial Intelligence (AI) designed to support users in taking care of their emotional health, applying behavioral coping skills, and monitoring mental health symptoms.

Hey! VINA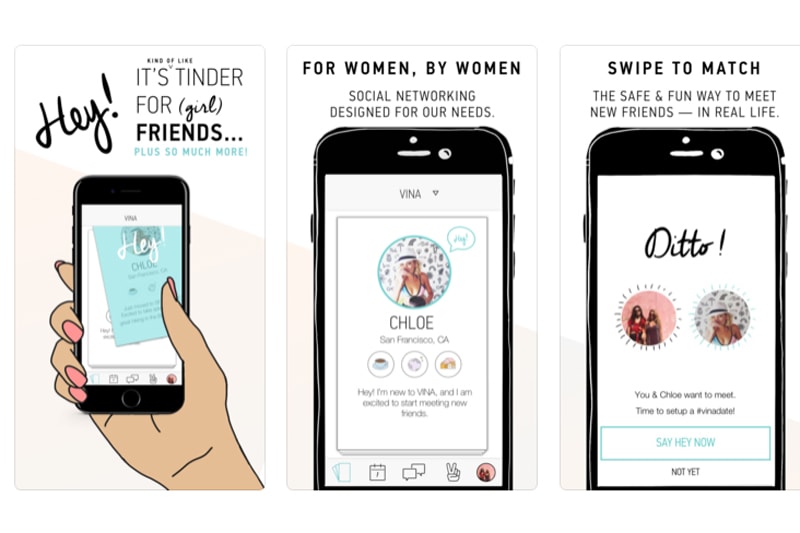 Hey! Vina is a female-only app for finding new friends and groups. Think of it as a 'bumble' app for friends. Like Huggle, it's great if you're put off by dating apps and just want to meet new friends. It functions like Tinder in that you can swipe and arrange to meet with people, but without any romantic expectations.

Predictable


Not everyone who feels lonely has a voice. Predictable is designed for people who are literate but don't have the ability to speak possibly due to cerebral palsy, motor neurone disease (ALS), autism, laryngectomy, stroke, apraxia or brain injury. You can use it to express yourself, thanks to an AI keyboard and speaker that auto-completes sentences and has options for clapping and laughter.