The recent fall of WeWork has sent ripples through the startup world, forcing many to re-evaluate the future of co-working.
To find out what this future could look like, we spoke to a panel of experts to shed light on the potential repercussions for startups and entrepreneurs.
Here, we present their valuable insights on what the WeWork situation could mean for the evolution of co-working spaces in the startup world.
Our Experts
Michael Kovacs, Founding Partner at Castleforge
Rick Smith, Managing Director at Forbes Burton
Mo Isap, CEO of IN4 Group
Adam Niewinski, Co-Founder and General Partner
Molly Murphy, Sr. Product Manager at Customer.io
Maral Nouri, COO of LUNA PR
Tom Ball, Founder of Desklodge
Sridhar Iyengar, MD for Zoho Europe
Claire Crompton, commercial director of TAL Agency
Alexandra Livesey, CEO of Clockwise
Helena Young, Lead Writer at Startups.co.uk
Freddie Fforde, Founder of Patch
Alexander Johnson, Director at Avid Panda
Michael Kovacs, Founding Partner at Castleforge, Which Runs Flexible Office Platform Clockwise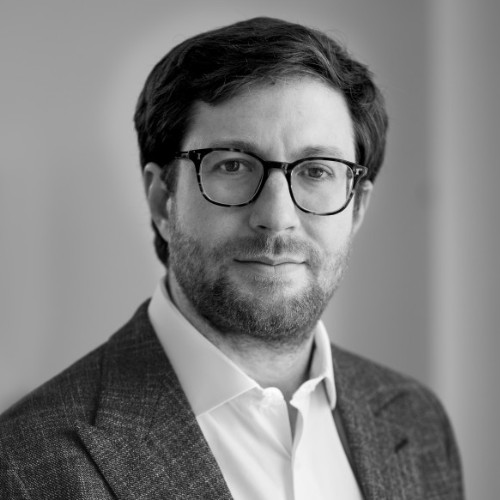 "WeWork's demise was more than just about 'Adam'. They often took the right locations but with the wrong floorplates and at the wrong rents, then rented them out to the right tenants but on the wrong lease terms.
"But the broader model of co-working spaces, and flexible tenancies, still works brilliantly for businesses of all sizes. Our Clockwise members find that if you need to collaborate with a few key people, but not every day, and require a high quality space – kitted out with 'hospitability' features from free snacks to exercise studios – they are just the ticket.
"That's why much of the rest of the flexible office market faces a bright future. The average length of office tenancies has been consistently declining for the past decade, way before covid.
"Not just start-ups but businesses of all sizes are seeking the combination of flexibility and stability offered by flexible office operators and landlords. In short, WeWork has proved what works about the model – and what doesn't. Others have learned from both and will continue to offer great spaces for creatives and entrepreneurs."
Rick Smith, Managing Director at Forbes Burton
"WeWork was once one of the most valuable startups in the US, so it's somewhat of a surprise to see it end up bankrupt. Looking at it objectively, it was massively overvalued and grew far too quickly. Investors thought that there would be spectacular growth in the sector when in reality it just wasn't there. This, combined with the pandemic and the loss of the company's founder put it in a bad position which it couldn't recover from, causing a loss of confidence in the stock. It also had a huge debt of $2.9 billion which it had not serviced properly. The company had to be declared 'bankrupt' to give protection from creditors and more tools for negotiations with landlords.
"However, now the pandemic is over, there can be a better valuation of the market size and co-working companies like startups can grow and succeed at a more normal pace, WeWork grew too quickly so a more paced and measured approach might be needed for anyone going down this route. For startups, the balance between an affordable level of office space and the ability to attract new staff is really important, so co-working is still the future."


Mo Isap, CEO of IN4 Group
"Office providers need to understand the startup mentality better. It isn't just about a desk and chair and calling it a workspace. Startups are building their dreams and need to be supported through these exciting and nerve-wracking moments with cohesive, rounded experiences. For example, at HOST, they can use our labs, R&D and prototyping environments, gain expertise from our specialists, access talent, use our event spaces and connect with others on the same journey in our dedicated social spaces.
"Startups also need certainty too. Most SMEs do not have the time or financial buffers to cope with sudden changes especially in this difficult economy, and contractual flexibility is key when it comes to choosing office space. The fact we offer no head leases and flexible monthly rolling contracts at HOST is why entrepreneurs come to us time and time again. They want reassurance that when things get tough they don't need to worry about being locked in. It's these benefits that entrepreneurs thrive on which are often forgotten by large office providers in a bid for high and fast growth."
Adam Niewinski, Co-Founder and General Partner
"From a venture capital perspective, we're gearing up for an electrifying 2024. With substantial dry powder carried over from the quieter 2023, the stage is set for innovation to thrive in the face of a challenging macroeconomic landscape.
"2024 will separate the high growth companies from the low growth companies, and those with DeepTech expertise are really going to thrive. Those not adopting these disruptive technologies may well see themselves left behind.
"While AI companies will continue to grow dynamically as they have done in 2023, we'll see SpaceTech becoming the big tech item of 2024. SpaceTech isn't just about rocket launches and space tourism. Highly sophisticated space technologies is a business ecosystem on Earth that's about to explode into action. Watch this space!"
Molly Murphy, Sr. Product Manager at Customer.io
"As an extroverted remote worker, I've relied on shared office spaces like WeWork. I love the community and the ability to be around people when my co-workers are hundreds of miles away. I've already seen look-alike models like Workbar pop up as WeWork is declining. I think we will see more people shifting to other community spaces like libraries and local coffee shops.
"For extroverts like me, working from home every day can feel isolating, and it's important for our mental health to get out and see people. When business models like WeWork don't succeed, individuals will look towards other shared spaces to replace them. I've already noticed my own behavior shifting to working from the local library and coffee shops, and I'm seeing others make that shift too."


Maral Nouri, COO of LUNA PR
"The fall of WeWork marks a pivotal moment for the future of co-working in the startup world. WeWork's Chapter 11 bankruptcy filing has thrown the real estate landscape into uncertainty. Landlords who once eagerly leased office space to WeWork are now facing financial stress as the co-working giant terminates leases. This development comes at a time when more than one-fifth of offices across the United States are vacant.
"WeWork's bankruptcy is expected to increase vacancies, potentially leading to lower rents for tenants and financial difficulties for landlords already struggling to meet debt payments in a high-interest rate environment. In the worst-case scenario, it may trigger defaults on loans or mortgages, affecting the broader banking system and city tax revenues.
"The impact extends beyond real estate, with implications for banks and municipal governments. Smaller and mid-sized banks may tighten loans, while municipal governments that rely on commercial property taxes could face budget cuts.
"WeWork's bankruptcy is a stark reminder of the risks associated with the co-working model and the need for greater sustainability in the industry. While no single tenant can make or break the office market, WeWork's fall highlights the profound influence it has had on the co-working landscape."
Tom Ball, Founder of Desklodge
"WeWork has one of the worst kept secrets – this next step in their collapse is of no surprise to anyone in the industry. Having started in Coworking in London in 2012, remember their first visits to the UK before the first WeWork opened on London's South Bank in October 2014. From the first weeks, their tactics of giving 12-month rent-free periods – on a 12-month contract was clearly not scalable. Our industry is very rare in that you can stand outside and estimate all of the key cost and income lines – and the back of any envelope showed their model was based on selling £10 for £5 – only to make up the difference in volume.
"The buildings will not disappear. Some may continue to be branded WeWork, some will pass to other stronger coworking operators often with the office members staying inside – and some emptier buildings will close. The market will adapt. Some building owners will see their buildings greatly devalued – with grave consequences if they're using a lot of debt – but that's for investors not members. Coworking is not going to stop because of one overstretched, badly run company any more than banking ceased after the collapse of Lehman Brothers. If you're a small company, I wouldn't panic. London has a wonderful supply of coworking spaces – with lots of vacant office space to create more. Play the market – take this as an opportunity to decide which space fits your team culture best."
Sridhar Iyengar, MD for Zoho Europe
"Flexibility has become key for businesses and their employees, and flexible workspaces play a role in providing that, enabling staff to join the 'work near home' trend, manage their own commute, and strike a better work-life balance as a result. As employee experience (EX) continues to rise as a business priority, companies should focus on adapting to new working models to accommodate the wants and needs of their staff, improving EX and staying competitive."
"Flexible workspaces can allow staff to locate outside of overcrowded urban centres. This helps them to stay closer to their families, live a more affordable lifestyle, and avoid the congestion of city centres, all to improve quality of life. It can also support the distribution of economic wealth more effectively, plugging the drain of talent forced to move to urban areas."
"Technology plays an important role in making hybrid and remote working models work effectively, creating a seamless experience for employees, regardless of location. This is achieved through unified communication and collaboration platforms and applications that enable staff to keep in touch and access important files in real time. These systems allow staff to remain productive, whether in the office or at home, boosting staff motivation and maintaining company culture."


Claire Crompton, Commercial Director at TAL Agency
"WeWork was a giant in the world of co-working; an almost safe haven for those working on businesses in their starting days, where people could go to be surrounded by like-minded people. While its closure doesn't concern me with regards to the future of start-ups and one-person businesses, it does signify a loss of creative space and collaboration. What I'm hoping we'll see is a rise in supportive groups, where entrepreneurs band together to create their own co-working spaces.
"This could be pitching in for small collaborative office spaces within a larger building, or arranging regular meet-ups in a local coffee shop – the traditional working space for Macbook owners. Even without WeWork on the scene, I'm sure the ingenuity of the UK's business community will come up with a creative solution."
Alexandra Livesey, CEO of Clockwise
"As WeWork files for bankruptcy in the US it's clear the market is challenging, and there's no denying that there has never been a more important time to differentiate and relish your businesses uniqueness.
"We sympathise wholeheartedly with the tenants and employees of WeWork who are now facing unfathomable uncertainty, especially in the current climate and just before the Christmas period.
"WeWork did a huge amount for our sector, trailblazing the way for other providers. Clockwise intend to continue their legacy and take steps to further foster innovation, without compromise to our core values and business model.
"Flexible workspaces need to be forward thinking, for our brand, the next step is opening the first ever office space in the metaverse. The Clockwise Campus, which is launching soon, will catapult the office industry into the new age.
"It's not that the in-person office is dying, quite the opposite. It's that we recognise changing needs for each individual business and would like to champion all areas of flexible working."
Helena Young, Lead Writer at Startups.co.uk
"When WeWork first moved into the office scene in 2019 it was better known for offering ping-pong tables and free beers on tap than a calm and productive working environment. Post-pandemic, that form of rowdy workplace culture has fallen out of style. The majority of cash-strapped startups have moved to a hybrid or remote working model which has drastically altered how they view modern office space. The hybrid workplace now needs to be an effective and efficient place to collaborate. Members can get quirky, fun comforts in their own homes. What they want now from a provider is a productive space to collaborate with team members they might usually chat to over Zoom.
"Competition breeds invention. Younger, more innovative startups have arrived to take WeWork's place at the top of the office supply chain. Supporting modern workplace needs, such as hybrid contracts, or forward-looking technologies like metaverse office space, they are well-positioned to cater to the new coworking audience.
"Partly due to the WeWork legacy, most coworking members also recognise that the ability to burn through cash is not a trait they desire in an operator. Crucially, unlike WeWork, these new providers are focused on surviving, not just thriving. Their property portfolios are smaller and smartly-located, rather than a WeWork-like spread across an excessive number of grade-A, onerous leases. Some are also asset-backed, meaning they pay less in mortgage repayments than they would in rent."


Freddie Fforde, Founder of Patch
"Coworking has never been as exciting as it is today, growing at 25% a year and forecast to be 30% of all office space by 2030. The fall of WeWork really has nothing to do with coworking or their product, this is a failure of finance. There are hundreds of thousands of people making connections in thousands of spaces every day, and it's these communities which we should be celebrating today.
"We're seeing an increasing range of spaces that continue to support startups, large and small, with different environments, focuses and locations. This is wonderful. A rich and diverse nature of needs are being met, I couldn't be more excited for what this means for the future of small and growing business."
Alexander Johnson, Director at Avid Panda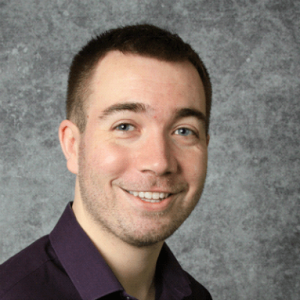 "WeWork is a business like any other and just because one company faces challenges doesn't mean other coworking spaces or small businesses should worry. After all, WeWork's downfall is mostly due to increasing losses and debt and not necessarily a significant drop in demand for shared office spaces.
"Our recent study highlights that there is still demand for coworking spaces in the UK's largest and fastest-growing cities, such as London, Birmingham and Manchester. Not to mention, despite the onset of the COVID-19 pandemic, other studies show that the UK's flexible office space industry still grew by 4%.
"Similarly, the New York Times reported that start-ups were lining up for low-commitment office spaces in 2022. The bankruptcy of one key player may create a short-term vacuum in the US and Canada. However, the market is filled with a number of coworking spaces, ready to step up and meet the demand swiftly. The industry is dynamic, and many coworking businesses are well-prepared to adapt and thrive in this evolving environment."