The Future of Work Institute is a body that was set up to make better sense of how the gig economy will continue to grow and evolve in the future, and the impact that will have on the job market and on workers themselves.
It was set up by the people behind Appjobs, a leading portal for app-based part-time, weekend and student jobs worldwide.
The aim of the Future of Work Institute is to make the future of work transparent and comprehensible for everyone.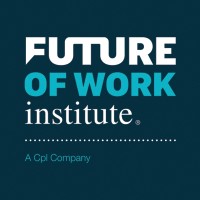 How did you come up with the idea for the Future of Work Institute?

We came up with the idea to launch the Future of Work Institute after founding Appjobs which is a company founded to help people thrive in the emerging gig economy.
We share insights and collaborate with researchers to provide stakeholders within the labour market in general and the gig economy in particular with up-to-date data and stats.
While our work through Appjobs has benefited many people on an individual level we felt that, with the data that flow through Appjobs, we could benefit society on a more systemic level if we package and share it with stakeholders.


How has the company evolved during the pandemic?

Since launching in 2017, Appjobs has become one of the world's biggest communities of gig workers and is home to more than one million people across more than 400 cities.
Gig economy workers were among the hardest hit during the pandemic, so we needed to study the challenges and opportunities posed by lockdown to see how we could improve our work in the future when restrictions ease or are removed fully.
The FOW Institute has played an important role during the pandemic in capturing and broadcasting how gig-workers around the world have been impacted.
This work is intensifying as inequality in a post-pandemic world is soaring and gig-workers are among the most vulnerable.

What can we expect from the company in the future?

Next up we are launching an external portal for researchers to access and consume data from our database.
We believe this will help accelerate and strengthen research by 3rd parties and yield value beyond what we are capable of doing with our own resources.
We have already initiated the first collaborations with researchers at a number of different universities and welcome the opportunity to explore further.