Brite is a natural nootropic drink for better focus and productivity. If you're looking to be more productive through the day, Brite nootropic drink is the answer. It provides the science-backed synergy of caffeine and L-theanine to aid your alertness and concentration, without the jitters, anxious feelings and crash associated with coffee and energy drinks. It is made of good for you nootropic superfoods such as organic matcha, guarana and guayusa.
Brite is available at WH Smith, Sainsbury's and Planet Organic.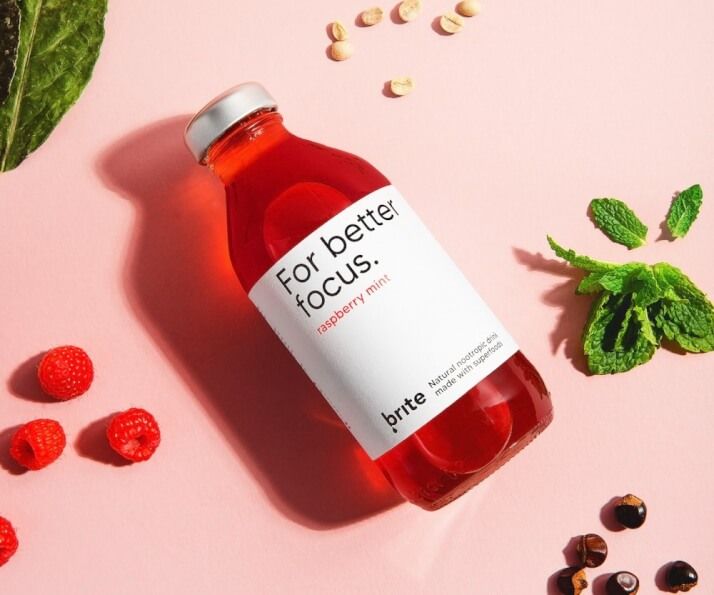 How did you come up with the idea for the company?

We were climbing the corporate career ladder while using coffee to stay on top of the workday.
It was after a few cups too many causing jitters and a loss of focus, that we started looking for a more effective alternative without negative side effects. After studying the work of leading neuroscientists, an idea was born to create a natural that would not only be more effective, but also more nutritious than coffee and energy drinks.


How has the company evolved during the pandemic?

We always had a big presence both online and in retail. So luckily we were not affected that much. Major retailers have seen a regular growth in sales and Brite drinks were at the forefront of this growth. During this period our demands and pace of life have increased. Customers are looking for healthy and effective ways to stay focused and productive, which is exactly what Brite helps to do.

What can we hope to see from Brite in the future?

We recently won the gold innovation award at a trade show in London, where the judges were so impressed that they called Brite the next generation of energy drinks. We believe that nootropics will be the next big thing and soon everyone will discover their benefits for mental performance. Our goal is to lead the nootropics category in the UK and beyond.