SurePay was founded in 2016 and has since been providing the Confirmation of Payee (CoP) service. Our CoP service is an innovative, real-time name-checking solution that gives UK payers greater assurance that their payments are going to the intended recipient. By confirming a payee's name matches the name on the intended recipient's bank account, CoP helps prevent payees from transferring money to the wrong person or business, whether by intent, through payment fraud, or unintentionally, through misdirected payments.
Today, we perform over 350,000 name-checks a day for our UK partner clients, working with Pay.UK to continuously improve our Confirmation of Payee solution. Our proven API solution allows Payment Service Providers (PSPs) to provide customers with real-time checks and feedback on the entered beneficiary details when making an online money transfer – a valid Confirmation of Payee.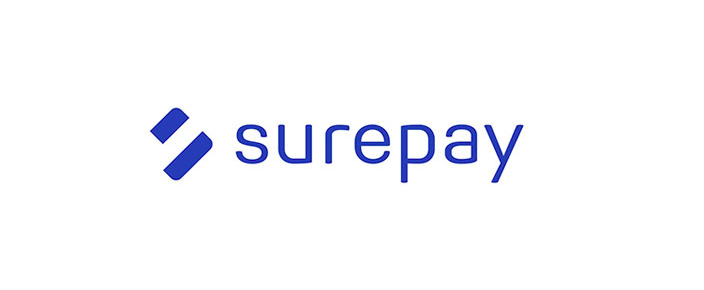 How did you come up with the idea for the company?

The main purpose behind SurePay was simple: to eradicate misdirected payments either because of fraud, typically Authorised Push Payment (APP) fraud, or simply the innocent entering of erroneous information, known as 'fat finger syndrome'. Authorised Push Payment (APP) scams cost UK consumers £479m in 2020, according to UK Finance, having real-time feedback for customers on the correctness and accuracy of entered beneficiary details has never been more critical. After four years improving our algorithm, tweaking, and improving the service, we now check more than 30% of all online payments in the UK, drastically improving the ease of use and security of online payments for both consumers, and businesses.
SurePay started with a great idea that was encouraged to grow through Rabobank. We have now become the inventor, founder and the market leader in CoP in the UK and the Benelux. In 2020, SurePay became an independent member of Rabobank Group, which allowed us to continue to grow as an independent service provider for financial institutions, government, and other businesses and organisations in both the Netherlands, United Kingdom and the rest of Europe.


How has the company evolved during the pandemic?

We live in a time of unprecedented challenges. The COVID-19 pandemic has had a massive impact on how we make payments, forcing the environment to digitise faster than anticipated. SurePay's growth has been fuelled by online fraudsters managing to capitalise on the pandemic; taking advantage of the increase in online activity by impersonating companies, sending fake texts about COVID-19 vaccines and lockdown fines, to name a few.
We truly want to help our customers and beat the fraudsters. It's in our DNA. As fraudsters have become more sophisticated, new payment solutions are needed to protect businesses and consumers. SurePay has grown tremendously as a result, now working with over 30 banks and 150 corporates, to combat this rise in payment fraud.
In collaboration with NatWest, SurePay has contributed to HMRC with its CoP solution to make sure that the Covid-19 payments are delivered safely, at scale and to the right people.
We partnered with Natwest in 2020 (among other UK Banks), one of the nine largest banks in the UK as determined by the Competition and Markets Authority, working to eradicate fraudulent and misdirected payments as behaviours and transactions have increasingly migrated online.

What can we hope to see from SurePay in the future?

Fraud doesn't stop at the UK border, we are launching a Cross Border solution this year, we ultimately want to become ingrained in the payment journey; connecting our Confirmation of Payee service to the rest of the world.
SurePay's Confirmation of Payee's algorithm is exceptionally strong, combining cutting-edge data science techniques with profound knowledge of transactions and payee's behaviour, however, we will continue to improve it, as well as delivering new products and services in the future.
We're are looking to expand across Europe such as Germany and France, but we won't stop there. The most rewarding part for me is our purpose-driven ethos; we really want to make payments safer for everyone. We are proud of the best-in-class protection we offer and the positive difference our service is making to all our clients.