Beyond The Dawn Digital was founded in 2017 and is based in Lytham St. Annes, Lancashire. The company's name originally started as Pretty Branding, offering social media management to small business.
However, following a rebrand in 2019, the agency now specialises in helping female entrepreneurs to build sustainable brands via graphic design, social media, branding, content creation and advertising services. Beyond The Dawn helps to make women's lives easier so they can build successful, joyful businesses and lean into their purpose; creating a ripple effect of positive change.
In the five years since Beyond the Dawn was first established, my global team and I have hit over £150,000 in annual sales and helped more than 8,000-10,000 women.
I also offer coaching to women building their own businesses to help them get started and grow.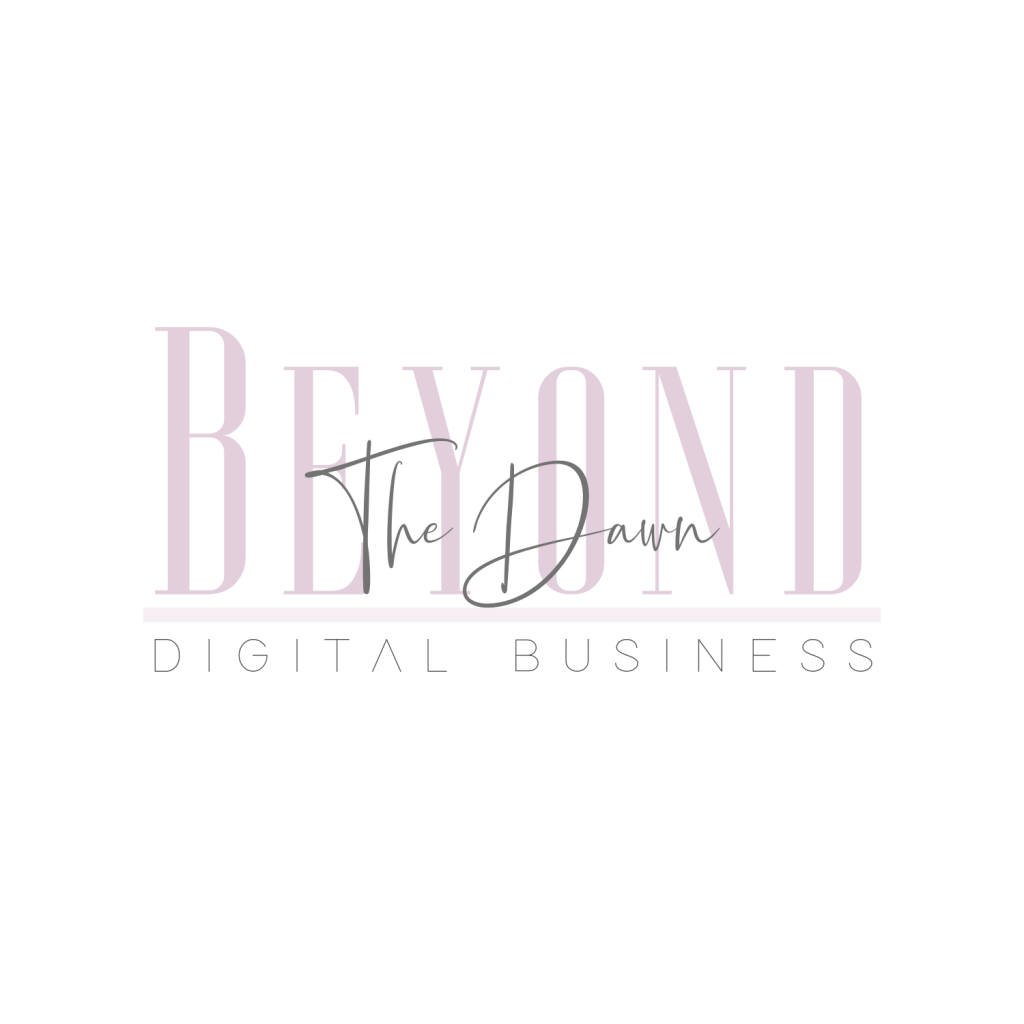 How did you come up with the idea for the company?

I have always loved marketing and selling, I just didn't know that I did when I was growing up. After leaving university I began, what turned out to be, a successful career in the jewellery industry. I worked with two of the largest UK luxury retail brands where I developed an interest in brand buy-in, buying behaviours, and ethical marketing.
However, it was during my maternity leave in 2017 that I started my first business, Pretty Home Prints, and shortly afterwards my second business a white label marketing and social media agency, Pretty Branding.
I have a huge passion to support and champion small businesses, and I believe that my upbringing has really given me the entrepreneurial spirit to constantly grow. I have put myself through multiple modalities and qualifications including graphic design, digital marketing, and positive psychology coaching.
In 2019, 'Pretty Branding' was expanded to become 'Beyond the Dawn', a 'full-service digital marketing agency for passionate female entrepreneurs, supporting them with confidence and empowerment coaching, and their businesses with 'done-for-you' branding, marketing, and social media. The agency offers a hybrid of mentoring, coaching, and consultancy across its various courses, memberships, template bundles, and 1:1 work.


How has the company evolved during the pandemic?

The company rapidly evolved during the pandemic. As we are a business that operates in the digital space we found that we were already in a prime position when lockdown hit in terms of accessing an audience.
With the wave of people who were being furloughed increasing by the week, we saw a tidal wave of new online businesses being set up as people decided that they still wanted to either make money, top-up their income or start the business that they had always dreamed of but never had the confidence or time to do so.
This is where we came in, you see the beauty with a digital business is that you can start it from the ground up. As an agency, we were already in a significant growth period, but because of lockdown our ideal client, individuals who need support in social media and marketing, was on the rise.
We have a full product suite and these were key in the evolution. Most of our clients hadn't worked on their money mindset and didn't know where to begin but with our small service offers, memberships and masterclasses business really took off as people wanted to invest in themselves.
We can recreate any business model to fit the climate and the market at any time and this massively served us then as it does now.

What can we hope to see from Beyond the Dawn Digital in the future?

One of our most exciting developments is that we are moving to a new office in the coming months. It is not too far from where we are now but it definitely feels like an exciting, new chapter. Our new offices will serve as a creative hub for both the Beyond the Dawn Digital team as well as our clients, allowing them to record online courses, social media content for Podcasts, Instagram and TikTok and much more.
Many of the businesses we support are based at home so we wanted to create an environment where they can come and batch create their own content ahead of time, saving them stress and money, and also have a community in real life to support them.
Of course with the new premises comes new team members, and as an agency, we are constantly recruiting, expanding and evolving. We are truly excited for the rest of 2022 and beyond as we know that there are even bigger things to come.