WEVE Acceleration is NYC's premier acceleration program for international start-ups expanding to the US. Formerly known as NUMA New York, WEVE has more than twenty years of experience introducing the world's most promising international startups to the U.S. market.
Since opening our NYC office in 2017, they've accelerated over 130 start-ups from 25 different countries (and counting!).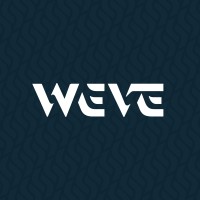 Tell us about your background and how you got involved in the startup scene?

I found an educational program that was founded by the Managing Directors of TechStar's Boston that was built on the same model of acceleration, called Startup Institute. Instead of accelerating start-ups, they accelerated individuals with the skills and knowledge necessary to work and be impactful at start-up companies. This program changed my life and set me on the path I'm on today.
It was clear that the accelerator model was a fast-track to clear outcomes through network and knowledge. After getting my first job at a start-up through their network, I later went to work at that accelerator, selecting the cohort, and helping to run the program.

When did your path cross with WEVE and why did you decide to get involved with the firm?

The opportunity at WEVE (previously NUMA) was brought to me through a network connection. They were quite established globally, headquartered in Paris and already operating in seven other markets around the world, they were looking to open a New York office to specifically help start-ups globally expand to the US.
I fell in love with the mission and the company throughout the process and was excited by the opportunity to build an accelerator program from scratch, especially when leaving one that had already existed and was operating when I joined. I quickly progressed at the company, I was promoted Program Director after 6 months, and before 2-years I was promoted to the CEO of the office.


Why did the firm decide to rebrand in the middle of a pandemic? Would you recommend this strategy to fellow founders, and why or why not?

In July of 2021, my business partner, Giulia Imperatrice and I acquired the US subsidiary of NUMA. It is a very fortunate circumstance to be able to finally own the thing you've been building for nearly five years. As part of the acquisition, we could use the name NUMA for a year.
However, I believe that a brand is built through people's interactions with it, how they feel about working with you and your team underneath a name, and so I did not delay rebranding the company. I wanted us to be able to continue to do the work we do and continue to put that value that we create into the new identity.
For us it was necessary, but it's not something I would recommend a company do unless it is necessary, especially in a pandemic. We did a lot of work to digitally communicate with our customers, network, and community, but it would have been nice to have had a formal launch event, which is not possible given the current circumstances.
Tell us more about WEVE's start-up cohorts and the Winter 2022 class — we're especially interested in learning more about Licel and its impact on the UK tech industry.
WEVE has been running soft-landing accelerator programs for high-growth international start-ups to help them access the US for the past 5-years, and we have accelerated over 150 start-ups from more than 27 nationalities around the world. The Winter 2022 class is WEVE's 12th cohort and consists of 5 remarkable international start-ups encompassing industries such as RegTech, Cyber Security, Last-Mile Delivery, Metaverse, and Big Data. The cohort companies were carefully selected from a pool of over 300 applicants by the WEVE Team and our Selection Committee judges.
One of the cohort companies is London-based, Licel, a mobile app security platform, that currently protects over 1,000 Android, iOS, and Java apps in more than 70 countries. In the UK, Licel has secured app payments for more than 2M mobile banking customers in 2021 alone. In a zero-trust world full of evolving threats, Licel is making everyday digital transactions safer for people.

What else is on tap for WEVE in 2022? Any overarching predictions or start-up trends you can share for this year?

We recently announced an official call-to-action for companies to lend financial support to the start-up scene in Ukraine. Our goal is to amplify the voices of their entrepreneurs located in the heart of the crisis and we urge fellow founders to donate directly to resources with an immediate impact, like this fund for Ukrainian defence.
Our current cohort includes Vanongo, an AI-based last-mile platform located in Kyiv. Vanongo's Founder Viacheslav Levchenko asked that donations to help the Ukrainian people be made to a fund recommended by iHUB, a Kyiv-based tech incubator that we have previously partnered with.