Helpall Social is a new social networking platform that connects people who need help with those who can give help. We believe technology can release a tide of human kindness that can transform society. Our mission is to unite humanity and create a better world through mobilizing acts of kindness and move society forward.
When somebody is going through a difficult situation, triggered by a personal crisis, a natural calamity, or even a manmade situation, like a war, the only current way people can offer help is by donating money. We saw that pure financial exchanges are leaving an untapped potential in people that want to be able to help in other non-financial ways, which is why we started Helpall Social.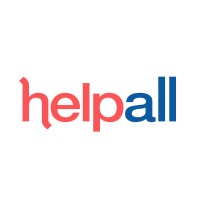 What makes your company unique?

One of the most important differences between Helpall and other existing tech platforms to give aid is that members cannot ask for or give money at all.
While other platforms already raise funds for good causes, there are challenges with pure financial exchanges because donors often doubt whether their money is going to the right cause, even with reputable community projects.
Volunteer and non-profit organizations have purpose-built apps, but you typically need to become a member to help. Likewise, if non-profit organizations want to organize a clothing or food drive, they cannot easily tap into underlying potential beyond their own local community.
There is a need for an intermediary, between the non-profit organization and the volunteers who wish to give assisting connection. Something that is not a generic social network but specifically about helping each other. This is what Helpall Social provides.
Other platforms miss the latent potential available in people who are willing to help with time or practical means. We see people who want help, and do not know whom to ask for help. And people who want to help, but do not know who needs help, or how to help. Helpall is kind of Uber for help.


How has your company evolved over the last couple of years?

The apps and web browser version have been publicly available from 24 October. Initially, we are targeting the Ukraine region, and the few countries where refugees have fled. Secondly, we are looking to deploy this in Sri Lanka, which is in an economic crisis currently though less in the news.
Helpall has a public edition, which is free for everybody to use. We are also launching a non-profits edition, for NGOs, non-profit's, and community organizations, that can use the platform for free to reach volunteers they otherwise would not reach.

What can we hope to see from your company in the future?

In the first half of 2023, we will be launching the Enterprise Edition of Helpall designed for companies to create a branded version to roll out to their employees.
We also plan to support all major languages (40+) in 2023. HR leaders and CEOs want their companies to be places where it's easy to attract talent, and they want to be able to share the good things they do.