Tiwani Heritage launched in 2020, the brainchild of two childhood friends who saw a gap in the market for a premium hair extensions brand that puts natural afro and curly hair textures at the forefront.
We empower women of colour to be authentically themselves while making sustainable product choices. We pride ourselves on being a conscious brand that is intentional about celebrating our natural curls at every opportunity.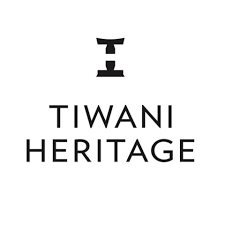 How did you come up with the idea for the company?

When we embarked on some market research to better understand what our customers want, we came across the startling reality that synthetic hair extensions, made up of microplastics, are routinely thrown out in household waste and account for approx. 21,000 tonnes of plastic reaching landfill every year in the UK. Furthermore, we couldn't find any tangible solution to the ongoing issue, so we felt we had to take action.
It is important to point out that the voices of people of colour are not typically heard in these (sustainability, climate change) spaces, and this is amplified when we consider the importance of representation in facilitating behaviour change. We feel a strong shared responsibility to challenge the damaging habits of a lifetime, educate, empower and build a brighter future for all.


How has the company evolved over the last couple of years?

We applied for and were lucky enough to receive a Virgin StartUp Loan, which was a great stepping stone in our first year and allowed us to purchase stock and packaging. Becoming a part of the Virgin StartUp community also opened up many resources which we didn't know existed.
The vast amount of support available (via mentorship and webinars) has been invaluable to us, and was a springboard to our inclusion in the recent Collective Impact accelerator.
The course taught us an incredible amount about the nuts and bolts of business, as well as opening us up to a network of amazing investors, founders and mentors, while providing incredible opportunities for us to build brand awareness. We are so grateful that we found Virgin StartUp!

What can we hope to see from Tiwani Heritage in the future?

We're really excited about our biodegradable plant-based, plastic free hair extensions range, launching early 2023. This will be an amazing step forward for those wanting to reach new levels of conscious beauty, and we are so excited to bring it to market.