airfocus is the creator of the world's first flexible and modular product management platform. We support product strategy and management for firms such as Shopify and Oriflame and hundreds of SMEs and enterprises worldwide. As many companies move towards product-led growth models, so the tools to manage products – whether that's SaaS or physical products such as food and drink or clothing – become more important."
"Product is assuming far greater importance in business, and it's clear that organisations are increasingly willing to invest in the right platform that allows them to really deliver on their product vision. There are more products than ever, and so quality becomes more of a differentiator than ever. This requires strategy and the connecting of all the many dots around a product. This is what we help them achieve.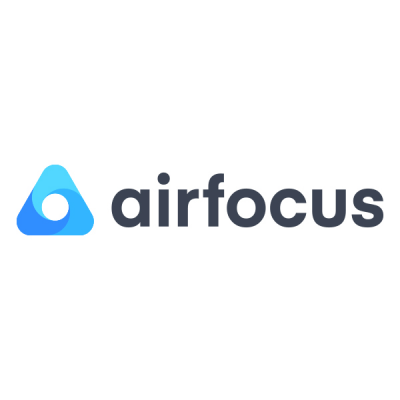 How did you come up with the idea for the company?

I was working as product manager for a 200-employee software company in Hamburg. I arrived full of energy and theory but soon found the company lacked the processes to make product decisions and build a truly exceptional product.
For any company that is selling a product, product strategy and what the product is and should be, must be at the centre of everything it does. I initially looked for existing solutions to solve the problem, but they were outdated and lacked the functionality I wanted. I decided to build something myself. I teamed up with Christian Hoffmeister, and we built the first version of airfocus as a side project for 18 months before we then went all-in with funding.
In all honesty, I built the company because I desperately needed a good product management tool in my first job, and it all stemmed from there.


How has the company evolved during the pandemic?

Like many organisations, the pandemic was a massive accelerator for airfocus, especially in how we approached working remotely. This is something we had always done in pockets of the company, but now almost everyone does. We retain our office in Hamburg, but the reality is that most work is now done remotely.
For customers and prospects, Covid-19 has been a gamechanger. There was the initial panic that we all had, but product management tools have been incredibly helpful. A lot of product planning took place on a whiteboard pre-Covid-19, but that's virtually impossible now. Product quality, innovation and differentiation have grown more, not less important since the pandemic, and product people need remote tools to do their job.

What can we hope to see from airfocus in the future?

We have just conducted research with product managers in the US and UK and found that adopting product-led growth models was the main challenge for 40% of respondents. Other key challenges included understanding exactly what customers wanted in a product, while half of product managers believe that the main problem with product management platforms is not being tailored to their unique team needs.
airfocus can help product managers with all of this, helping manage the pressure from the adoption of product-led growth models and providing the functionality to capture and manage customer feedback effectively.
Furthermore, with our modular approach that allows teams to build their own stack using only the features and functionality required for their specific needs, we can become a home for the product team, allowing them to make better product decisions and ultimately deliver better products. Product management needs a specific tool, and that is the next evolution of digital transformation.