tomato pay is a low-cost, easy-to-use, QR-code-based payments and invoicing app for businesses and sole traders who want to receive payments in a fairer, cheaper and more ethical way.
We offer these businesses a low-cost solution with no hidden fees. Transactions are instant, giving SMEs immediate access to their money to make cash flow easier. The app is FCA-approved and completely secure as it does not handle any money; it simply uses a QR code to authenticate the payment by providing a secure bank connection to enable a smooth transaction and instant confirmation of all incoming and outgoing payments.
The app requires no setup so is ready to use immediately. It is free for consumers to use and has no minimum transaction charges meaning everyone can support their local communities by paying them in a cashless, hassle-free way.
SMEs and sole traders can also create invoices within the app, with the option to automatically offer discounts, add late payment penalty charges and send nudges to remind customers and clients to pay.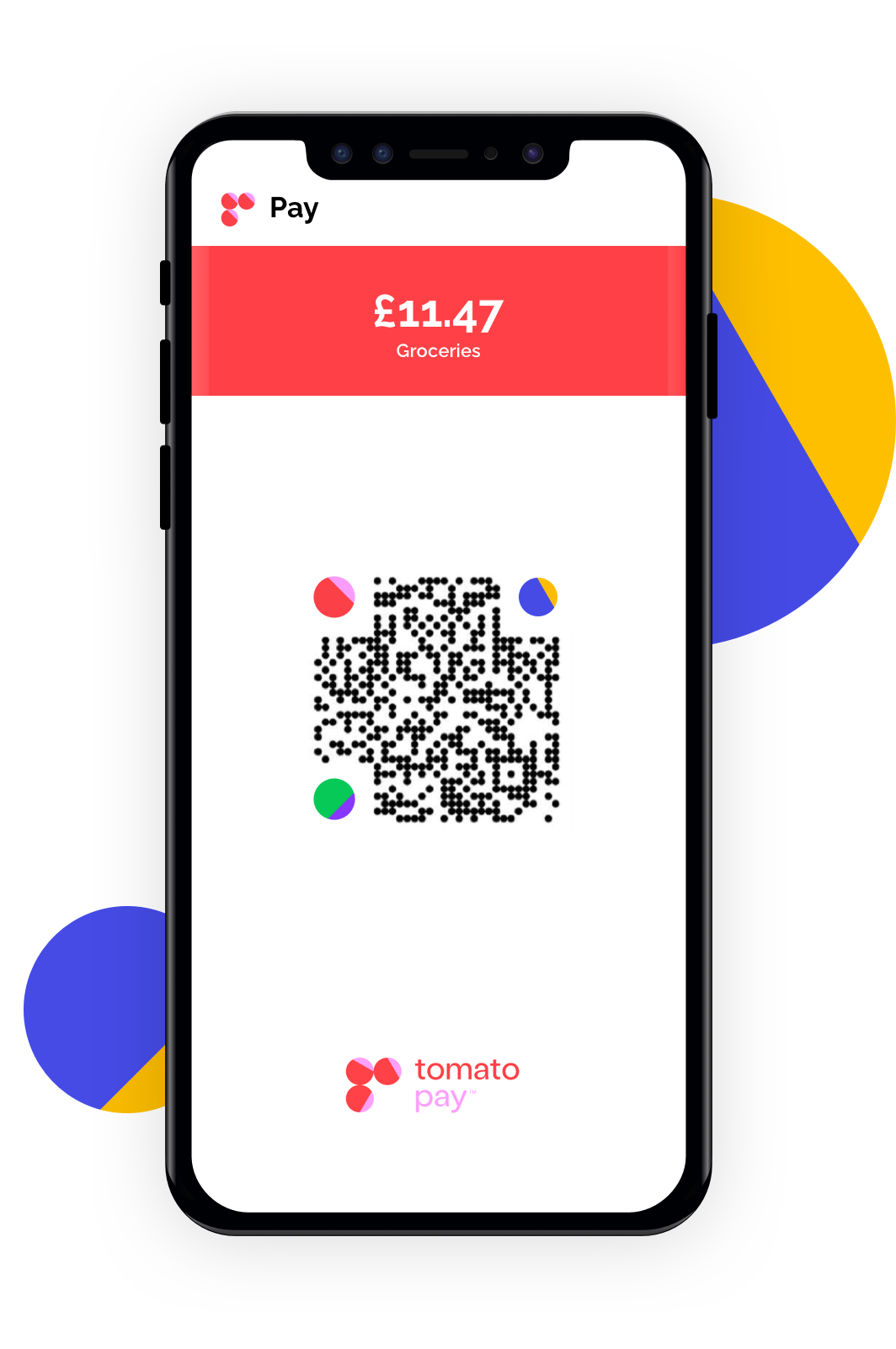 How did you come up with the idea for the company?

The idea for the company came about because, despite the hugely significant role SMEs play – they account for 99.9% of all UK businesses, three fifths of all employment and contribute £2.3trillion to the UK economy – there are very few products and services specifically designed to help them manage payments, liquidity and cash flow, invoicing and funding.
As a result, late payments are a significant issue – a third of all payments to SMEs are late, which impacts cash flow and causes 50,000 businesses to close every year according to the FSB.
It was clear to us that SMEs needed better support to allow them to continue to play their vital role in our economy and our communities. So, in 2014, we set up the company in order to create solutions to the problems SMEs were facing.
Initially, we were called Fractal Labs and over the past few years our main audience has been financial institutions who serve SMEs. Then in 2020, we won £2.5 million in funding from the Banking Competition Remedies (BCR) Capability and Innovation fund along with UK tax app, untied, to improve the financial products and services available to small businesses.
That was the catalyst for the rebrand and refocus to a more user-centric brand and, in 2021, we decided that due to the way society has changed, and the tough hand SMEs have been dealt throughout the last 18 months, that one of the best ways we can impact SMEs and the economy would be to help them directly. Our app is built on our own in-house suite of APIs.


How has the company evolved during the pandemic?

If the pandemic has shown businesses anything, it is the importance of being able to adapt to different working environments and how, without the right technology in place, this just simply isn't possible. With tomato pay, we have created a flexible and accessible way for SMEs and sole traders to accept payments, make payments and create invoices all from one app, making running their small business easier, cheaper and more secure than ever and enabling them to do everything remotely if needed.
The pandemic has also seen a real evolution in shopping habits and sentiment, and the importance of supporting local businesses. Almost half of people are doing more shopping locally since the pandemic and will continue to do so, but it's important people still have choice over how they pay. Cash was already falling out of favour, but the pandemic has accelerated that further. Our research shows that six in ten people have used less cash during the pandemic because of hygiene fears. A third say they would have to get cash out especially if a business didn't have alternative payments, while one in five say they would be put off by cash-only businesses, so it is now absolutely vital that small businesses are able to offer flexible and secure payment options.
We have created tomato pay as a low-cost way for small businesses and sole traders to be able to accept digital payments. It has no card minimum fees, or chargebacks, easy refunds and confirmation of all transactions for both customer and business. Plus, with the invoice solution – which includes the option to send payment reminders and automatically add charges for customers that don't pay on time – we are able to help mitigate the late payments issue that is crippling so many small businesses.

What can we hope to see from tomato pay in the future?

For us, the rebrand and refocus is very much just the start. We will be launching new products and services for small businesses throughout 2021, starting with the payments app, and moving onto invoicing and eventually a whole suite of services will be available through the app, including business management, accounting and tax and access to affordable finance.
SMEs are such a key part of our economy and our communities, and we all need to do everything we can to help them recover from the pandemic and come out stronger. Making sure that they can get paid quickly, easily and fairly, and have access to funds when they need it is absolutely vital, and that is exactly what tomato pay is here to do.
But, we also strongly believe in collaboration; we already have a number of partners in the accounting, tax, lending, charity and management sectors who we know we can work with to offer even more to SMEs. Our aim is to create a fintech community where we all work together to give SMEs the tools they need not only survive, but thrive.