Potter Clarkson is a full-service IP law firm. We operate with a team of specialists who deal with startups and, conversely, private equity investors. Recognising that our clients all have varied needs, we apply our different individual strengths and experiences across multi-disciplinary teams of patent attorneys with a blend of legal and technical backgrounds to provide that service. This rich combination allows us to provide value to partners.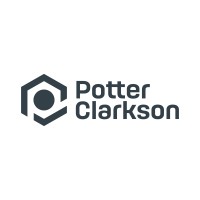 What's the most fascinating element of working alongside startups?

For me, it's setting off on the journey alongside founders and engaging with them at an early stage when IP advice can make a real difference to the commercial success of their companies. Whether it's working with pre-seed entrepreneurs who have an idea but not yet the company, Seed or Series A-backed businesses – the first few years is ideal because if you get the IP strategy wrong at an early stage, there's not a great deal you can do to mitigate that later on. Like an oil painting, it can't be easily reworked.
In helping them to develop an IP strategy and secure protection while raising funding, they're able to keep developing their innovation still further and that level of involvement and support is one of the most interesting aspects of what we can do. As a patent attorney, I pride myself in not existing solely to know the intricacies of IP law but to provide hands-on commercial help – IP should be at the heart of a business and, as a result, we become an active part of the business too.


Can you detail the common patent challenges that tech companies face and how to overcome them with a robust IP strategy?

Sometimes patents are filed too early to impress investors as part of a due diligence box-ticking exercise, which may not be right if rushed without giving the process proper thought. There's resistance within some tech companies and investors to understand how important trade secrets can be in terms of long-term protection or until they're ready to file a patent application. Software innovation can benefit from trade secret protection rather than, or in addition to, patenting for the sake of it: no one really knows how Google Search works because they don't have access to the detailed proprietary algorithms. People will question why you haven't filed a patent if you say you're keeping it a trade secret on an interim basis – but one trade secret could be more valuable than a handful of patents if the timing isn't right.
Another challenge is patent eligibility. There's a misconception that software isn't patentable, but it certainly is. The Patent Office is still struggling to keep pace with technology, particularly where digital health and machine learning can assist, so there are certain technical obstacles around getting protection. That's precisely why IP decisions must be managed as part of a specific strategy to navigate such difficulties – forewarned is forearmed.

Based on what you're seeing at Potter Clarkson, what are the biggest patenting trends to be aware of and how can startups navigate these developments to the advantage of their business?

To assess this, it's always worth observing where the money is being spent. AI (machine learning), digital health and medtech are expanding areas due to increasing healthcare needs and use of AI to power developments. In those areas especially, there's a convergence of technologies, such as digital applications in pharma and medtech. Navigating these trends requires people at the cutting edge of patent filing and prosecution, who have an ability to keep on top of, and predict, future legal shifts from an international perspective.
Companies can take advantage by looking at different protection options available and ensure they have a strategy in place that fits, which won't be a one size fits all approach. People often say: 'I don't believe in patents for this or that', but it's ultimately what the investor or acquirer believes in if a business wants to attract them. Smaller companies should pay attention to what larger parties are doing where patents are concerned if that is the direction that they're hoping to take their business in.