At ShelfNow, we've built a new way to distribute food & beverage products directly from the Producers to Independent Buyers. We know that Producers find wholesale costs to be expensive and that building sales one at a time takes a lot of resources. On the other hand, Buyers can find it risky and time-intensive to source and manage direct purchasing of new products. ShelfNow is all about bridging that gap, making it simple, transparent and affordable to buy directly.
Our ethos is to support the innovation and sustainability of the many small and medium-sized businesses within the food supply chain. We're focused on continuing to develop our technology and data-driven insights so that Producers and Buyers can discover, engage and transact in an ever more seamless and efficient manner.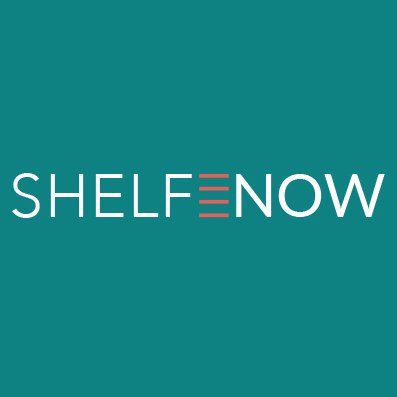 How did you come up with the idea for the company?

ShelfNow was born out of the frustration of the SME retail buyers and SME food & beverage producers. When my team and I looked at the way food was being distributed between producers and buyers, we realised there were significant inefficiencies with the middlemen involved in this process, relating to high costs, limited transparency and lack of intelligence guiding decision making. This problem ultimately impacted consumers, the quality of food production and our environment.
SME Buyers and Producers are in need of expanding their business by accessing larger networks of procurement and sales channels. However, the inefficiency of wholesalers limits the width of their distribution potential making it expensive and cumbersome, often with multiple resellers, who take between 35% and 55% of the product value. By talking to thousands of small producers and buyers we realised that digitisation of the supply chain could alleviate these problems, especially in a post-pandemic world, where players are more price-sensitive than ever before.
We developed Europe's first intelligent B2B marketplace designed specifically for F&B Brands and Retail Buyers, to discover each other meaningfully thanks to Machine Learning technology, trade at low prices without the need for resell activity and provide a fair and transparent supply chain where they control their trading terms. In addition, the platform takes care of the transaction side and paperwork offers powerful financing options and takes care of fulfillment services.


How has the company evolved during the pandemic?

Throughout a difficult year, ShelfNow supported brands, buyers, their families and local communities and helped to ensure their continued success. As lockdowns led to food shortages, many people supported their local independent stores. The WholeSale Company's latest trends report indicates 50% of millennials can now see a time when they no longer visit the supermarket and convenience retail has grown from 20% to 28% over the last 12 months compared to supermarkets. Meanwhile, the Guild of Fine Food survey also found that 71.8% of retail respondents had established relationships with new suppliers in the UK.
Restrictions on fine dining led consumers to turn to local retailers for artisan food and beverages. ShelfNow witnessed an increase in artisan sales to independent retailers as demand grew. The company is proud to have built relationships with new buyers and producers, facilitating trade and increasing routes to market during this time.

What can we hope to see from ShelfNow in the future?

ShelfNow was created to help retail buyers discover the beauty of independent brands at a reduced distribution price. Our long-term vision includes becoming Europe's largest disruptor dedicated to food and beverage distribution.
We are also in the process of developing advanced machine learning capabilities. This would mean that our trade buyers are matched to brands in a way that's never been done before and this is only the start. As our platform grows, we will be able to acquire enough trading activity and data points to launch multiple data science products. These products will enable us to launch multiple solutions including giving trade buyers access to relevant procurement, discovery and product-level insights.