Este Medical Group is one of the UK's leading cosmetic and healthcare specialists, with first-class clinics in London, Birmingham, Leeds, Nottingham, Glasgow and Manchester, as well as Istanbul, Dhaka, Milan and Bucharest.
Since launching our first clinic in Birmingham in 2015, we have grown the business year-on-year to the point it now has a market value of £40million.
Our clinics offer a range of services, including hair-loss treatments and transplants, skin treatments, cosmetic procedures and more.
All of the treatments are carried out by our dedicated team of talented healthcare professionals in a safe and comfortable environment.
Our customers are at the heart of everything we do, which is why we're incredibly proud to have a five-star rating average across more than 1,100 reviews on Trustpilot.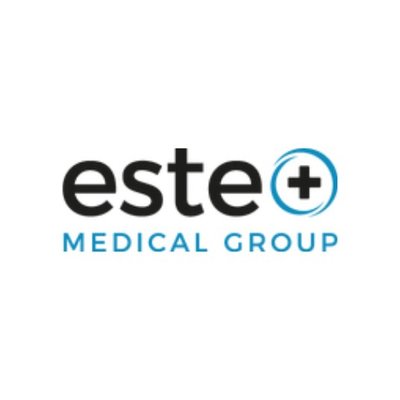 How did you come up with the idea for Este Medical Group?

Hair has been my passion from the age of eight and I grew up knowing I wanted to get into the health and beauty industry and make positive changes in peoples' lives.
I grew up in Turkey but left to pursue my dream in London and I worked my way up from being a trainee consultant in a clinic to leaving as the general manager.
I had spent 12 years working every hour possible to learn as much as I could about hair loss treatments and I felt I could use that knowledge to launch my own business.
I used my £33,000 life savings to get the company off the ground, which was a major risk, but I was wholly confident that I would be able to make a success of it.
I have worked incredibly hard to make Este Medical Group the success it has become, but I know how fortunate I am and I will never take it for granted.
From opening our first clinic, we have been able to grow and expand into other cities across the UK and that has allowed us to bring the Este Medical Group quality to more and more people.


How has the company evolved during the pandemic?

The health and beauty industry was one of the hardest hit by the pandemic and it's been an incredibly challenging time for many businesses in the field.
When the first lockdown came in, we were busy preparing to open three clinics, so we concentrated our efforts in getting every single detail right in preparation for restrictions easing.
It turned out to be an incredibly exciting time for us, actually, as we invested £5 million in our new Earls Court premises, which is now one of the biggest clinics in Europe.
Our Leeds clinic has undergone major works and we are now incredibly proud of how it has turned out, while we were also named the number one hair transplant clinic in Turkey.
We are constantly looking at ways to improve our service, from innovative new treatments to investing in our staff members, who are truly the best ambassadors for Este Medical Group.

What can we expect from the company in the future?

My dream is for Este Medical Group to continue to expand and to open new branches in cities across the world.
I want to be able to leave a successful legacy to my children, but I want my staff members and business partners to be the best version of themselves they can be.
Since day one, I never wanted the business to be solely about making as much money as possible, I wanted it to be a company where everyone feels valued, from staff to customers.
I'm sure that has never been how I measure our success.
If I'm able to retire knowing that Este Medical Group has helped to improve the lives of friends, colleagues and customers, I will be a happy man.