Moneyhub helps companies reinvent how they interact with people. We are a data and payments company which develops ISO 27001 certified software for Open Banking, Open Finance, and Open Data applications. Through our regulated Open Data platform, businesses can quickly and easily transform data into personalised digital experiences and initiate payments.
Our APIs and fully customisable platform provide data aggregation, insights, notification nudges, and payment systems. Our clients have the consent-driven data they need to create super-personalised offers, products, and services. Hundreds of organisations, benefit from our award-winning technology.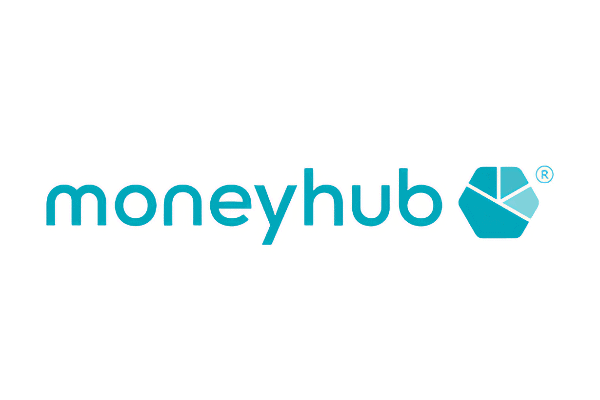 How did you come up with the idea for the company?
Moneyhub's mission is to enhance the lifetime financial wellness of people, their communities and their businesses. With this core purpose, Moneyhub was designed to take the stress out of money management, giving users access to their money and financial behaviour in one single location.
Moneyhub started as a personal financial management app, later acquired by Momentum to give their clients at-a-glance access to their pensions, bank accounts, mortgages, investments, savings, loans and property values to securely manage their money. In 2018 the team behind Moneyhub conducted an MBO to create a stand alone business and made the platform available to any business ever since. By making our platform accessible to all businesses, Moneyhub ensures to help as many people as possible.
How has the company evolved during the pandemic?
We have seen an uptick in client sign ups and partnerships since the beginning of the pandemic, as businesses pushed their digital plans forward, Moneyhub has helped clients solve the issues facing their customer base such as financial worries and staff engagement that have occurred as a result of the pandemic.
We partnered with Evershare, the cashless and contactless payments provider, to develop a solution that supported charitable donations. Through a combination of QR codes and regulated Open Banking payments, people can now make donations from their mobile banking app directly to the charity's bank account, with Gift Aid automatically included. This helped combat counteract F2F fundraising activities.
What can we hope to see from Moneyhub in the future?
Any business can begin to personalise their services using the power of Open Data once consent is established by the data owner. It is through this hyper-personalisation that Moneyhub helps its clients be at the forefront of their industry. Clients are able to build a bespoke solution for their customers' specific needs,
Building on previous investment rounds, in 2021 Moneyhub announced an additional $18m fundraise, our largest investment to date. With its established market-leading product in  the UK, this investment will fuel and accelerate our expansion into new European markets and growth in wider industry sectors, including wealth, insurance and retail.
A lot of businesses don't have the capabilities to deal with certain data or don't want to spend time and money to build their own platform and therefore they need an Open Data provider to help them do this. Open Data is the natural next step in Moneyhub's journey.
Moneyhub's groundbreaking technology will continue to enable businesses to create solutions that will help people get more from their money. You can expect to see Moneyhub helping companies navigate a new digital world of data, legislation, and consumer-consent: the benefits of this are going to be indisputable.