Authored is a forward-thinking beauty brand that consists of four go-to makeup products, all of which are vegan and packaged sustainably. The brand name "Authored" was inspired by the journey that I have been on with my career, and how I found the confidence to steer it in different directions.
Our brand ethos is not saying you should be the best at what you do or prescribing a certain image of how you should be, we want to provide our customer with easy, everyday basics to help them along with everything life throws at them.
For us, beauty is about keeping it simple and not over complicating things. We want our products to make you feel good and allow you to create a look that is your own, no matter the path you are on.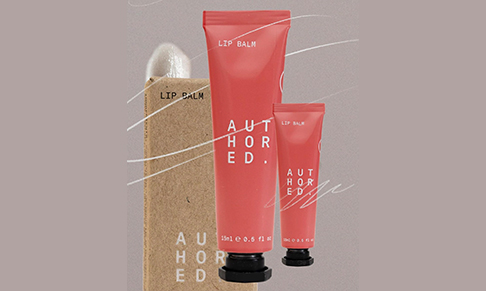 What do you think makes this company unique?

Instead of products continuously being at the forefront of Authored, we are driving the message that society places too many pressures on us, but you shouldn't let this hinder you and you can be whoever you want to be.
There is no image you need to fit in with to use Authored and get involved with the brand. We have also made a conscious effort with innovative designs to make our products as sustainable as we can – for example, our Brow Gel and Mascara are leading the charge in recyclable beauty with fully aluminium packaging, something the vast majority of brands are not on board with yet.
We have catered for the wand of the mascara to be detachable from the lid so the product can be fully recyclable, something that has always been important to me when building the brand. We're creating products that make people feel good and also do good for the world.


How has the company evolved over the last couple of years?

Since we launched Authored in September 2021, we're constantly looking for new ways to grow and evolve the brand. We've built up an amazing network of loyal customers, and I love seeing Authored products in action on social media.
We really feel the impact of our customers sharing the love for Authored online, and I'd love to see the community that we've created continue to grow and flourish in the coming years.

What can we hope to see from Authored in the future?

Excitingly, we are expanding the range this Summer with products that continue to be simple and easy for our audience, with a purpose of everyday use.
We want to hold on to the messaging the brand has generated, continuing to encourage confidence in whatever you do, as well as continuing with our sustainability mission that lies at the core of the business.