Journee is a one-of-a-kind immersive technology company that specialises in creating photo-realistic, 3D, live-streamed metaverses for some of the world's biggest brands. Using its cutting-edge platform, a team of 40 experts designs and builds stunning, customised virtual experiences tailored to meet clients' goals. Journee's evolving software serves to reshape the way people around the world connect and interact with each other and brands.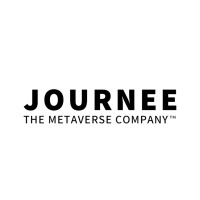 How did you come up with the idea for the company?

It was pure serendipity, as co-founder Christian "Mio" Loclair and I have been friends for fifteen years before coming together to establish Waltz Binaire in late 2019. Our mission was to build a creative hub for cutting-edge technology in AI. However, everything came to an abrupt halt in March 2020 when the pandemic took hold. This misfortune allowed us to dive deeper into AI and led us to create the first AI-designed sculpture in the world.
Wanting to share this piece of intersection between art and technology yet unable to do so in a museum or galleries, we created our own virtual museum. The space garnered a great deal of attention and the traction prompted Mio and me to expand the idea to include things beyond artwork. From there, the Metaverse technology was built, step-by-step.
What does it take to build the metaverse?
You need a great software platform and an even better team behind it all. As technology evolves – not just the Journee platform, but the technology within this space, from crypto to blockchain – quality and possibilities of the metaverse will only expand, leading to the exponential increase of the value and benefits it provides its users. But like everything, there is an inherent supply and demand balance to be met in the marketplace.
So we will also need the help of subject matter experts to help people understand what the metaverse is and how integral it will become in the future for our society and the economy.


How has the company evolved during the pandemic?

Journee has grown rapidly in all areas – from our tech stack and team to our network and pipeline. Brands and people alike have tried to stay connected to the rest of the world as best as they could during the pandemic.
This is why when businesses found Journee during the pandemic, they were ecstatic. The change in social and business engagements has had an impact on the demand of the metaverse not exclusive to Journee. But that demand has pushed us to grow our team faster and learn to become more efficient in our engagements and delivery.

How will the metaverse shape our online experience going forward?

The shift will take time but ultimately, it will permeate our social and economic lives on a daily level, much like social media's impact. Social media changed people's lives and made them millionaires by the way of influencers.
It also dominates people's free time, it is the preferred way to stay in touch with friends, has created jobs, and gave businesses a whole new platform to reach their audience and it is now unthinkable for any brand to not be on social media. The metaverse will be just as important and impactful to society and culture, as it will do an even better job of connecting people through its deep interactive capabilities.

What can we hope to see from Journee in the future?

As we continue to develop our platform, we will be able to deliver higher-quality metaverse worlds with greater interactive features at a faster pace. There are many possibilities that the Web 3 provides and Journee will continue to explore and integrate them as well.
But more importantly, each publicly-open world we create is an opportunity for learning and adoption, with many of the general public experiencing the metaverse and connecting with others virtually for the first time. We feel privileged to be one of the leading pioneers of the metaverse who gets to introduce users to the future of virtual technology.