Two Oceans Strategy (TOS) is a natural resource and energy consultancy. We help companies, multilateral institutions, investors, and governments globally to understand, measure and benchmark impact on people and the planet.
Our mission is to support the responsible and efficient use of the planets natural resources to benefit both current and future generations and regenerate the health of the biosphere. To date we have worked with some of the world's leading investors, government bodies and globally recognised multilateral institutions including the UN's International Labour Organisation, as well as global companies of all sizes, including FTSE 250 CEOs and executive Teams.
We work with our clients in the planning and execution of natural resource projects through a process of understanding, measuring, and benchmarking the current and future impact of their projects on people and the planet in the context of indicators of the future.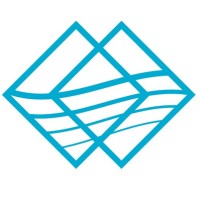 How did you come up with the idea for the company?

I knew early on I wanted to start my own company, which first manifested when I was 14 and my best friend and I started a side-hustle selling cheese toasties at school. My interest in sustainability and natural resources was fuelled during my studies, when I completed my master's degree on the politics and economics of Africa at Oxford University and later an MBA with distinction focused on natural resources. More than anything, my passion and understanding of the complexity around sustainability came from being on the ground in developing countries, building mining sites in Zimbabwe and leading projects for the Ministry of Mines in Afghanistan.
The idea to start TOS came when working in the Ministry of Mines in Afghanistan where I was tasked with weighing up positive and negative environmental, social, and economic impacts of different mining projects. Measuring these impacts was complicated, time consuming and expensive with no way of attaining accurate, comparable, and therefore usable data on which to make decisions.
Some great frameworks and methods existed, but these were hugely dispersed. I found myself faced with a barrage of Ministerial questions that no desk-based research could answer: "How will this project impact my constituents over the long term? How are you valuing the development of skills this project will bring?". At the time, we also had no money for very expensive consultancy – a problem that most small and mid-cap mining companies today still have. I saw then there was a need for specialised consultancy and software tools that could help solve these problems in the natural resources and energy sector and started TOS to enable the better understanding, measurement, and benchmarking of business impact on people and the planet.


How has the company evolved during the pandemic?
The pandemic has heightened government and corporate interest in sustainability. The pandemic, although related to health brought to a boil the simmering public interest in doing the right thing for our neighbours and environment.
As a result, demand for understanding how sustainability could impact the future of commerce has increased. As a result, our work to understand and measure sustainability, ESG and non-financial issues has become far more important, and we have sought to keep up with this exciting new prioritisation of non-financial impact.
What can we hope to see from TOS in the future?
While TOS will continue to offer specialised consultancy to governments, investors, multilateral institutions, and businesses globally, behind the scenes we are working on expanding our offering by building an analytics tool that will help small and mid-cap mining companies all over the world affordably and accurately report against global sustainability frameworks and benchmark their work against projects at both a local and global level.
This will enable mining companies to identify and focus on improving hotspots to improve their impacts, compare themselves against their peers and meet mandated sustainability disclosures.