Deko is a multi-product, multi-lender payments solution that allows merchants to provide customers fast and convenient access to retail finance at the point of sale. Unlike other providers that work with a single provider, which typically have varying levels of risk appetite, Deko partners with multiple providers, so it can ensure customers will be matched with a lender to finance their purchases.
It means that at Deko we can confidently say "yes" to more transactions, helping customers buy more of the things they want and give merchants an opportunity to maximise their checkouts. Following deployment, we have found that Deko improves a retailer's checkout rate by up to 24%.
Every retailer is unique, so we take a tailored approach to each of our partners. For merchants and their customers to benefit, any retail finance solution implemented must be able to adapt to the changing needs and payment preferences of both retailers and consumers, and of course, ensure as high a checkout conversion rate as possible. That's what we deliver.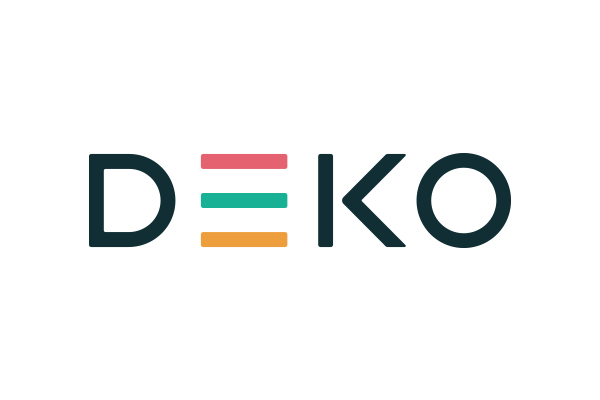 How has the company evolved during the pandemic?

Over the past 18 months, we have expanded both our product offering and our panel of lenders.
During the pandemic we could see just how important each and every sale was for our partners and, as a result, we ensured our offering was able to deliver more approvals to customers, which in turn led to merchants seeing more revenue.
We also identified that the benefits of flexible retail finance solutions can be enjoyed not only by household-name retailers or big-brand businesses but by companies of all sizes from a wide range of sectors. For instance, we work with clients of all sizes across healthcare, veterinary, home improvement and education, and a host of other sectors. We help ensure that rather than having to wait, customers have ready access to the treatment, courses and services they desire.
The majority of retail finance products on the market specialise in smaller basket sizes but with Deko providing access to a far wider pool, customers can be approved for significantly larger payment sizes, highlighting the flexibility of Deko across sectors.


What can we hope to see from Deko in the future?

In early 2021 it was estimated that 4 in 10 Britons had utilised a buy-now-pay-later service. This figure is set to grow, with the market expected to double by 2023. Despite the surge in its popularity, 95% of retail businesses do not provide a retail finance or buy-now-pay-later service. Addressing this issue is our main priority at Deko.
We work closely with merchants of all sizes to help them upgrade their suite of payment options. This focuses on providing access to Deko's growing range of services and panel of lenders and lies at the heart of our strategy.
In keeping with this strategy, Deko recently acquired retail finance integration specialist Imegamedia to enhance its onboarding process for new partners and offer greater scope to scale up. For many businesses, onboarding that takes weeks or even months is highly unsuitable, Deko are now able to expedite the process to just a matter of days, which is extremely valuable to those businesses.