OroCommerce is the flagship platform of Oro, Inc. and was recently launched in the UK, after becoming a well-established B2B eCommerce platform in the US.
It's the first and only open-source eCommerce platform in the UK for mid-market and large B2B commerce businesses.
OroCommerce allows UK-based manufacturers, distributors, wholesalers and multi-channel brands to expand into new markets with an online and mobile presence, which is paramount in the digital landscape of 2021.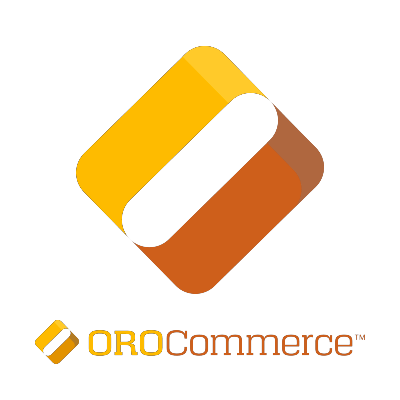 How did you come up with the idea for the company?

After founding Magento I saw a rising demand from B2B companies and quickly realised that even the top B2C solutions at that time could not measure up to the complexity and variety of B2B use cases.
I decided that if we were to ever launch another company we must apply our learnings from this experience, which ultimately led us to build a solution able to cater to the needs of B2B commerce businesses.
Oro began life as a CRM solution before evolving into the B2B eCommerce platform. Today, OroCRM is part of the OroCommerce offering, ensuring that our customers get the ultimate solution, not only providing a smooth self-serve experience to their B2B buyers, but also enabling their sales, marketing, and support teams to be more efficient by automating their routine tasks and focus on building relationships with customers and prospects.


How has the company evolved during the pandemic?

It was scary at the start of last year because of the uncertainty that I think many people felt. Some of our customers experienced great losses because of the pandemic, and for a while things just froze and we were unable to predict the future of the market.
Through those difficult times our strategy remained focused on the people we work with and maintaining strong relationships between them. We worked hard to keep our team secure and give some big discounts or extended terms to our customers that were experiencing difficulties because of the pandemic.
But now that things are slowly going back to normal, we can proudly say that we've come out of it stronger. A lot of the companies realised that digitisation isn't just a nice add-on for their business but is a must-have and we are now seeing a big acceleration in the market.

What can we hope to see from Oro, Inc. in the future?

Oro, Inc. provides an ever-evolving service to our customers and to the B2B commerce industry.
The overall aim is to ensure that we build a platform that allows our customers to trade effectively, efficiently and scale without technical friction.
Because we leverage the knowledge and experience of our community, we remain ahead of the curve with our comprehensive feature set and our cloud environment. We are also watching how different strategies evolve around emerging use-cases.
This is how OroMarketplace, our latest addition to the Oro suite of products, was born. We saw the need for this solution from the B2B commerce market and leveraged the flexibility and powerful out-of-the-box features of our platform to build a marketplace management platform uniquely positioned to address B2B marketplace use cases.