Justo Software Ltd was formed in 2018 with the sole purpose of bringing innovative software and mobile apps to market, designed purely to make life easier for individuals involved with all areas of running and growing a business. It is an entirely self-funded business that started life due to a shared mission between my business partner Bren Adams and me.
To date, we've developed and brought to market the UK's only web-based app that can create, schedule and post content on Facebook, Twitter, and LinkedIn, SocialSendr, which will be the foundation for the development of future software and apps.
SocialSendr works by giving users instant ideas for social media content based on the industry and topic preferences they declare during sign up – all they have to do is then personalise that content with their own images or tweaks to the wording.
The beauty is from there, they can schedule the posts to go out at the time of their choice due to the integration with their social media accounts, which again, are connected during sign up.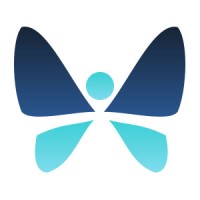 How did you come up with the idea for the company?

Having spent most of my working life at the top of the corporate world, I'd witnessed how technology was able to transform not only how a business operated, but the difference it made to the people behind it. I was fortunate enough to witness one of the most exciting times in the IT industry – when Steve Jobs released the iMac – and it was one of the many highlights of my career.
However, living the high-flying corporate life wasn't always a bed of roses and in 2017 I quickly realised I needed to take a hold of my work-life balance and began my exit from Cisco, where I was Sales Director at the time. Three months post my exit, there was a burning desire inside of me to find a new purpose and believe it or not, it was a conversation with my beautician about her struggles with social that sparked the idea. I immediately knew I wanted to use my years of experience in technology to help business owners just like her who struggled with what to write on social media, how to find the time to consistently post and didn't have the level of investment required to hire a social media manager.
In 2018 I reached out to Bren, an old acquaintance, and together we developed the idea for an app to help make managing social media accounts easier for small business owners, freelancers and sole traders. In its first form, the app was known as My Smart App. During our discussions, we knew that the business would be more than just one app, and at that point, we officially founded Justo Software Ltd.


How has the company evolved during the pandemic?

Unbelievably. When lockdown first hit, we took the decision to take the minimal viable product we'd launched as My SMART App and redevelop it into a web-based app which didn't rely on downloads via the app store. Little did we know at that point, it would lead to a complete rebrand. Acting on feedback from our customers and advocates, we made changes to the way the app worked and the social media channels we could integrate with.
Since relaunching as SocialSendr, we've grown our paying subscriber base to over 100 small business owners and freelancers, and expanded into the professional services, fitness, and travel industries. To sustain and continue our expansion, we have searched high and low for every national event, topical themes and content that will be relevant to a wide range of audiences across all sectors and created a large bank of posts and images that are ready to be personalised.

What can we hope to see from Just Software Ltd in the future?

Our vision is that Justo Software will have five or six different brands that sit underneath it, which will all be revenue-generating, and provide opportunities to talent within the region that want to be a part of shaping the technology of the future.
We're currently working on the development of a second app, SocialPostr, which we hope to bring to market in early 2022.