INATIGO is an award-nominated innovation studio and venture builder founded in 2019. Providing and developing innovative AI products and solutions specialising within the areas of finance, sustainability, and well-being.
INATIGO is behind the development and release of award-nominated AI voice solutions Finley Ai – The world's first financial well-being voice assistant and EcoTaylor – The world's first eco well-being voice assistant.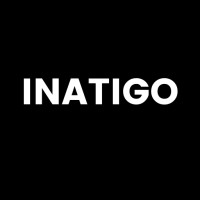 How did you come up with the idea for the company?

The idea of INATIGO came from when both my co-founder and I decided to bring together our expertise and knowledge within artificial intelligence and NLP technology to create innovative AI solutions together.
As individuals and developers, we were already making traction and creating 'noise' within the AI space for bringing out innovative solutions. So we knew that if we teamed up we could create a wave and disrupt industries with us working on innovation together.


How has the company evolved during the pandemic?

At the start of 2020 just before the pandemic, we were accepted into the exclusive IBM startup programme for AI startups. As the pandemic began and the need for consumer and client support and engagement increased, and as websites and call centers became overwhelmed. We began working on an AI solution called Alda Ai to help which acted as a 24/7 365 AI conversational assistant to help.
Alda Ai – Is a UK breakthrough as a conversational, AI-powered digital assistant built for wealth management and financial services. Helping firms provide an automated 24/7 AI digital customer experience and support via human-like 1-2-1 conversations.
Alda Ai breaks through the FinTech and financial market by helping financial firms to simplify and increase conversational interactions, across every medium, all the time, based on industry-leading Conversational AI chat technology. Driving informative, contextual, and personalised conversations that help to engage, acquire and support the clients and prospects of an organisation.
Thanks to my co-founder and my domain expertise, industry knowledge and broad use of data from our voice solutions. Alda Ai is fluent in financial industry customer service, financial literacy, and can answer or support most financial-related questions. Financial firms can benefit from using Alda Ai because they can understand how to enrich the customer experience with the right service recommendations 24/7, 365 days a year. Additionally, Alda AI was built to help firms increase their digital engagement, client acquisition whilst building deeper and broader customer engagements.
Alda is currently being used by City Wharf Private Wealth – A modern boutique wealth management firm partnered with FTSE100, St. James's Place.
As a result of our development of Alda Ai, we were fast-tracked from the IBM startup programme to being invited to join them as part of the IBM Partner programme due to our innovative solution that was created during the pandemic.
As a result of this, our company evolved as we now have the support of a Fortune 500 global company.

What can we hope to see from INATIGO in the future?

As a technology company, we hope to see expediential growth and industry recognition within 2021. We are also very excited to launch our new AI solutions that we believe will address some of the key topical areas in an innovative and groundbreaking way. We hope that from these new innovations we will see not only technology that will break through and disrupt the market but also highlight INATIGO as an established and one-to-watch technology firm.