Established in 1965, A.L.Group has since become a global manufacturer of a variety of filtering devices and materials.
With leading R&D departments and a focus on solutions for the automotive industry, A.L. Group has been developing and manufacturing its filters from several locations around the globe including Bulgaria, Shanghai and the United States.
The filters are tested in state-of-the-art laboratories and always meet strict international quality standards. Expanding capabilities, they recently launched a new innovation division – AVVIR – responsible for developing innovative products to address indoor air quality such as the IN-EX filter. The filter is made of sonochemical coating technology that was developed in association with Bar Ilan University, for antiviral and antibacterial filtrations. IN-EX filters replace existing filters in any cabin air filter, air conditioning and HVAC systems and reduce the risk of infections in public and closed spaces.
We spoke to Boaz Roseman, CEO of A.L. Group to find out more about the company…

Why did you decide to join the company?

The short answer is that I like challenges. I have experience in managing global companies and corporations and I was looking for my next challenge to lead a company that needs to go through a real change. When I joined A.L. GROUP the company just underwent a change in ownership.
The challenge was to take the company from a family-style run business to a more professional global structure that reflects the true nature of the company. Together with my excellent team of executives, we rose to the challenge and I'm proud to say that we made an impressive turnaround and significant growth within a few short years.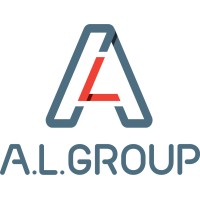 How has the company evolved during the pandemic?

From the beginning of the crisis, the automotive aftermarket, in particular, enjoyed growth in light of the difficulties of automakers and OE suppliers. Since A.L. GROUP is a global company, we have the ability to shift suppliers and production between different factories, such flexibility has proved a valuable asset during lockdowns.
We were slightly affected by the global supply chain crisis but were still able to provide our customers with top-notch service. Like all manufacturers, we navigated the increased cost of raw materials and made some price adjustments in order to maintain a balanced profit margin. I'm proud to say that not one employee at A.L. GROUP lost their job due to the pandemic. On the contrary, we've increasingly begun looking to fill many positions in all our production sites.


What can we hope to see from A.L. Group in the future?

Our world is changing and global responses to the COVID-19 pandemic have brought into the limelight one of the world's greatest health hazards: air pollution. While air pollution, in general, has been a global problem for decades, the focus has shifted significantly in the last couple of years from outdoor to indoor air quality. To be even more specific – indoor air quality within public spaces.
To address changes in the market and provide innovative solutions for indoor air quality, A.L. GROUP created the AVVIR Innovation Division (AVVIR in Hebrew means 'air'). To make sure we truly focus on innovation, the AVVIR Innovation Division is kept separate from our core business and focuses specifically on indoor air quality. Our rich experience in automotive filtration gives us a huge advantage when it comes to developing solutions to improve the air quality of public spaces, so you can expect to see more innovative solutions from the home of AVVIR in this field.