Yoppie is a menstrual healthcare brand that helps our customers manage their entire cycle through personalised product subscription plans and expert digital resources. Our products include PMS supplements, period care, hormonal skincare, and a newly launched range of condition supplements targeting the symptoms of Polycystic Ovary Syndrome (PCOS) and Endometriosis.
We also provide educational resources via our website, including scientifically-backed articles and interactive webinars. Much of our content is designed around topics requested by our online community. Our website receives a quarter of a million global visitors every month, which is really testament to that community. All our product development and educational content is overseen by our Scientific Advisory Network, a network of medical and wellbeing experts.
Yoppie is available in the UK and in Sweden. We offer symptom-oriented supplements, organic tampons and pads, and hormonal skincare, designed to be combined to best match the customer's unique needs. Products can be purchased individually or as part of a personalised subscription. To create a subscription plan, a new customer answers questions via our website on topics ranging from the length of their cycle to their skin type, and we then recommend them a bespoke programme of products.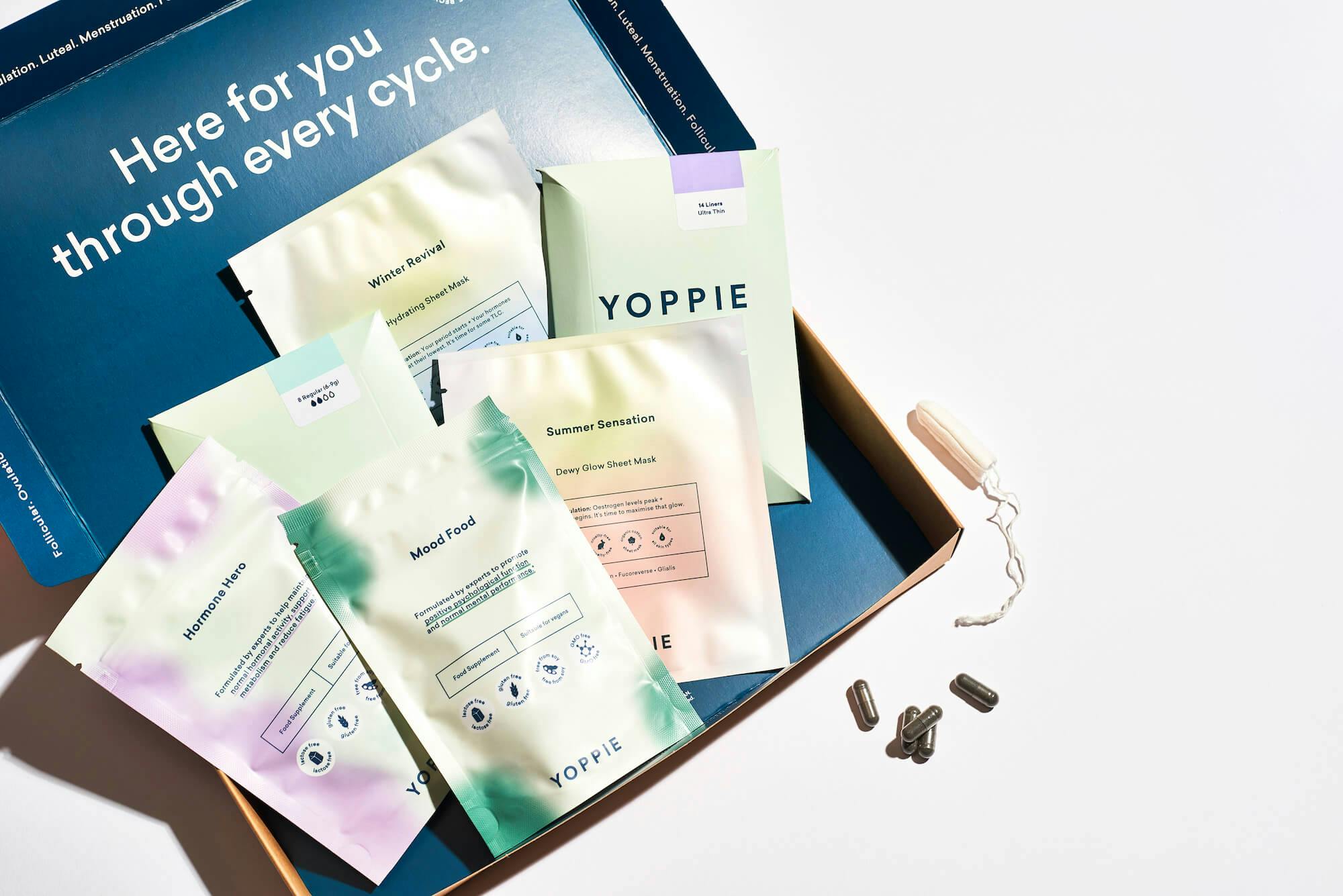 What's the story behind the founding of the company?

The idea for Yoppie came to me in 2016. I had previously worked for many years in various high-level roles at young, agile companies – the kind of places you have to learn as you go how to build a brand and a company.
But I'd always known I wanted to run my own company. I used to tell my parents when I was a child that I'd be a CEO when I grew up. In 2016, I was taking some time out in London, and started thinking about how no brands out there were really helping me manage a full menstrual cycle in an easy and modern way. There also wasn't the access to expert advice I felt should be readily available to everyone.
In a world that was already highly personalised and on-demand in so many aspects of life, I realised that it was extraordinary that the market for menstrual healthcare was so far behind. So, Yoppie was born. The company was formally founded in Sweden in 2016, but the Yoppie you know today with our pioneering full-cycle offering we launched in 2019.


How has the company evolved during the pandemic?

Because of the D2C and subscription-based nature of what we do, we are very fortunate that the pandemic hasn't affected our business negatively. We've continued our strong growth and continued to create and release high-quality products, such as our new PCOS and Endometriosis symptom supplements, to help our users manage their cycles.

What can we hope to see from Yoppie in the future?

I am determined that we will become the full-cycle menstrual health brand. We will be recognised as the pioneers who have really built out this category. We want to help millions of people feel more empowered in managing their cycles, with less effort, more efficacy, and with total openness. We would love for everyone to feel comfortable – and even proud – about seeing their gynaecologist.
I'd love to create a world where people can spend less time thinking about their cycles and more time enjoying life.