Lilli supports independent living by giving people choice in how and where they spend their lives regardless of their age, condition or financial situation.
In the UK, the number of people living with self-limiting conditions is increasing. The resulting strain on national health and social care resources means that providing 24-hour monitoring for people is a challenge. As this problem escalates, caring for an ageing population will become more demanding over the next decade.
Our smart monitoring technology enables detailed around-the-clock monitoring of energy usage and behaviours. This data captures detailed habits and routines through the users' interactions with electrical devices and their daily activities. By observing patterns and trends amongst users to identify any causes for concern, the smart technology can identify changes in behaviours before conditions become acute, supporting users expediently and reducing hospital visits. One of the main healthcare benefits of the system is the ability to facilitate a timelier response for Early Intervention Practice (EIP).
Or technology focuses on preventative care and delivers a cost-effective and non-intrusive monitoring system for healthcare practitioners, family or carers which will support individuals with self-limiting health conditions to maintain their independence at home for as long as possible with significantly lower cost to the primary care and social care services. At Lilli we believe that everyone has the choice to live happily, safely and Independently in their own home.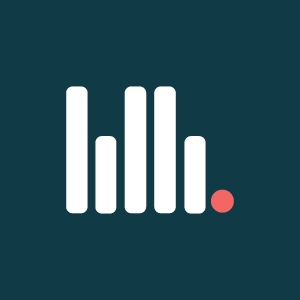 How does it work?

More often than not, incidents that could require emergency care such as slips, trips and falls happen as a result of a decline in a person's wellbeing, our solution is designed to identify patterns of deterioration before they result in an accident.
To do this we use a novel and preventative machine learning approach. Our algorithm learns the behaviours of an individual household through a range of sensors placed across the home which pulls in real-time data – such as movement, temperature, hydration and nutrition. The data enables us to understand what is 'normal' for the household and then provide a range of expected behaviour and performance against it. The resulting insights are delivered to those responsible for their care, giving surety in their behaviours, and highlighting any causes for concern to prevent deterioration.
Using this approach, we are moving the care tech market from a reactive needs-based service to one where we can actively predict and prevent incidents such as slips, trips and falls.


How did you come up with the idea for the company?

Lilli was founded in 2013 by Dr Leonard Anderson and his sons Russ and Mike after they identified a need to ensure his elderly mother was kept safe while living independently in her own home some distance from the rest of the family. The trio devised a piece of hardware (a simple plug socket) that contained an algorithm to monitor her daily movements, build up a pattern of her routine, and flag to family members if a deviation or potential risk was spotted.
In mid 2020, a new management team joined Lilli, with me taking the rein as CEO, and Kelly Hudson as CSO and Nick Weston as CCO. Our first action was to pivot the company from a provider of a proprietary hardware solution to become a SasS insights provider. In this time, we have raised £4.5m Pre-Series A up from an initial target of £3m, which just highlights how timely and exciting our offering is.

How has Lilli evolved during the pandemic?

The global impact of the pandemic has been devastating on a number of levels. In the UK, the social care system was already facing many challenges, lack of resources, lack of technology, lack of information. But the added stresses caused by Covid-19 has shone a light on the need for real change within our NHS and social care system.
For us, this has given us laser focus on our mission to support and help as many people as possible through our remote health monitoring. Even before the pandemic, the health and social care systems in this country were struggling, but now the as-yet-unknown effects of long-COVID-19, combined with an ageing population, will add extra strain. There is a real and urgent need for the data and front-line support that we can provide, and we are now moving at speed to meet this need as quickly as possible.

What can we hope to see from Intelligent Lilli in the future?

I'm proud to say that our pivot to software has enabled us to scale at a tremendous pace and we have grown from a team of 4 to 12 within the space of 3 months to support this rapid escalation.
Looking ahead, we're keen to maintain this momentum, with several key developments already underway. For example, our hardware is sourced from the open market, as such we are able to integrate with any stream of data and are currently under a confidential working agreement to integrate with a leading Case Management software provider.
We're also planning integrations with Apple, Fitbit and Amazon Alexa by the end of the year, which will result in additional capability and enable us to take advantage of the advances in consumer devices made by these tech giants.
Finally, in order to ensure that we can meet the continuing needs of service users across a wider base of customer segments, we have also developed The Independent Future Group (the IFG).
The IFG is a collection of pioneering or forward-thinking organisations, authorities and associations who recognise the changing needs within care provision and who are actively engaged with solving the care crisis within the UK. Together we collaborate to develop the data, insights and analysis from monitoring long term health conditions to help further the move from reactive to proactive care and secure the future of independent living for all.