Evidology Systems is a start-up technology company founded in 2019 by myself and Rupert Brown to solve the growing regulatory compliance challenges faced by businesses.
Our revolutionary platform, QED (Quality and Evidence Driven) manages compliance for principles-based regulations and standards such as GDPR and SMCR. Specifically, it enables firms to stay up to date and demonstrate sustained compliance to each clause. Our QED technology is completely unique, with no one else in the RegTech and LegalTech sectors offering this approach.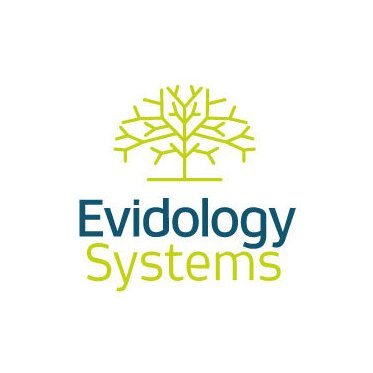 How did you come up with the idea for the company?

The foundations of the business were built upon our first-hand experience of the many compliance challenges and difficulties organisations in The City of London and other regulated sectors encounter on a regular basis.
Throughout our careers, we have yet to come across a company that fully understands all the regulations with which they have to comply, or which has the tools to manage changes in regulations driven by political activities (e.g. Brexit) or significant macro economic events. Our long history of working directly within the financial technology markets enabled us to bring a unique angle to solving the many regulatory issues we saw businesses experience.


How has the company evolved during the pandemic?

In 2021 we further developed our QED model to enable real-time horizon scanning, allowing for the systematic examination of real-time feeds from institutions, news agencies and a range of social media platforms, to identify potential risks and shifts in legal opinion.
This provides companies with real-time analysis of regulatory changes at a greater scale and at a much finer level of granularity than other horizon-scanning platforms, which focus only on official regulators' websites.
QED is language agnostic, and so it can be used across the world and by multi-national corporations. By harnessing the proven collaboration capabilities of Microsoft's Teams and GitHub platforms, QED embeds compliance awareness into the daily activities of all staff across a company and delivers rigorous, auditable change management to a constantly shifting legal landscape.

What can we hope to see from Evidology Systems in the future?

The recent growth in interest around environmental, social and governance (ESG) regulations – partly thanks to the United Nations Climate Change Conference (COP26) in November – presents many new opportunities for the application of QED's core technology to maintain compliance amidst an emerging and rapidly changing set of requirements.
The current crisis in Eastern Europe and wider concerns over financial transparency and resilient infrastructure design, also provide a constant supply of opportunities to apply our unique capabilities.