We're a B2B virtual reality platform creating unique and tailored VR products that solve business problems. To do this, we have a hugely talented team of software engineers building rich and immersive computer-generated worlds that blur the line between reality and imagination.
Currently, our focus is on creating what we call 'gatherings' – this could be a conference, a three-day event or an hour-long company meeting in VR, where attendees are provided with VR headsets so that they can embody avatars and interact with others in the environment we've created. Our ambition and belief is that we can make VR events that are better and more rewarding than the human equivalent, transporting people into amazing settings or the perfect meeting environment, improving the engagement and attention levels of those in attendance.
One sector that's really beginning to embrace this is financial services. As an example, we recently worked with financial platform Morningstar to create the first ever VR Morningstar Investment Conference, where hundreds of people (attendees) from across the globe were able to watch live talks and try out various immersive role plays designed to appeal to investors and financial advisors.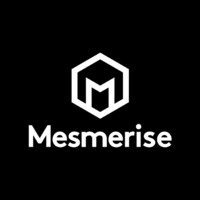 How did you come up with the idea for the company?

I left the BBC after 10 years as a current affairs journalist to join Microsoft in 1996 because we were in the dawn of the internet revolution and I needed to be a part of it. Fast forward 20 years to 2016 and I felt exactly the same way about VR.
This is the beginning of a whole new wave of innovation that will transform a range of industries and I saw the opportunity and felt I had to grasp it. Our senior team is a mixture of creative brains and software experts and when these people come together, breakthrough moments will happen.
In the four years we've been doing this, the VR world has already changed dramatically and we're beginning to see wide adoption from businesses. The technology has also vastly improved. Previously, it required a huge and costly desktop machine with endless wires and today you can have a much better experience with just a wireless headset.


What advice would you give to other aspiring entrepreneurs?

The first thing to recognise is that I'm not what people would consider a typical entrepreneur. I've worked for huge companies for most of my life and didn't necessarily envisage myself starting a business. But if you have a great idea and truly believe in yourself, then my advice would be to go for it.
Leave your comfort zone and be prepared for a rollercoaster. When you're running your own business, your working life becomes more visceral. There are highs and lows and your success or failure will depend completely on your endeavour and decision making.

What can we hope to see from Mesmerise in the future?

Virtual reality has developed at breakneck speed in recent years and in 2021, it will really start to become a mainstream digital platform, which is why we're seeing the likes of Mark Zuckerberg bet big on VR. We want to be at the forefront of this development and we have a number of very exciting partnerships lined up to design and host VR gatherings in early 2021.
We will be creating large scale events that take place over several days, with multiple screens, lots of speakers and various individual immersive VR experiences. We will also be working with more companies to enable them to host internal meetings in VR, transporting them to virtual boardrooms with breath-taking views where employees can be more engaged and more productive.