Sano Genetics is a health-tech startup helping patients with rare and chronic diseases – including Long COVID, multiple sclerosis and Parkinson's – take part in personalised medicine research and clinical trials.
We find participants, provide them with 'at home' DNA testing kits, and guide them through the process, giving them total control over how their data is used. We keep people engaged and informed with regular updates on the research they have been a part of, and with personalised content such as genetic reports.
This approach solves some big existing problems in the field of precision medicine research. For one, there is usually little to no benefit for participants taking part beyond altruism, it's difficult and time-consuming, and people are concerned about the privacy of their sensitive genetic and medical information. As such, 85% of trials fail as they can't retain enough participants while around half are delayed. Relying on doctors signposting patients to trials just isn't an effective way to get decent levels of participation.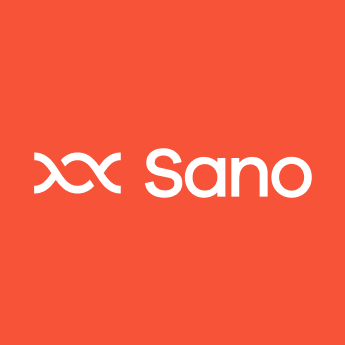 How did you come up with the idea for the company?

It was 2016 and we were all studying postgraduate genomics at the University of Cambridge. We observed, first hand, the high failure rate of research and the poor experience for those taking part so we came up with an idea for a startup that would solve this problem, and created our MVP for the Cambridge University Entrepreneurs competition, which we won.
We incorporated the business in 2017 and continued to work on the company on nights and weekends while our CEO Patrick was finishing his PhD, and then raised £500K in pre-seed funding in November 2018 from Seedcamp, Cambridge Enterprise, and a number of angel investors.


What advice would you give to other aspiring entrepreneurs?

The trouble with all those stories about the entrepreneur who grew a multi-million dollar company from a garage is that the bit in between – the years of really hard work – is glossed over. Entrepreneurship has very little to do with coming up with a winning idea (although that's an exciting place to begin). Far more important is the process, which requires dogged persistence, open-mindedness, flexibility and a growth mindset.
Our business today has evolved into something quite different from the one we devised as students back in 2016 because we did a lot of hard work to understand our market, the competition and worked out where we could add value. In short, avoid being stubborn and always be curious.

What can we hope to see from Sano Genetics in the future?

In the short term, we're perfecting the online patient experience and expanding the number of diseases and conditions we're researching. Longer term we want to transform precision medicine research, improve the drug development cycle, and treatment identification. The existing process is so discouraging. Research participants have no idea what impact they've had, and only the big discoveries are ever talked about, never the research that has disproved important factors or ruled things out, yet these are just as important in medical science.
We're also planning a Series A in 2021, after raising £2.5M seed funding last year in a round led by Episode1 Ventures, alongside Seedcamp, Cambridge Enterprise, January Ventures, and several UK, Europe, and US-based angel investors.