Litenet was formed early in 2019 as a result of a conversation between a group of likeminded individuals with a strong background in telecommunications and infrastructure services, with myself having spent 25 years in the industry in a technical capacity at senior levels and my business partner already running a successful data cabling company.
My background is in large enterprise telecoms, having spent most of my time working on telephone systems with hundreds, if not thousands, of extensions and complex call centre environments.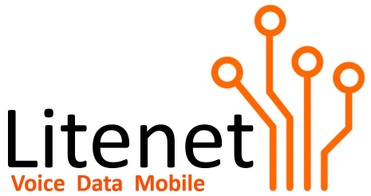 How did you come up with the idea for the company?

With the upcoming changes being made to the public telephone network in 2025, meaning all analogue and ISDN services will be switched off, we spotted an opportunity to enter the market at a time when change is being actively driven and VoIP services are increasing in demand.  Initial conversations with prospects highlighted an alarming trend within a lot of telecoms resellers, such as overcharging for services, tying customers into long contracts, charging extortionate contract termination fees, and not delivering on support.
Our plan has always been to buck that trend and build up strong and trustworthy relationships with our customers, and give them the confidence that working with Litenet is going to benefit their business long term.
We knew we had the technical capability, the right suppliers and the right work ethic to be successful, so that's how we started.
The telecoms industry is very broad, and since data and voice have converged over the last 15 years, connectivity such as 4G data, ADSL/VDSL, WiFi and Ethernet Leased Lines have all formed part of a portfolio of products that complement each other perfectly.


What advice would you give to other aspiring entrepreneurs?

If I were to give advice to other entrepreneurs, it would be to maintain relationships.  With customers, with suppliers, with prospects, with family, and with staff and colleagues.  As a start-up business there is always a lot to do and you're going to be wearing many different hats.
Make sure you organise yourself as best you can, and remember that people are working with you because they want to.  Phone calls provide the best method to build up relationships during these times of limited face to face contact, so use the technology available to keep in touch.  These early stages are all about building trust and confidence.  A good and honest relationship can help smooth out those little bumps in the road that you are bound to come across.

What can we hope to see from Litenet in the future?

Litenet have strong plans for 2021.  We've used our ability to quickly design business solutions to good use by developing a package of internet connectivity and live streaming equipment and services for churches.  The Covid pandemic has introduced a huge requirement for home/remote working solutions.  For many businesses this was cobbled together during the first lockdown using the equipment and facilities they had at the time.
Companies are now realising that these might be long term measures, so we're experiencing an unprecedented surge in dedicated "work" internet connections, ethernet leased line connections, and our VoIP solution that allows users to have their calls delivered to their desk phone, mobile app or laptop.
With the 2025 shutdown of the "old" public telephone network drawing ever closer, we expect to see a sharp rise in migrations to VoIP services and upgrades to internet connectivity to cope with that.  Those that beat the rush will benefit the most, as the deadline draws nearer there's likely to be profiteering and delays to installation.  Find a telecoms partner you can trust and they will become an extension of your IT department.