We created Farewill with a clear mission – to change the way the world deals with death. We offer wills, funerals and probate services that make dealing with death easier, friendlier and more affordable. We're now responsible for 1 in 10 wills in the UK, making us the nation's largest will-writing service – which is really exciting given we only launched five years ago.
For too long the processes around dealing with death have been complicated, costly and intimidating. We're trying to make this better with a friendlier, more accessible and cost-effective approach. And everything is done from the comfort of your home, either online or over the phone, making it a much easier experience for our customers.
Since 2015, we've also become the fastest-growing funeral provider and voted the UK's best-rated death experts on Trustpilot – an achievement we're really proud of. We also won the National Will Writing Firm of the Year and Probate Provider of the Year at the British Wills and Probate awards, having also recently been awarded the Social Innovation prize at the 2020 Europas.
One of the greatest privileges of our work at Farewill is being able to witness to the kindness and generosity of our customers. They've helped raise £270 million for charity partners such as Save the Children and Macmillan, by leaving a gift donation in their will.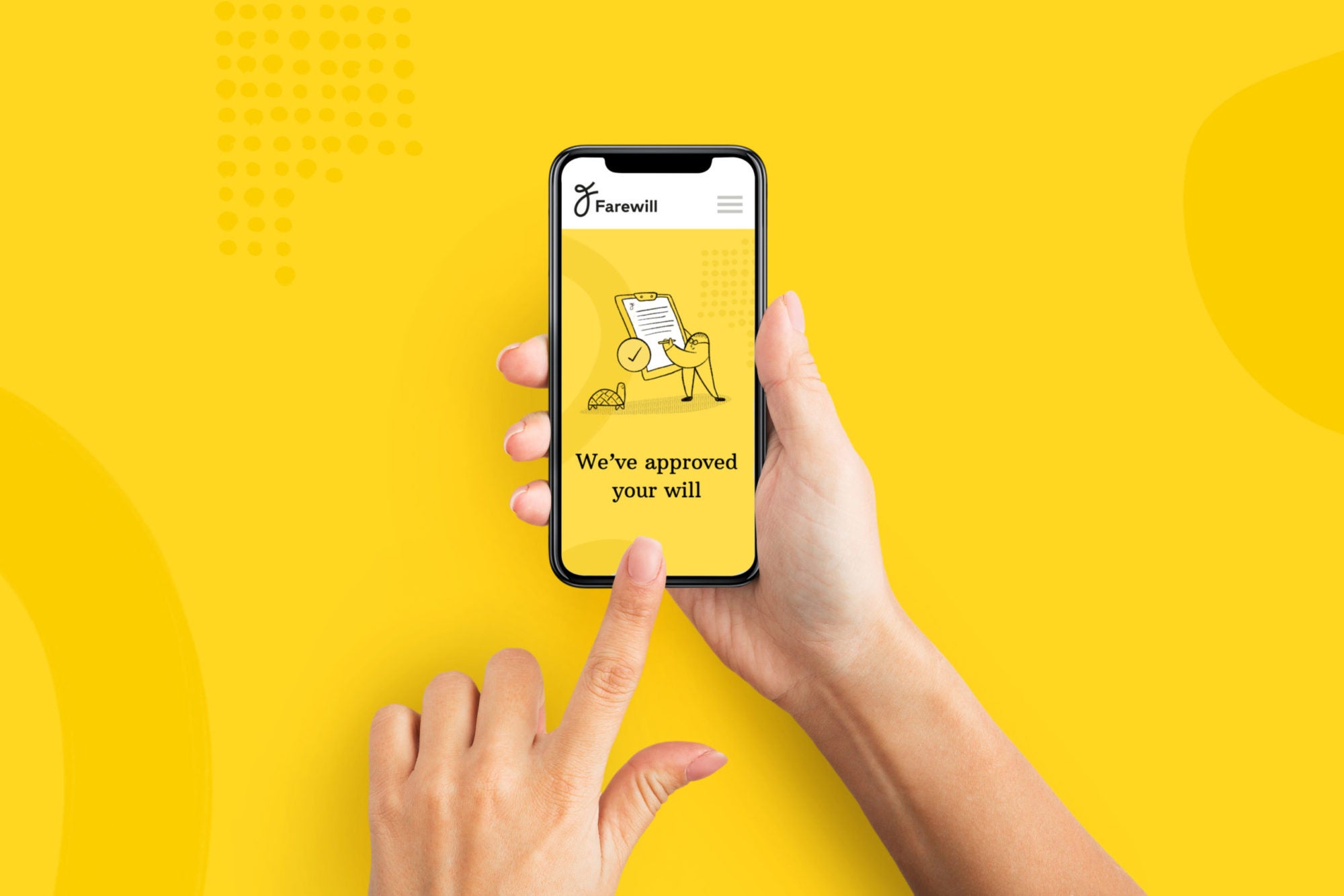 How did you come up with the idea for the company?

Whilst working in a residential home in Japan during my studies in Global Innovation Design at the Royal College of Art, I was confronted with the ineffectiveness of death care and saw a real opportunity to redesign outdated processes and to transform an industry previously untouched by tech. Once I got back to the UK, I gained a lot more insight into this area, organising funerals and getting a qualification in will writing.
We wanted to help the industry evolve, strip back some of the convoluted processes and create a platform to simplify the journey for people. We provide a customer experience that's vastly different from the type offered by solicitors and funeral directors.


What advice would you give to other aspiring entrepreneurs?

People are the most important part of the business, so make sure you take the time to find and develop talent. You can have the best tech platforms and an innovative approach, but having a creative, intelligent team – whose goals and aspirations align with the company's – is what takes things to the next level. Every day I'm inspired by the team here.
A big part of this is creating a strong culture of honesty, compassion, sharing, ambition and action, where we're all driven to make the business a success. And making sure we give everyone the opportunities to learn and grow their careers.

What can we hope to see from Farewill in the future?

Recently, we've seen a huge increase in demand for simpler, less traditional funerals and direct cremations. As a result, we've launched a simple funeral service that's 66% cheaper than the average funeral in the UK. It's currently available in London and the southeast but we're rolling it out nationwide across the coming months.
With our wills, we've just started to offer Lasting Power of Attorney which allows you to choose people you trust to act on your behalf if needed. And we're continuing to look at other ways we can help to make dealing with death better.