The Raspberry Pi Foundation was originally founded as a registered charity in May 2009 in Caldecote, Cambridgeshire, UK.
In 2013, the organisation split into two parts; Raspberry Pi Foundation which is responsible for the charitable and educational activities; and Raspberry Pi (Trading) Ltd responsible for the engineering and trading activities.
Eben Upton CBE was part of the team who founded Raspberry PI Foundation and now works as CEO for Raspberry Pi (Trading) Ltd.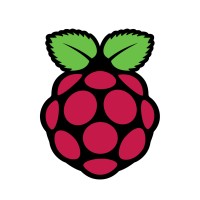 Who are Raspberry PI and what is your company ethos?
Eben Upton CBE: The Raspberry Pi Foundation is a UK-based charity that works to put the power of computing and digital making into the hands of people all over the world. We do this so that more people are able to harness the power of computing and digital technologies for work, to solve problems that matter to them, and to express themselves creatively. We do four things;
We engage millions of young people in learning computing and digital making skills through a thriving network of clubs and events, and through partnerships with youth organisations.
We enable any school to offer students the opportunity to study computing and computer science through providing the best possible curriculum, resources, and training for teachers.
We work to deepen our understanding of how young people learn about computing and digital making, and to use that knowledge to increase the impact of our own work and to advance the field of computing education.
We make computing and digital making accessible to all through providing low-cost, high-performance single-board computers and free software.
What are the main products that Raspberry PI offers, and how do they differ from other products in the market?
Focusing on point (4) above, we produce a range of low-cost, high-performance PCs. Our latest product, Raspberry Pi 4, was launched in June last year; it provides a desktop PC user experience, including web browsing, media playback for $35. Obviously price/performance is a key differentiator for us. It's worth noting that all our products are bundled with a full suite of development, fulfilling our educational mission, and helping our users make the transition from content consumption to content creation.
How does Raspberry PI work to alleviate pre-existing problems in the market?
We believe that lack of access to affordable general-purpose computing hardware is a major barrier to people (particularly young people) achieving their full potential.
How have Raspberry PI developed from when they were first founded?
Compared with the original $35 Raspberry Pi 1 that we launched in 2012, Raspberry Pi 4 offers:
40× the CPU performance
8× the memory
10× the I/O bandwidth
4× the number of pixels on screen
Two screens instead of one
Dual-band wireless networking
Of course, thanks to inflation, $35 in 2012 is equivalent to nearly $40 today. So effectively you're getting all these improvements, and a $5 price cut. We're also able to offer a much broader range of accessories and complements. In 2012 we just sold the board itself; now you can buy a Raspberry Pi mouse, keyboard, power supply, SD card, camera accessory, sensor board etc. And you can buy these items in most countries from an "Approved Reseller": we regulate these resellers to ensure they provide competitive pricing, good customer service, and the full range of official products.
How have Raspberry PI been able to maintain a 'personal touch' to their business whilst simultaneously expanding?
We have always been a community-focused organisation, all the way back to the pre-launch period in 2011, when Liz first started running our blog, social accounts and forums. Our engineers make an active effort to engage with users on the forums at raspberrypi.org: this both helps users get the most out of the platform, and alerts us to common issues with the platform that need addressing. We've made many, many good friends working on this project and (when the international travel system is working!) we do try to fit in as many face-to-face visits as we can.
What is Raspberry PI's five-year plan?
If I told you that, I'd have to kill you 🙂
I think you're going to see a focus on software for a while: Raspberry Pi 4 is a fantastic hardware platform, and we'll be working hard to make sure that we squeeze every last drop of performance out of it. The benefit of investing in software, as opposed to rushing on to the next hardware platform, is that it benefits the vast installed base of existing devices (over 30 million units at last count!). We have a strong ethos of backward and forward compatibility in everything we do: just because someone invested in our platform five years ago, doesn't mean that we should stop supporting them today.
What does Raspberry Pi do to stay one-step ahead of its competitors in the market?
We do good engineering, make good products, sell them for a good price, and try to stay close to our customers. You wouldn't think that would be enough to stay ahead, but it turns out that very few firms have the focus and self discipline to do that, year in, year out.
For more information, visit: https://www.raspberrypi.org/