We caught up with GB water polo player Elliot McHugh, aged 19, who recently founded his own web design and SEO company based in West London.

Tell us about EJM web design

Our mission is simple: to make web design and digital marketing more accessible to businesses. We offer a wide range of digital services such as web design, SEO, social media marketing and logo design, but at a lower cost than industry leaders.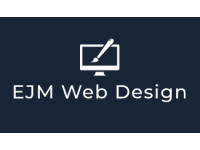 How did you come up with the idea for the company?

I started this business because I'm truly passionate about helping other companies grow their online presence and engage with their customers by means of a sleek, professional website. It all started with the first site that I ever designed and optimised for search engines – my father's business The Metal Roof Company, which has grown its traffic from 0 to over 44,000 visitors each year.
It wasn't easy though, and the site went through many changes to get where it is today, including a full transition from Squarespace to WordPress, and the addition of much more written content. Despite setbacks, I was constantly pushing to make the site better and learning every day because I had a vision of transforming my father's business and increasing sales. Really, I wanted him to be proud. Meanwhile, I was balancing my water polo career, competing for my country, and also my A-levels at school.
Fast forward and website enquiries were coming through from the site daily and the phone was ringing like crazy – it was at this point that I realised the power of a good website in combination with a strong SEO strategy. And that's why I launched EJM Web design – to allow other businesses to do the same. But my goal wasn't to do what all the other agencies did and offer a high price; I wanted my services to be affordable and accessible to as many businesses as possible.


What advice would you give to other aspiring teen entrepreneurs?

If you have a dream, go for it. We need our young people to go outside of their comfort zone and work towards their goals every day. As a GB water polo goalkeeper, I learned the importance of discipline and hard work and I truly believe that these qualities are essential in business, along with an unwavering belief in yourself.
Remember, things take time and nothing worthwhile comes easy. In this day and age, with the ubiquity of technology, we want everything at the click of a button. What we forget is that some things, like building a business or networking, take time. Remember: a river cuts through a rock not because of its power, but because of its persistence.

What can we hope to see from EJM web design in the future?

SEO is constantly changing, and we're learning new things every day. I think the market is really turning towards Facebook advertising and PPC, so I'm looking to explore these areas more in more depth to create an additional income stream for the business.
We're also looking to expand into other lucrative areas of digital marketing such as video creation, mainly because creativity lies at the heart of what we do. My ultimate goal is to work with well established brands and add value through the creation of successful marketing campaigns – that's the dream.