Hydro Wind Energy is a tech start working on disruptive technologies to help solve the world's water crisis. We are also aiming to play a major role in the global transition to renewables. We are developing an offshore based kite energy system that harnesses altitude wind using kites. The technology is a hybrid system that also provides energy storage.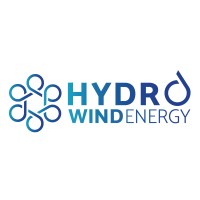 How did you come up with the idea for the company?

The environmental challenge we face is probably one of the biggest threats facing humanity. The company was incepted on the belief that we can make a difference by developing specific technologies and solutions for energy and water. Energy being one of the primary contributors to the environmental crisis.


What advice would you give to other aspiring entrepreneurs?

Resilience above all. Managing risks, having a vision, valuing advise, working hard. I would definitely add building a super team and an agile tech culture that has a core focus on people.


What can we hope to see from Hydro Wind Energy in the future?

We have big plans for 2021 and beyond. We will be aggressively scaling QuenchSea, our handheld portable seawater desalination device, to make an impact on SDG 6. Over the next few years we plan to scale our technologies to help wean our dependence off fossil fuels.