DRTY is Hard Seltzer, also known as alcoholic sparkling water which is a huge drinks trend that was born in the US a few years ago. It's made with a blend of fermented fruits for booze, sparkling water and natural flavours. Ultimately it's kind of like Vodka soda, but actually tastes good….4% alcohol, zero carbs and 90 calories a can.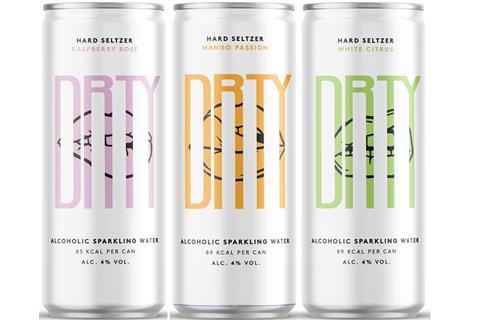 How did you come up with the idea for the company?

DRTY was launched in October 2019 by myself (Oli Clements) and friend Matija Pisk. Whilst on a trip to America 2 years ago we spotted Hard Seltzer and just thought it was great – refreshing, sessionable but also slightly ridiculous – I mean, what even does alcoholic sparkling water even mean?
Both of us had a tinge of an entrepreneurial itch and we felt some of the US Hard Seltzers lacked a punch when it came to flavour, so saw an opportunity to do something for a UK audience. We wanted to shake things up with a rebellious attitude that didn't drone on about hand-picked botanicals or Bavarian hops and kick against some of the more self-serious marketing in the industry, so DRTY was born!


What advice would you give to other aspiring entrepreneurs?

Keep taking steps forward, be resilient and stay level headed. So many ideas stay as just that – ideas, but the way business are built is through doing. Take the next step, set up a meeting with a designer for your branding, meet a production partner, whatever it may be to get things moving. Being an entrepreneur is like living in the Desert – it's a world of extremes.
One day you might get an amazing win and you're feeling the best you've ever felt, the next something totally opposite happens! You need to mentally stay very level headed and embrace the journey!

What can we hope to see from DRTY in the future?

The future will be very fast-moving for the Hard Seltzer category next year and competition is fierce! We have plans to expand the DRTY range and its presence across Europe, celebrating the DRTY life along the way – things you really want, not pretend to want!