Imburse Payments is a SaaS Enterprise platform focusing on solving the complexity of payment integrations. Imburse is an advanced universal connector that simplifies transaction technologies, enabling corporates to grow efficiently, rapidly and cost effectively.
Through revolutionising the integration of transaction-related services, Imburse Payments also future proofs IT systems against changes in the payment ecosystem, offering companies the freedom to succeed through integration-free access to payment providers or technologies globally. Imburse has two offices in Zurich and London with further expansion planned. We provide seamless payment services to large enterprises across 25 countries, including the UK, Switzerland, Spain and Portugal.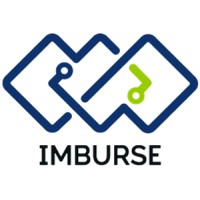 How did you come up with the idea for the company?
The seed of an idea that became Imburse came from a completely different business that Carl Strempel, co-founder and I ran in 2012, in the flight tracking space. Our business model was to sell flight-delay insurance to consumers, and we needed to be able to do real-time payments to meet customer expectations. It was here that we came across the problems and costs faced by insurers to integrate into their IT system any kind of new payment technology or provider.
Unfortunately, the insurer we worked with did not have that functionality available and was not prepared to develop it. The insurance companies had the means to pay out but not the means to deploy the payment in a timely manner. To solve this payment problem, we created a temporary solution to come back to the insurance companies with. What we came up with in three months gained a lot of traction with insurance companies, solving payment problems that they had previously asserted would take months or even years, and millions of dollars of investment, to solve.
It was here that Imburse was born and its mission became clear. Following arduous amounts of research, Imburse discovered that a lot of insurance companies and corporate companies were being left behind in the wake of the digital era. Insurers could not handle the speed of change and had not got access to the technology to make these changes. It was then that the founders decided to develop a solution that would bridge the gap when it came to issues with different payment platforms and corporate legacy IT systems.
 What advice would you give to other aspiring entrepreneurs trying to enter the fintech sector?
The three main things I would say are (1) make sure you are at least 2, ideally 4, co-founders, (2) focus more on the product than revenue AND (3) pitch to as many investors as you can early on. The reason to be multiple founders is because the journey in startup is super intense and you do not want to go at it alone. Critically though, these founders should be together from the start and share the same passion for the topic you are working on.
Adding co-founders later is really hard. This also links to the second point of advice, because you need to really work purely on your product initially and engage potential buyers. Build something that you can collect feedback on and do not worry immediately about nailing down the exact pricing model or generating millions in revenue immediately. Focus on building something that people need, because only then will they buy.
And while all of this is happening, speak to the people that owe you nothing and want everything from you, i.e. investors. Pitch your idea and be ready to get struck down a lot. BUT, you will learn how they see and expect companies making money (and what they would invest in) and learn and implement for your business. You will also learn who knows your sector and who is worth staying in touch with. It's hard, but free learning.
What can we expect to see from Imburse Payments in the future?
Imburse is changing the way companies leverage payments as a key value driver for the business. Imburse's cloud-based enterprise solution, bringing integration-free access to the global payments ecosystem, is completely transforming how companies think about deploying payment technologies and service providers. Our clients are free to deploy any, and as many, payment technologies and providers as they wish and never worry about a direct integration ever again.
In addition, by combining enterprise and payment data, Imburse creates a whole new data set that is real-time and connected, completely open to and value adding for AI/ML activities and a catalyst to business transformation. Imburse is powering financial services companies in Europe now but oexpanding to all verticals and across the globe in the next 3 to 4 years, becoming the true transformation catalyst for businesses and their customers.