Evidology Systems was founded by myself and Ian Hillier-Brook in 2019 to address the many regulatory and compliance issues we had both encountered across the 70+ years we had spent, between us, in The City of London. Our QED (Quality and Evidence Driven) system was designed to monitor and manage principles-based regulatory compliance within the financial services. It is built on Microsoft products and is integrated with the full suite of Office 365 and Microsoft Teams.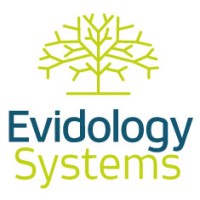 How did you come up with the idea for the company?

Evidology Systems is founded on the premise that modern regulatory compliance is a set of design and engineering activities that need to be applied to both:
Outcomes, i.e. demonstrating actual compliance with a set of regulations, standards or policies.
The supply chain that delivers the outcomes, i.e. lawyers, advisory and consulting services, in-house management and operational roles.
We have yet to encounter any company that fully understands all the regulations with which they have to comply or has a mechanism to manage and adapt to changes driven by external political activities (e.g. Brexit) or significant macro events (2008 crash, Covid-19).
We have both spent most of our careers enabling automation and optimisation of financial trading processes and are bringing our QED platform to market to deliver "Straight Through Compliance" as a natural extension of this evolutionary process.


What advice would you give to other aspiring entrepreneurs?

Fred Brooks's seminal book on large-scale project management, "The Mythical Man Month", still provides many lessons both for product development and sales cycles.
The chapter, "Plan to Throw One Away", is perhaps the most important message to ensure that:
You are sufficiently critical of the Minimum Viable Product you first develop and that you have enough resources to start again.
You are not dependent on a single customer, partner or niche sector to acquire sales traction and revenue.
Be prepared to work every hour of day and night.
Work with partners where they can help to grow sales and thus the company.
Do NOT be precious about retaining more than 50% of the equity to retain "control". If you are good at building and managing the company investors will leave you alone – if you are not you will fail anyway. 20% of a big number is worth much more than 100% of nothing.

What can we hope to see from Evidology Systems in the future?

Evidology Systems will continue to focus on two core technology activities, i.e. tooling and data standards.  Fundamentally, we are in the business of "guns and ammunition" rather than building a large field-force of sales and consulting representatives.
We will continue to work with partners that have complementary systems and an existing sales force – we do not intend to reinvent the wheel.
Alongside this expect to see further growth in our portfolio of implementation and enterprise technology partners to ensure our products become the de-facto means of implementing continuous, precise, automated compliance across a broad spectrum of commercial business sectors and regulatory jurisdictions.